Ronda Rousey is engaged, and we're sending so many congrats her way
What a great day: It's FRIDAY, and we just found out that Ronda Rousey is engaged to boyfriend Travis Browne! Given that he's a fellow UFC fighter, the two make a truly badass team. And the way he popped the question was super romantic; they were on an overseas vacation together when he decided to go for it with a diamond ring.
"We were under a waterfall in New Zealand and it felt like the right place to do it," Browne shared with TMZ.
What could be more picture-perfect than that?! Now it's not Rousey's style to get all gushy on social media, so there aren't any proposal photos — BUT, here they are looking adorable together at an event!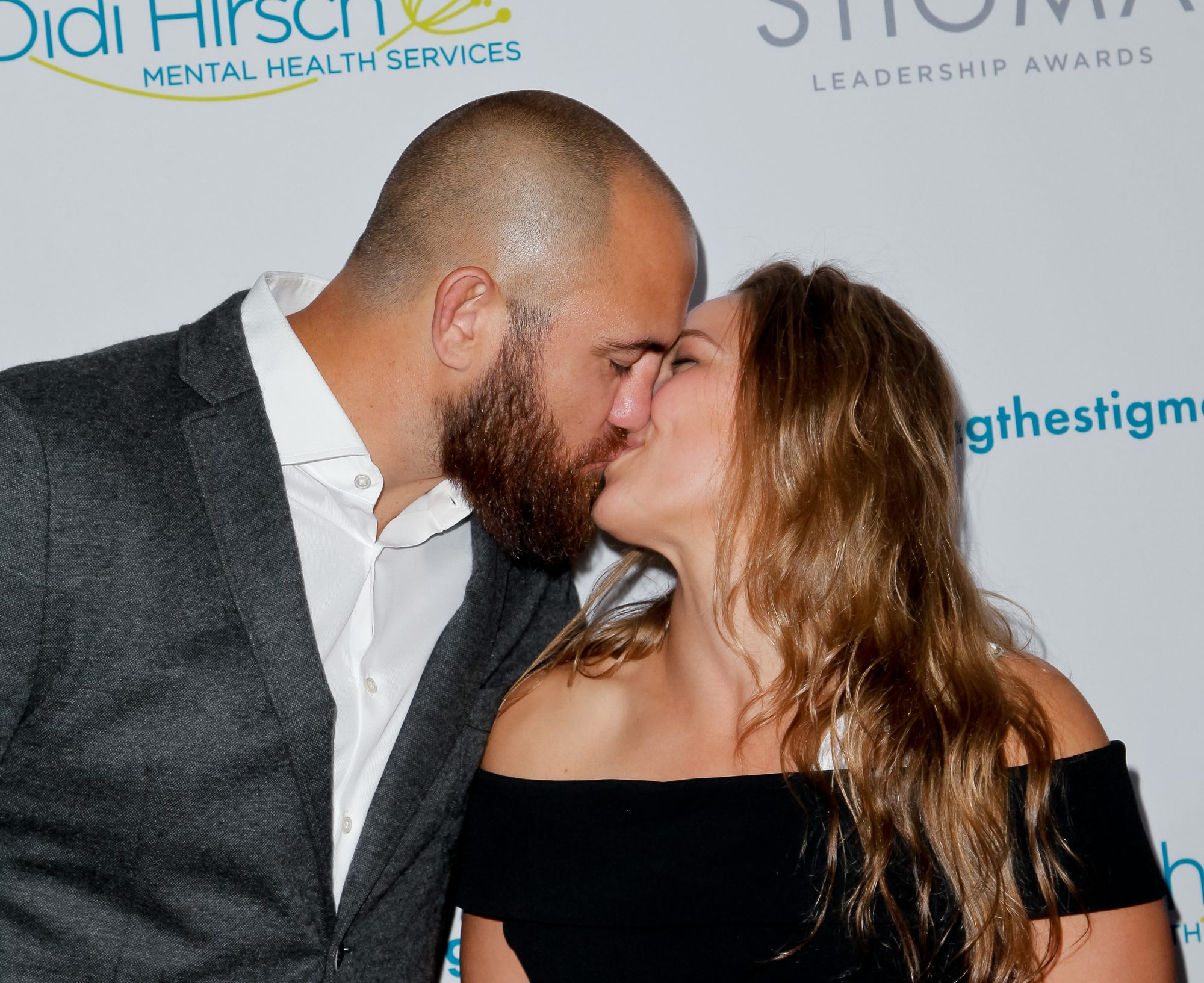 And the internet is voicing its enthusiasm.
Here's the next question on our minds. When is the wedding? Apparently Rousey told TMZ that she hopes it will be "soon." That's pretty open-ended, we'll take it though.
"I don't know what goes into planning a wedding," Rousey continued. "It could be really easy, because I don't really want a lot. We don't really need decorations or flowers; just somewhere to go, something to eat and some people around."
Love the idea of keeping it simple (because we all know wedding planning can get crazy stressful). Plus, she's right, all you really need are friends and family and food!
HUGE CONGRATS to the happy couple!