Here's why Ron Goldman's sister isn't a fan of "American Crime Story"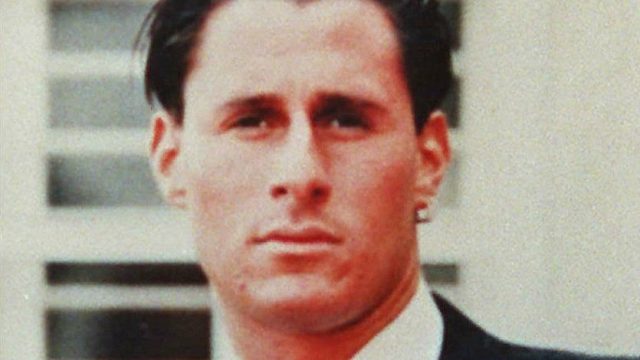 We're all mesmerized by American Crime Story, the FX 10-episode miniseries based on the infamous O.J. Simpson trial. However, there's at least one person who's not a fan of the series — Ron Goldman's sister, Kim Goldman.
Ron Goldman was killed at age 25 alongside Simpson's ex-wife, Nicole Brown Simpson, on that June night back in 1994. Now, the pain the Goldman family experienced is being brought back into the spotlight over two decades later — and Kim Goldman is furious over it. "I'm forced now to have to endure this week after week," she told Today yesterday.
Kim Goldman, who has written four books about the trial and her brother's death, claims that what makes her saddest about the show isn't what it tells, but rather what it doesn't tell. "What I think is unfortunately going to get lost in this is that my brother was doing a good deed," she told Today.
"[He] walked in on what we believe was a horrific crime and he didn't run." Ron Goldman, a waiter at the now-closed Santa Monica restaurant Mezzaluna and a friend of Brown's, was at the scene when he was dropping off her mother's eyeglasses. He was stabbed to death outside the front gate of Brown's home. 
"They don't show that in this," Kim Goldman continued. "And that really sucks. My brother could've run and saved his own life. And he stayed to help his friend. . . I want people to remember my brother was a hero."
Kim and Ron were very close, she explained to People previously. "My brother was the closest thing next to my father," she said then. "He was my best friend and I am heartbroken that my brother was never able to realize his dreams and come into his own."
The next episode of American Crime Story airs next Tuesday, February 8th at 10 PM EST.