Just a few things that every "Romy and Michele" fan needs to purchase immediately
We do not deserve a film as entirely beautiful and hilarious as Romy and Michele's High School Reunion.
https://www.youtube.com/watch?v=c4wrdax73VM?feature=oembed
Yet somehow, in 1997, the incredible performances of Mira Sorvino and Lisa Kudrow blessed our culture with a once in a lifetime story of female friendship, the underdog, and sequined minidresses.
Almost 20 years old, the movie is still worshiped by aspiring businesswomen everywhere, so how can we honor Romy and Michele in our daily lives?
Well, that's what Etsy is for:
The fiercest cup of coffee you'll ever drink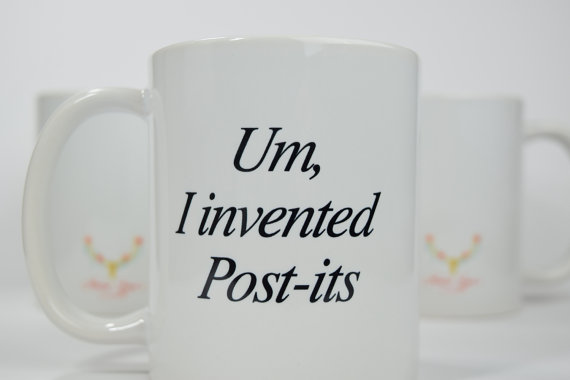 This mug by AmberLynnsCloset will let everyone around you know that they are dealing with a VERY successful woman.
Or maybe you prefer to express your accomplishment in another way.
This t-shirt by The3rdClass screams wealth and power.
When you need a little confidence-boost with your outfit.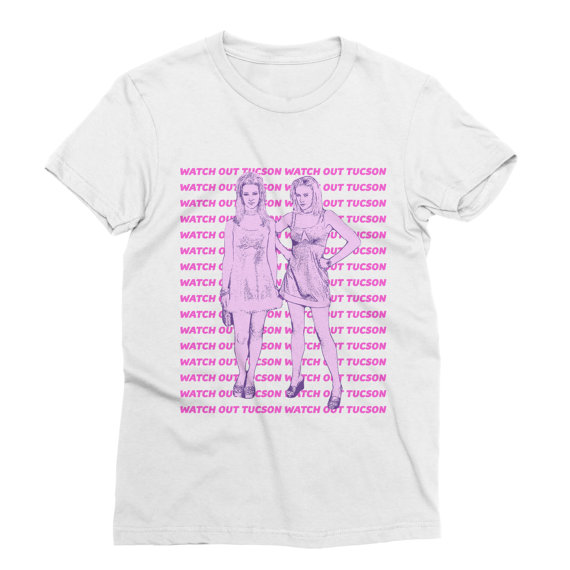 Watch out, Tuscon!!!! (By MyMainTees)
https://www.youtube.com/watch?v=y–WvBPEOec?feature=oembed
I want to powerclash with this pattern all day.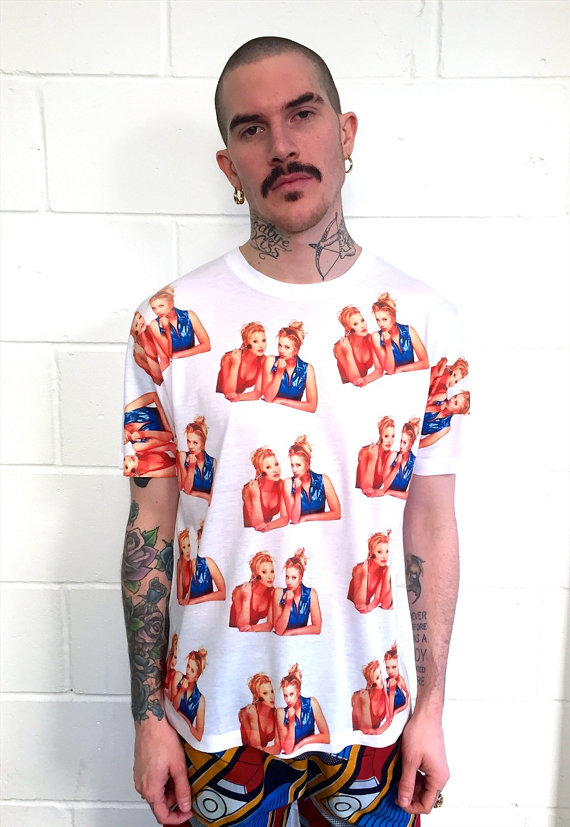 This PHILIPNORMAL shirt is art.
For your shrine to Heather Mooney, the OG alt girl.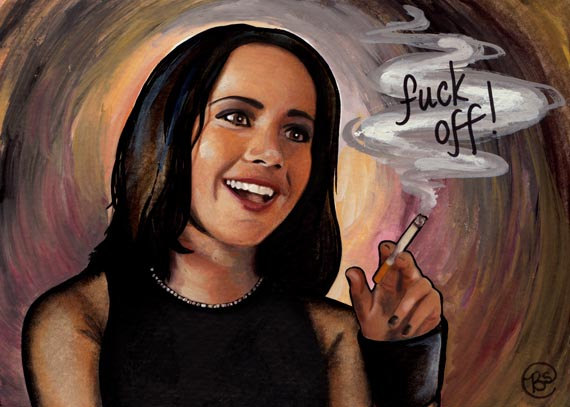 This artistic rendering of Janeane Garofalo by bsmithereens needs to hang in the home of every former (and current) bad girl.
A Romy and Michele comic strip that you can wear?!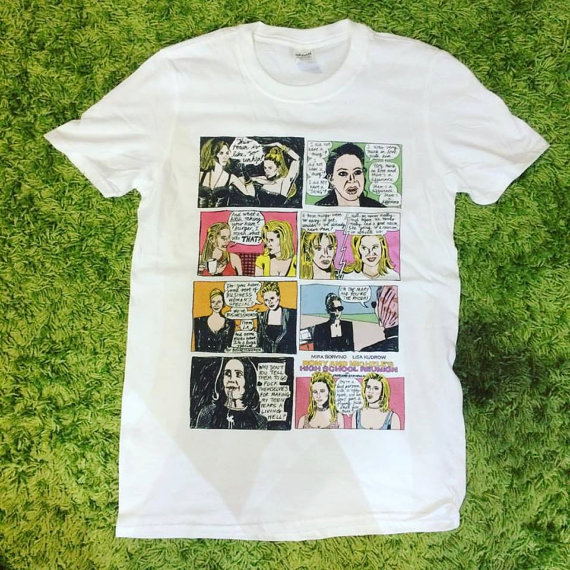 ThatSparrowBoy captured so many of the greatest scenes.
You can BE Romy and/or Michele.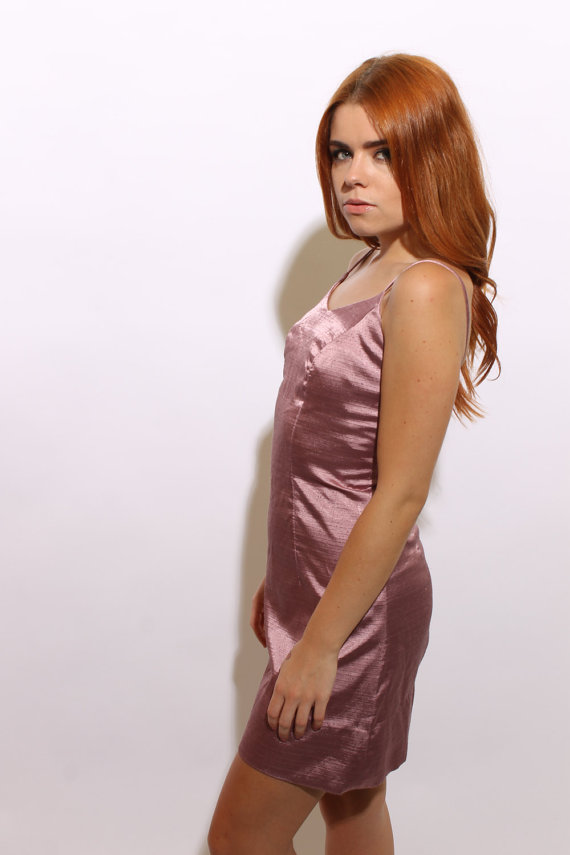 Romy and Michele DID become fashion designers, after all. You better get your closet looking right with this Romy and Michele-inspired dress by vintageysj.
You will get the best sleep of your LIFE with this pillow.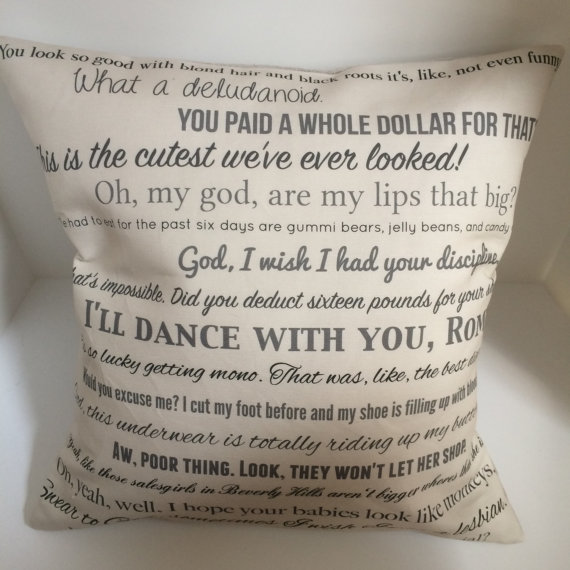 Unless you are too busy laughing at all of the quotes featured by CraftEncounters.
The greatest friendship bracelet you will ever know.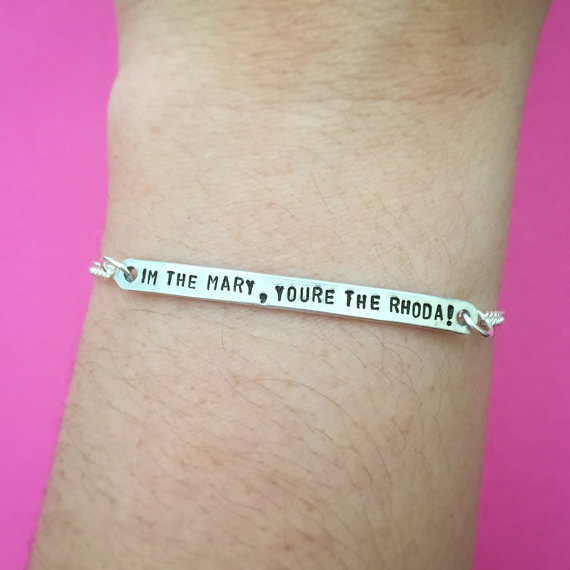 EclecticRedsDallas so subtly captured the greatest argument in film history.
https://www.youtube.com/watch?v=PNK-oTUyJ3k?feature=oembed
Or BFF mugs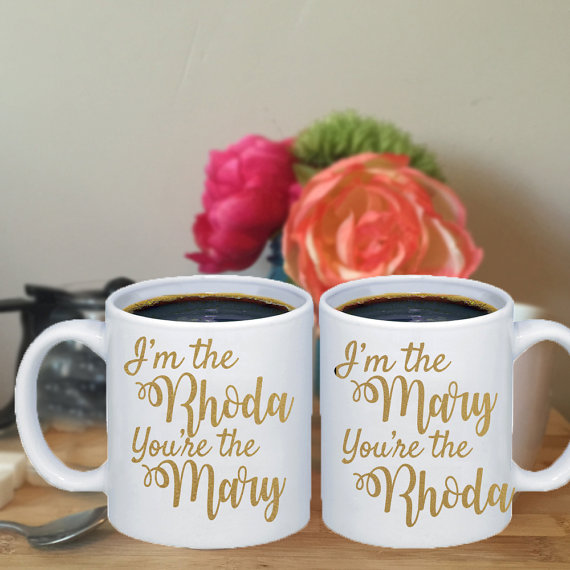 Too good. (By TheTipsyGypsyCo)
Or BFF coffee tumblers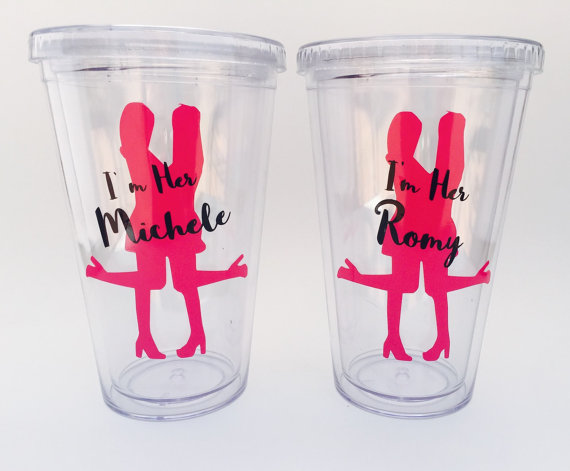 "You look so good with blond hair and black roots it's, like, not even funny." Best friends forever. (By CraftinginCali)
The lapel pin that every businesswoman needs on her power suit.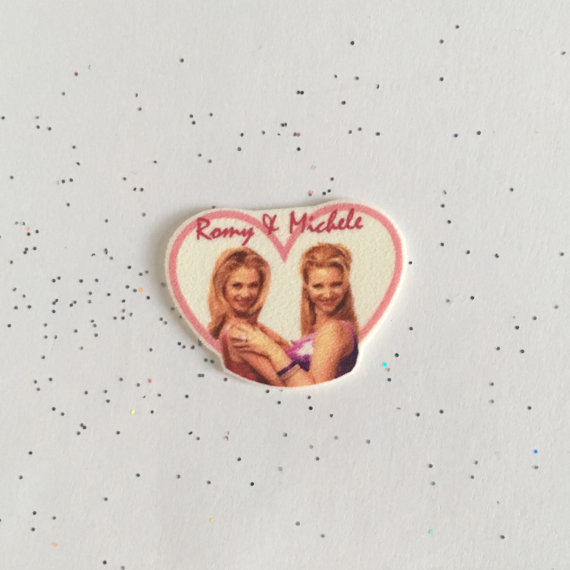 This pin by FoxAndRoseShop is professional af.
The story of Romy and Michele is museum-level art.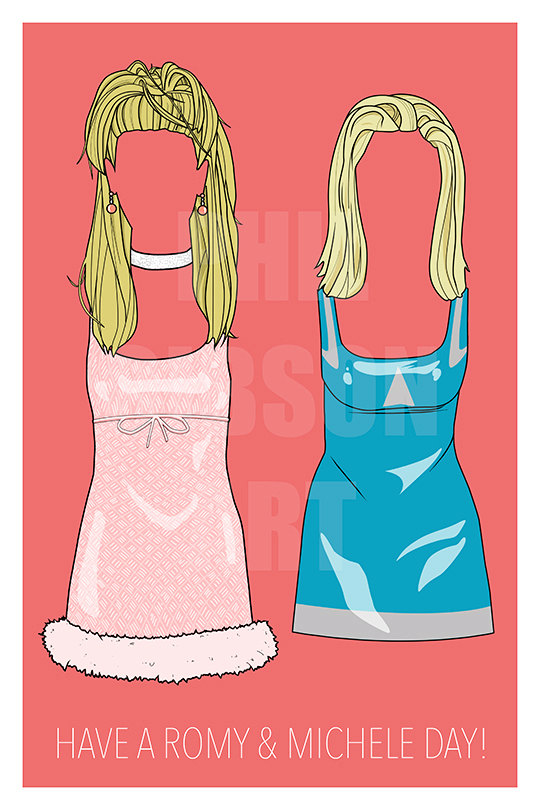 Exhibit A. (By RedPandaDesigns)
Okay, one more Mary and Rhoda reference because c'mon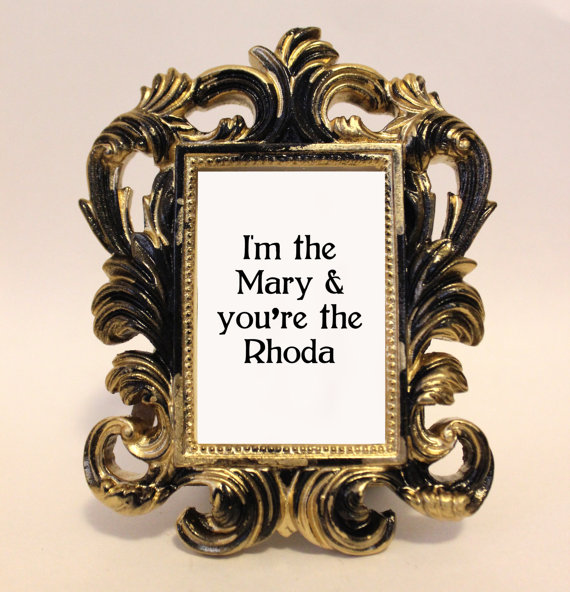 (By LoyalNinja)
https://www.youtube.com/watch?v=ZVoYIN8fDiA?feature=oembed
Your denim jacket is missing its dose of Madonna-imitation and eternal friendship.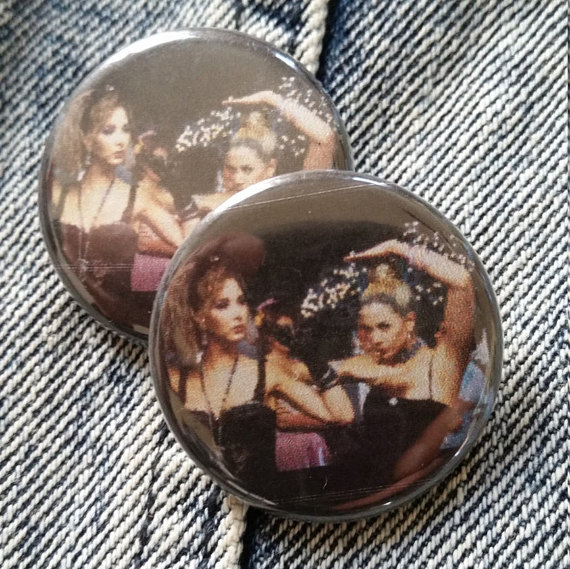 Next time you need the perfect comeback, just look down at your shirt.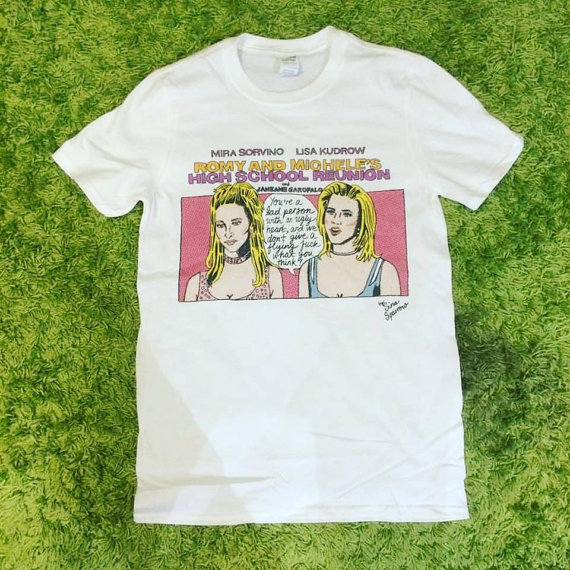 "You're a bad person with an ugly heart." (Another one by ThatSparrowBoy)
OMG, the business woman special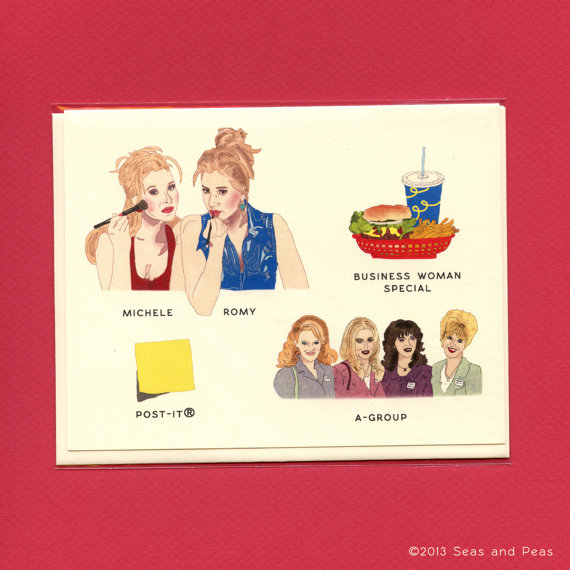 All the best Romy and Michle references by seasandpeas
https://www.youtube.com/watch?v=12ka_ZWRdqA?feature=oembed