In celebration of "Romy and Michele's" style on the film's 20th birthday, here's how to recreate their looks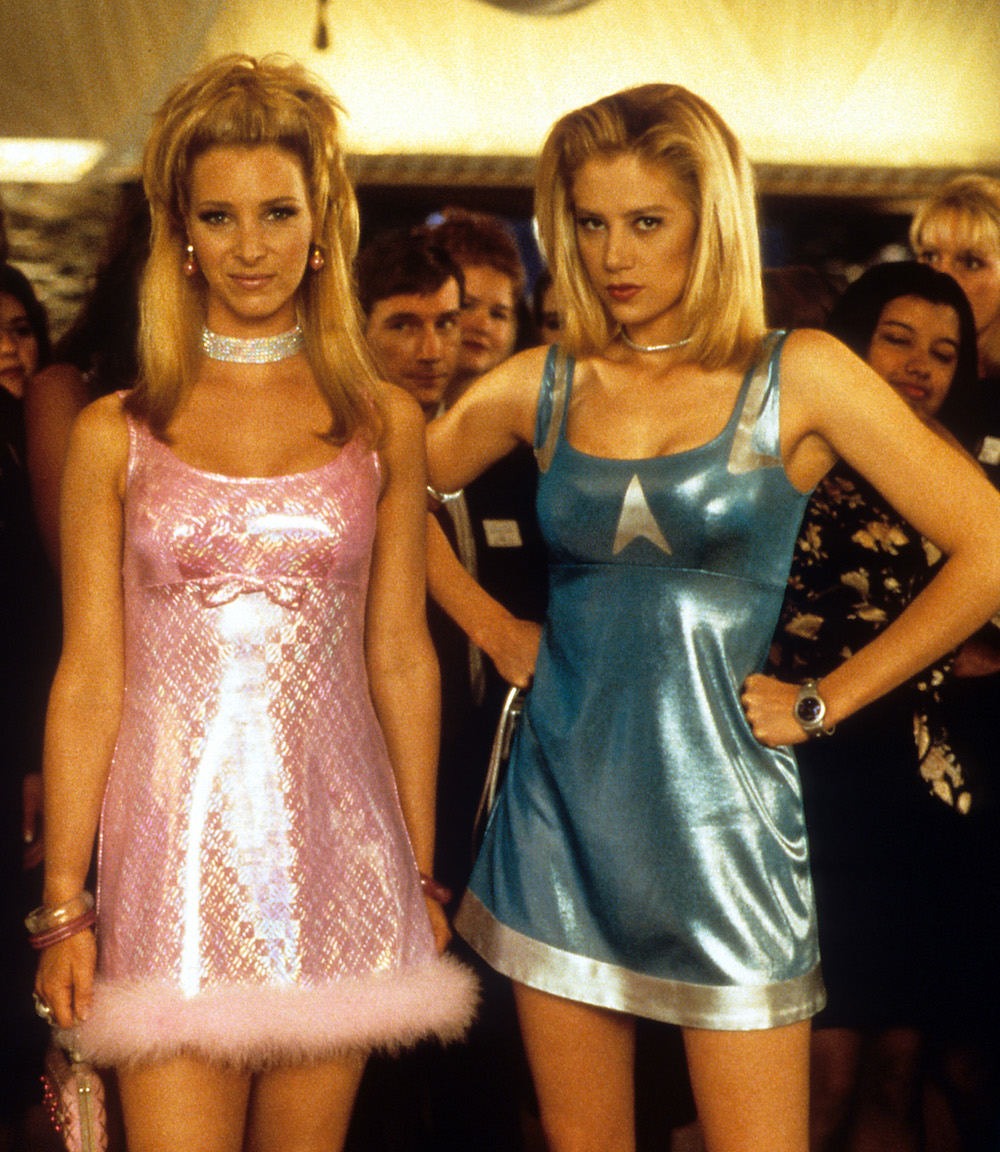 Romy and Michele would be attending their 30th high school reunion this year.
Romy and Michele's High School Reunion, the 1997 film about two blonde besties heading back to their Tucson high school for their 10-year reunion turns 20 today — which means it's been THREE decades since the "Madonna twins" attended their bittersweet prom. Okay but like, we didn't come here for math problems.
Let's talk fashion!
Lisa Kudrow and Mira Sorvino play the title characters of the BFF flick to perfection. They're silly, but they're not stupid. There's a depth, comedy, and gentleness to their friendship that has aged well in the two decades since the film's release. Like Cassandra from Wayne's World, their '90s steez went from cool, to uncool, and back to cool again. Glance at Instagram's most popular fashion posts and you'll see clothes that would fit right into the ladies' (one big shared) closet.
Name a more iconic duo…I'll wait.
The lady lifemates continue to inspire fashion-forward babes everywhere. There's a musical in the works, and tons of handmade tributes. Post-its even sent Lisa Kudrow a gift in honor of her, um, contributions to the company's success.
It's only natural we'd want to copy their looks for ourselves!
Read on for tips on how to snag that signature '90s garb.
1Romy and Michele's workout wardrobe
Last year, costume designer Mona May (who also was behind the legendary Clueless) told HelloGiggles about the process behind the friends' famously chic workout clothes. "I think it's important to show that if you're into clothes, you would wear something really cool," she said. "It's like, I'm not wearing old sweats to my yoga class, so if you want to portray a girl who is really into fashion, she should still be able to show off her distinct style."
May expanded on this particular scene's challenges during a recent interview with WWD. She said, "Now you have all sorts of fashion workout wear, but at the time, there was nothing in the stores." In the movie, Michelle makes all the duo's clothes, and both she and Romy design them. So Mona followed suit, creating workout 'fits (including skirts!) using "crazy spandex, shiny, reflective, iridescent fabric."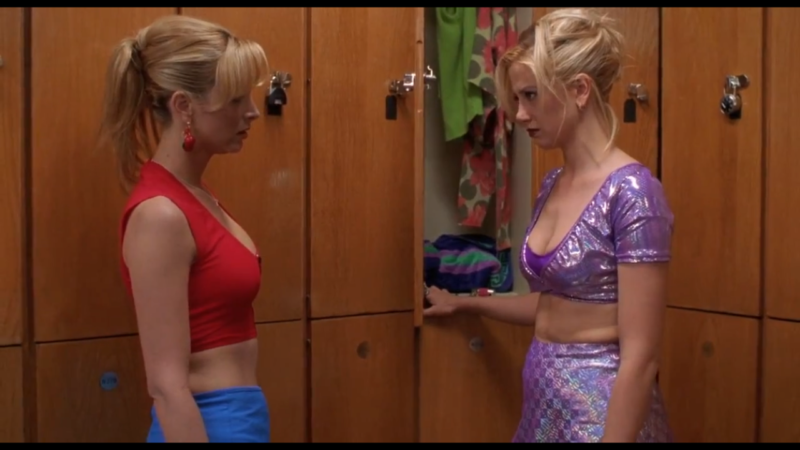 MessQueen New York is a brand that embodies the fun and stretchiness of the ladies' wardrobe. They'd definitely work out in these shimmery separates!
MessQueen New York Purple Mermaid Halter Top, $52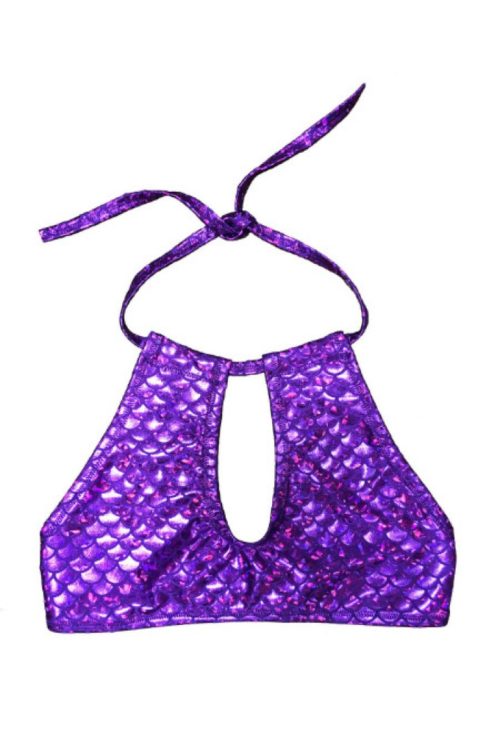 MessQueen New York Purple Mermaid Skater Skirt, $62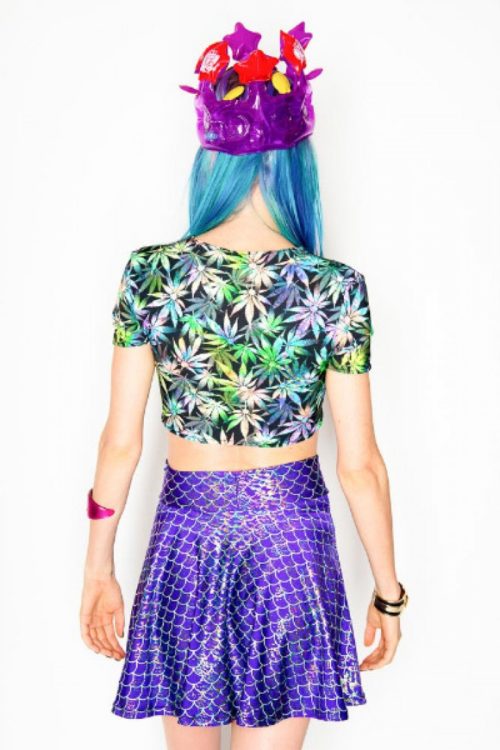 2Romy and Michele's career lady costumes
Always dress for the job you want, especially if you are an aspiring businesswoman/Post-it inventor. ASOS has lots of affordable suiting options.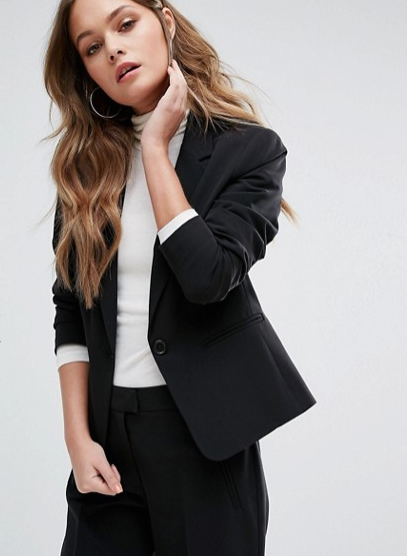 3Romy and Michele's take on the one and only Material Girl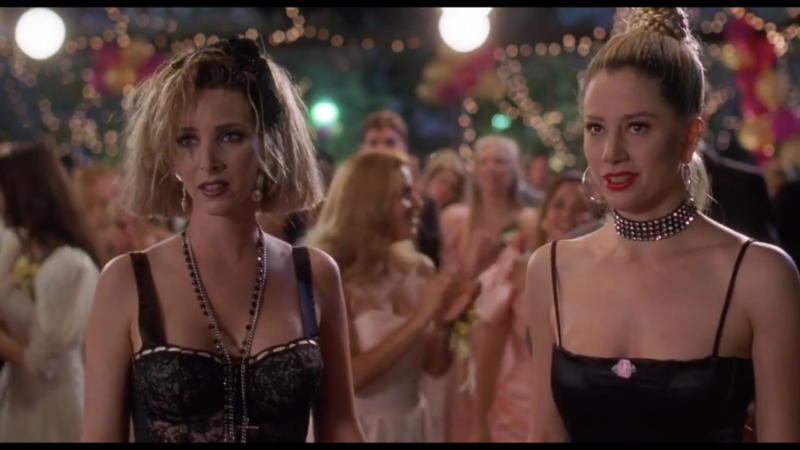 Romy and Michele channeled Madonna at Sagebrush High prom '87, and were way more stylish than their square and preppy classmates!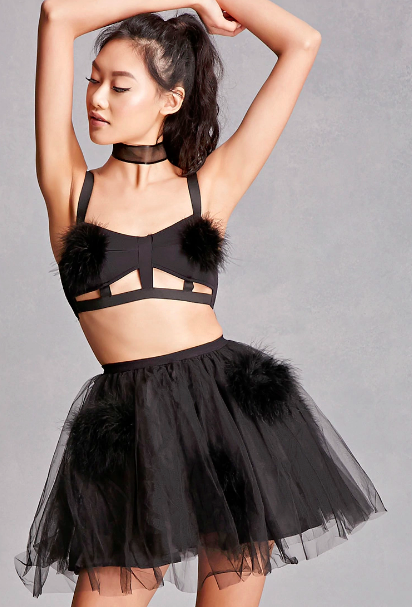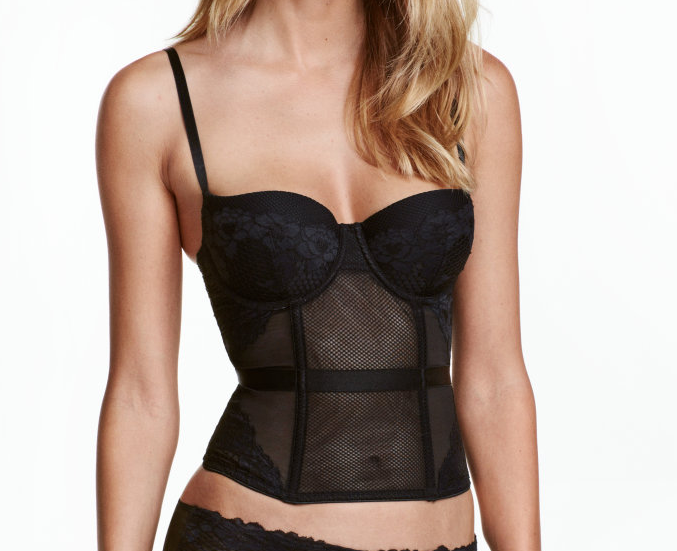 4Romy and Michele as sartorial superheroes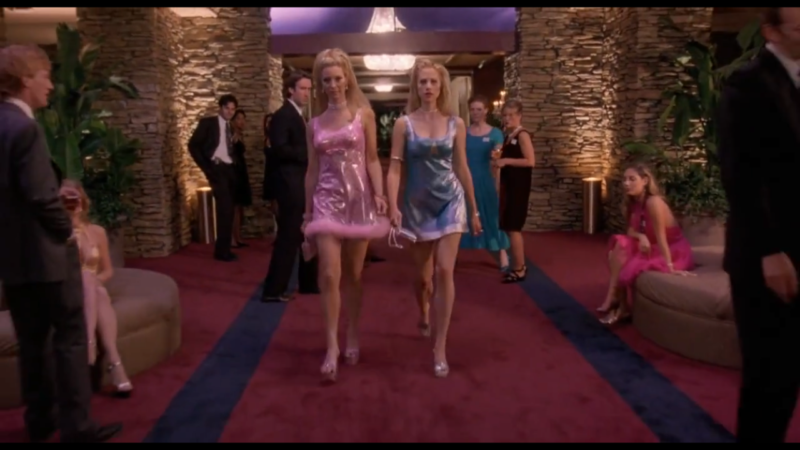 Of course, the most famous looks from the movie are in the final scenes. The fit-n-flare, metallic pastel minidresses are the battle armor our heroines don to finally stand up to their bullies, and show the world who they really are: confident, loving weirdos whose friendship can move mountains.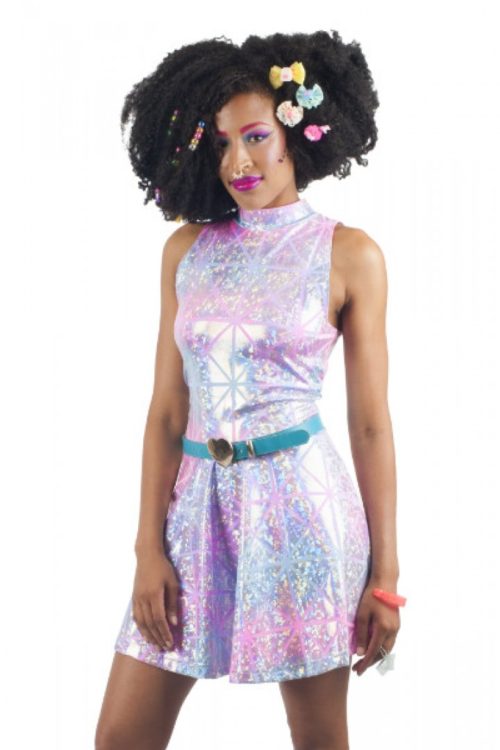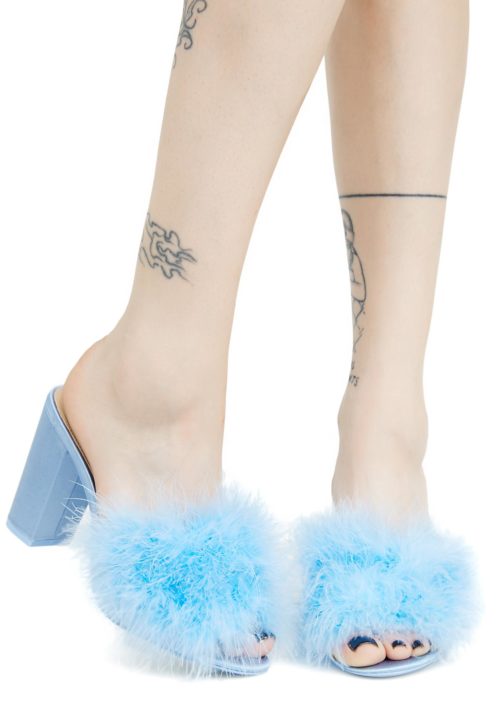 Careful you don't cut your foot in these, we would hate it if you got blood on those fabulous feathers.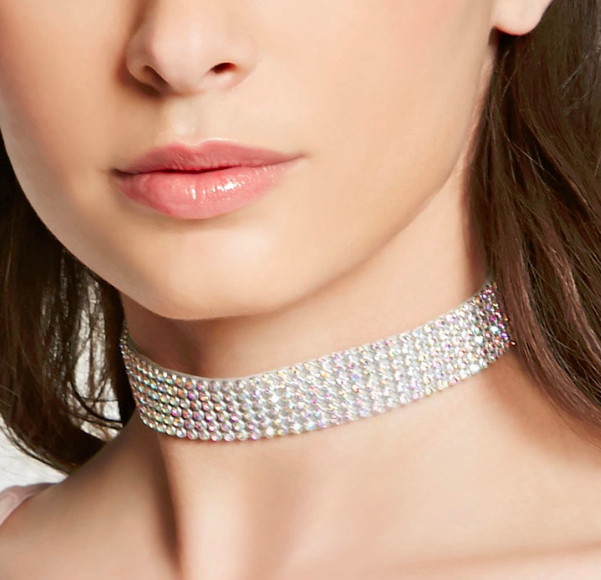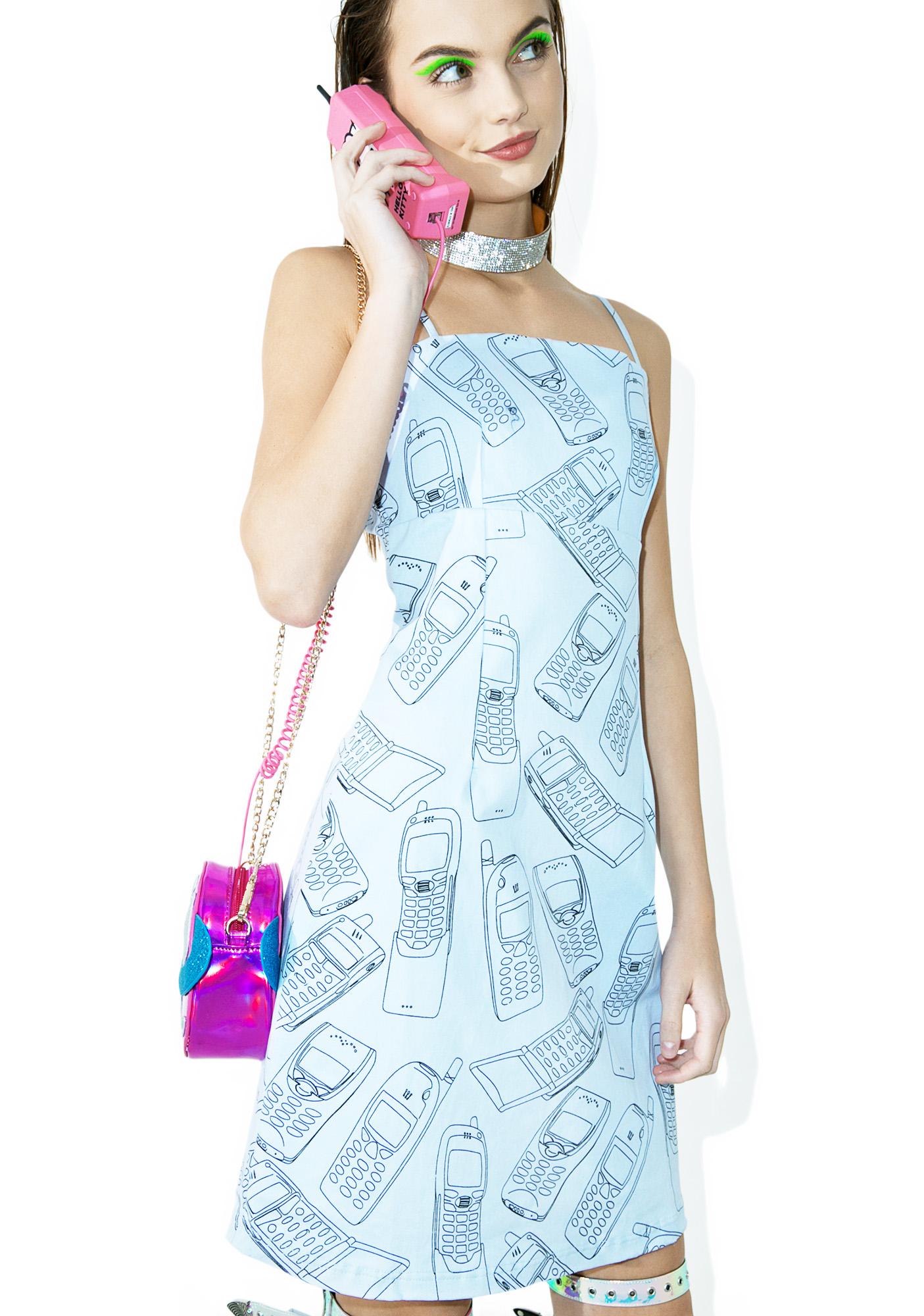 "If anyone needs to make a call, I've got a phone!"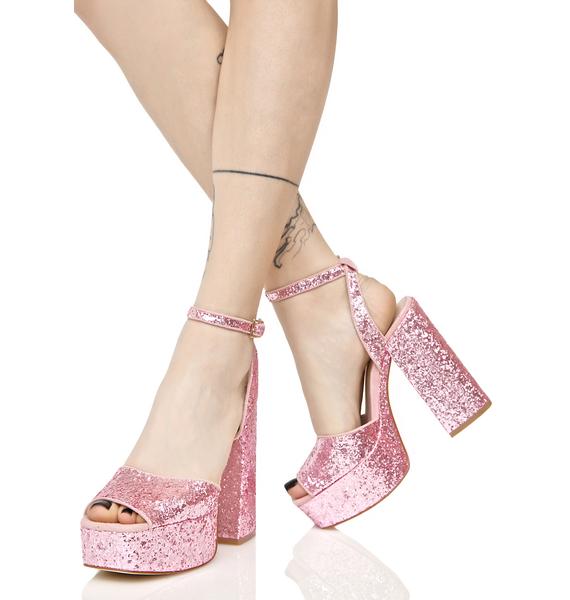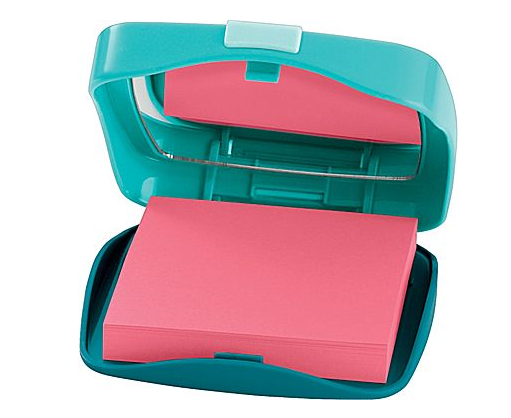 Throw this in your bag for touch ups…or to write your ride-or-die a love note!
You know, even though we've watched Romy and Michele's High School Reunion like 36 times, we never do get tired of it.
Happy 20th birthday, R&M. You don't look a day over 18!