9 of the most swoonworthy romances in holiday movies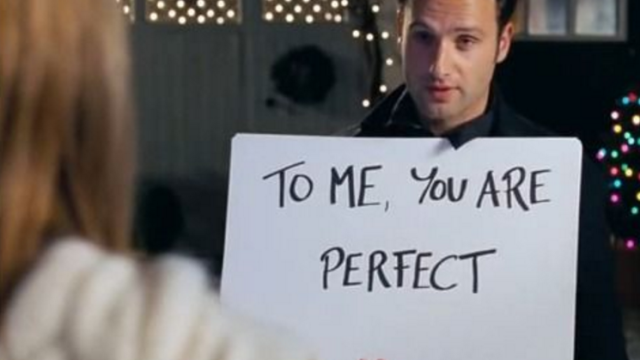 With the holidays right around the corner, it's not just a time of togetherness and celebration, but also of films, amirite? And that only means one thing — the most swoonworthy romances in holiday movies are upon us.
Not only do they give us #relationshipgoals, but it's also impossible to turn on the TV without seeing some holiday-themed movie either advertised or already on. In no time, we're glued to the TV, watching Love Actually for the 100th time — even though we should have been finishing up that work project.
We could literally spend 24/7 watching such movies, memorizing all the romantic scenes. (Please say we're not alone in this!)
Without further ado, here are some of our favorite holiday movie romances. Yes, overall, the holidays are a time for believing, and these movies make us believe in #truelove, too.
1Any couple in Love Actually (2003)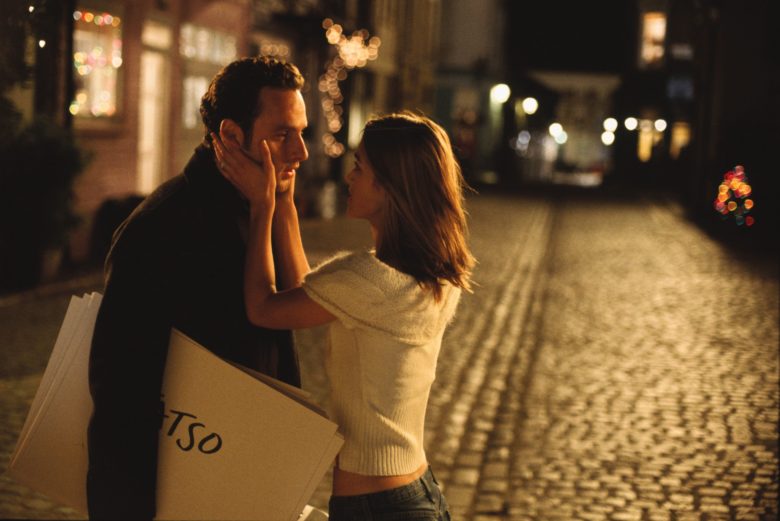 Since we already mentioned Love Actually, we'll mention it again since it's a must-watch movie year-after-year, amirite?! No matter which love story we choose, each couple gives us #relationshipgoals in a different way, whether we're talking about David (Hugh Grant) and Natalie (Martine McCutcheon) or the actions-speak-louder-than-words courtship between Jamie (Colin Firth) and Aurélia (Lúcia Moniz).
2Alfred & Klara in The Shop Around the Corner (1940)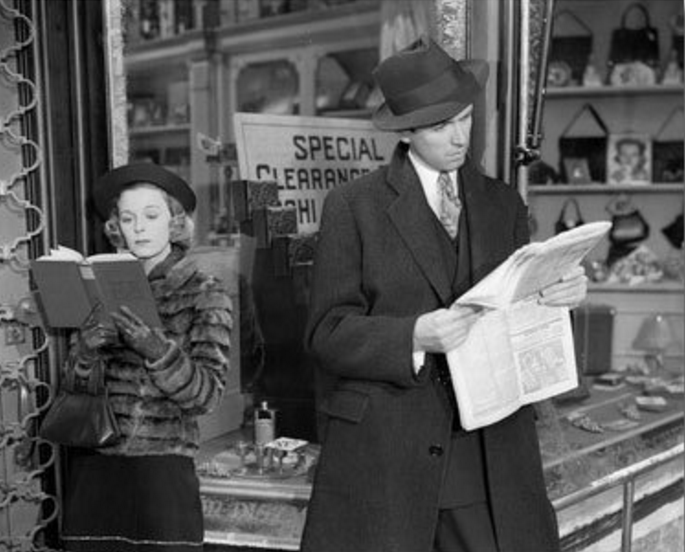 Love is timeless, right, and we're big fans of the classics, like The Shop Around the Corner. Sound familiar? Perhaps because You've Got Mail was based on it. In the former, a young woman, Klara (Margaret Sullivan), is living in pre-World War II Hungary and places an ad for a pen-pal. The catch? It has to stay anonymous. Alfred (Jimmy Stewart) responds, and soon a beautiful love story begins. Of course, they don't realize that they already know each other IRL.
3Lucy & Jack in While You Were Sleeping (1995)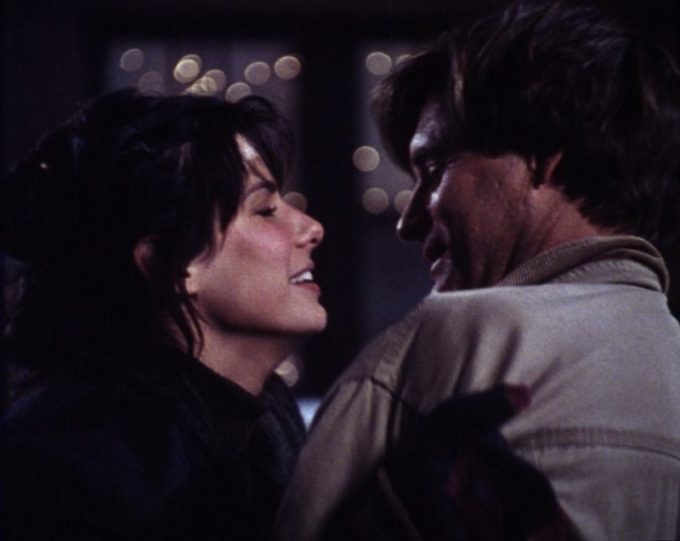 How can you not love this Sandra Bullock/Bill Pullman movie? Even though Lucy (Bullock) thinks she loves someone else, Peter (Peter Gallagher), it turns out she really loves his brother, Jack (Pullman). Only, she first has to get to know him through a series of awkward-yet-charming scenes.
4Amanda & Graham and Iris & Miles in The Holiday (2006)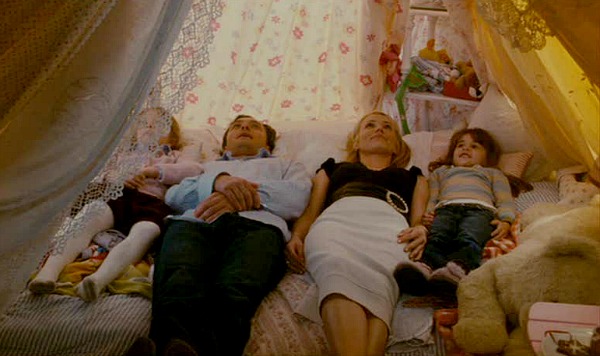 It's impossible not to be charmed by this movie, wherein Amanda (Cameron Diaz) and Iris (Kate Winslet) switch homes for the holidays — L.A. for a country cottage in England, respectively. Naturally, each one falls in love, even though love was the last thing on their minds when they began their housing swap.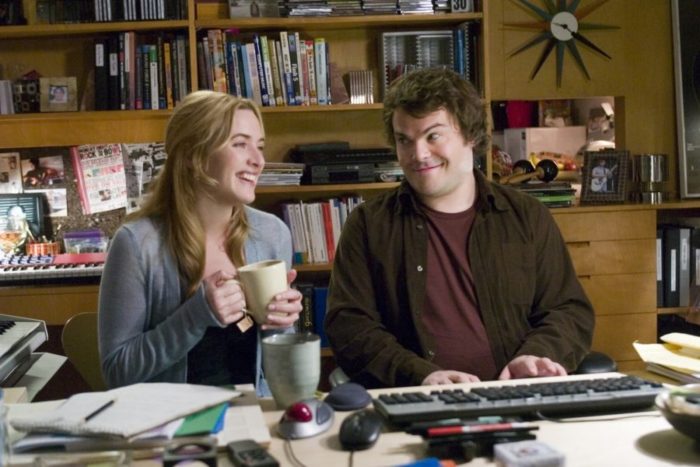 But, once you see the connection between Amanda and Graham (Jude Law), as well as Iris and Miles (Jack Black), you'll be hooked and watch the movie again and again.
5Bob & Betty in White Christmas (1954)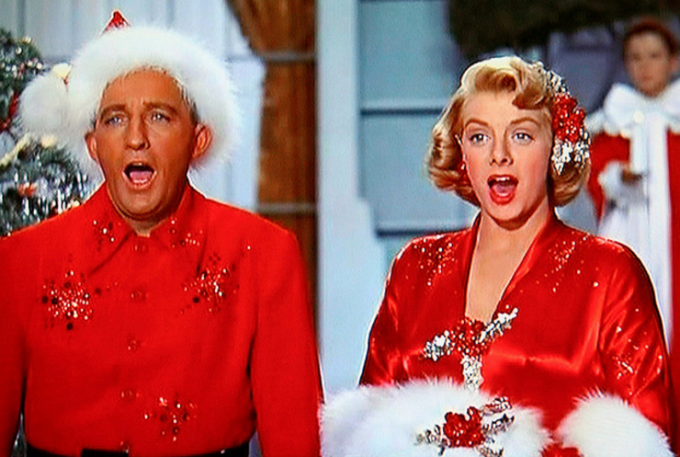 Who doesn't like singing and dancing at Christmas? White Christmas will fill that need, and more. The chemistry between Bob (Bing Crosby) and Betty (Rosemary Clooney) makes this a holiday must-watch for sure.
6Jonathan & Sara in Serendipity (2001)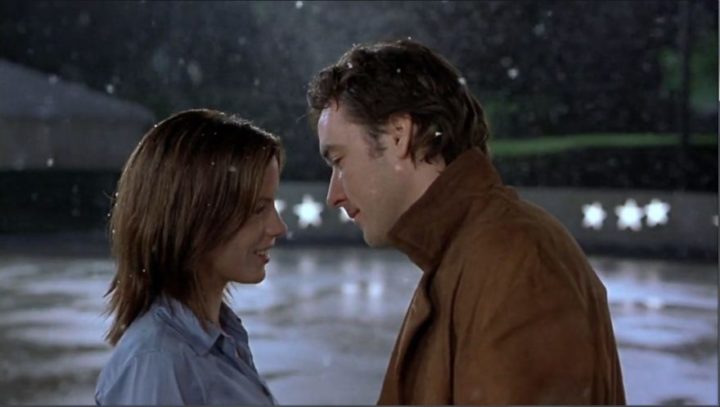 When Jonathan (John Cusack) and Sara (Kate Beckinsale) meet, they're trying to buy the same pair of black cashmere gloves at Bloomingdale's. They're each in a relationship, yet fate has other plans — which reminds us that it definitely plays a role in our own relationships and who's meant for us.
7Buddy & Jovie in Elf (2003)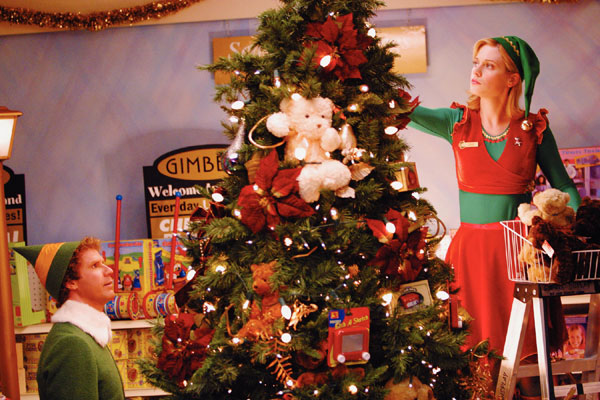 If you weren't in love with elves before, you definitely will be after you see Elf. Will Ferrell does an incredible job as a lovable elf who learns he's a human, spreading holiday cheer everywhere he goes. And we love love love the relationship between him and Jovie (our very own Zooey Deschanel) — not to mention Zooey's singing. Every time we hear "Baby, It's Cold Outside," we're reminded of the film, and that's a very good thing indeed.
8Bridget & Mark in Bridget Jones's Diary (2001)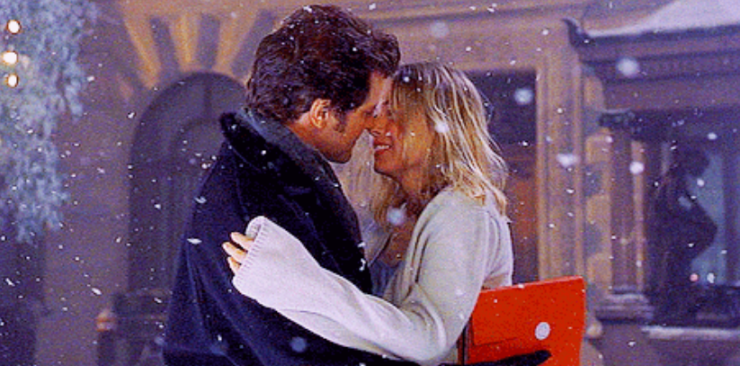 Of course, this is one of those movies we can recite verbatim, and the holidays cannot go by without watching this film again and again. It may remind us of our own love triangles and/or that nice guys, like Mark (Colin Firth) can and do win. Whatever the case may be, Bridget Jones (Renée Zellweger) became a household name back in 2001 and continues to be all these years later.
9George & Mary from It's A Wonderful Life (1946)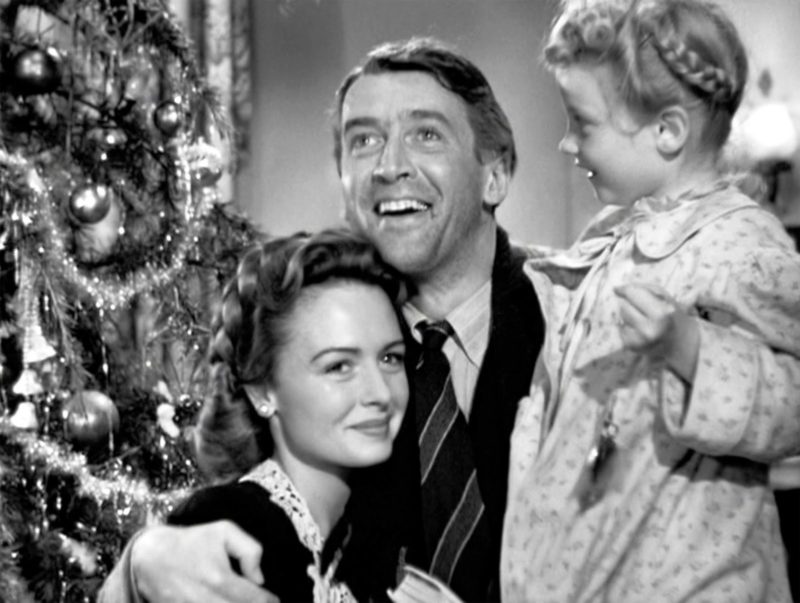 We cannot have a list of our fave couples from holiday movies without including George Bailey (Jimmy Stewart) and his wife, Mary (Donna Reed). The movie reminds George — and all of us — how lucky we are (even if we sometimes doubt it). And, of course, we love romantic lines from the movie like this one, when Mary leans over the counter and whispers in George's ear, "George Bailey, I'll love you 'til the day I die." Swoooon.
So there you have it — some of our favorite onscreen holiday couples. Nooooo pressure to imitate their relationships, amirite? At least they give us #romancegoals, the gift that keeps on giving.