People in 11 states have gotten sick from romaine lettuce tainted with E. coli — here's how to stay safe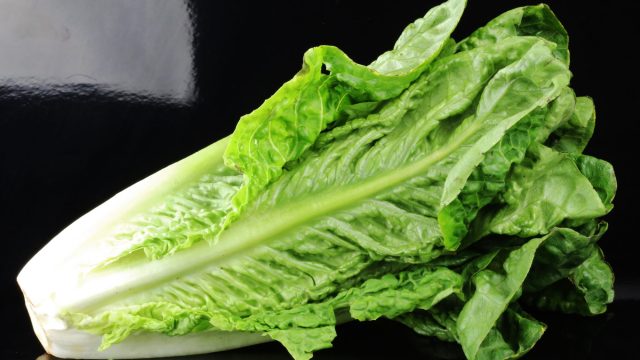 If you're a huge fan of leafy greens, this is definitely something you're going to want to know. According to the Centers for Disease Control and Prevention (CDC), there's a multi-state outbreak of E.coli-tainted romaine lettuce going on, but before you freak out, don't worry — once you have all the facts, you'll be able to protect yourself.
In an alert on its website, the CDC revealed that chopped romaine lettuce from Yuma, Arizona, may be contaminated with E. coli bacteria, and if you consume it, you could end up getting sick. So far, they haven't been able to pinpoint the exact brand that's selling the lettuce, but for now, it's important to stay as safe as possible to avoid food poisoning — because if you've ever been unlucky enough to have it before, you understand how unpleasant it is.
But how, exactly, do you stay safe? It's pretty simple.
The CDC advises people to avoid consuming chopped romaine lettuce from any grocery store or restaurant — and throwing away any romaine that you have at home, even if it's in a salad mix bag and even if you've eaten it without getting sick.
If you need to buy or eat romaine lettuce,  you should check with the restaurant or store that's selling it to find out if it's from Arizona, and if they can't tell you, it's best to just avoid it and eat something else altogether.
So far, it sounds like this outbreak is nothing to mess around with, so it should be taken seriously. The CDC noted that 35 people across 11 states have already been affected, and 22 of those people have been hospitalized as a result of eating the romaine lettuce, with three of those people developing kidney failure.
We know, we know — this definitely makes healthy eating a lot harder, but only until the outbreak is contained. Besides, there are plenty of other leafy greens that deserve your attention in the meantime. Have you ever had arugula? Go get you some arugula. It might be your new fave.