We all scream for rolled ice cream, the newest, prettiest, fanciest frozen dessert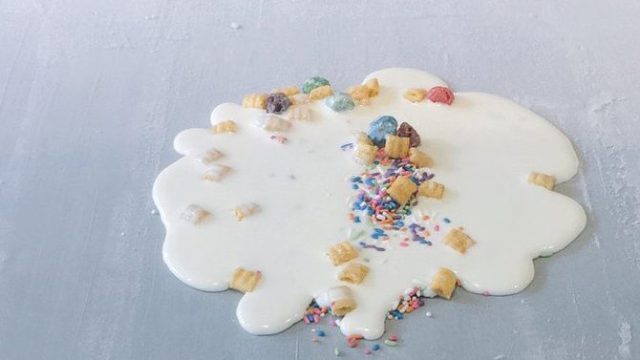 In a world filled with spectacular food trends, it's sometimes a little hard to feel impressed. When every snack we see is completely fabulous, it can be difficult to get excited by a new treat. It's a great problem to have, don't get us wrong! We are happy to live in a universe where there are so many amazing treats we don't know how to feel. Luckily for us, there is rolled ice cream. Now that we know about this, we're able to feel snack wonder and intrigue again!
What is rolled ice cream exactly?
It's probably better if we show you, because it is so satisfying to watch!
https://twitter.com/udfredirect/status/841009021087862789
false
There's something so soothing about seeing all the ice cream be transformed into pretty little rolls. We'd honestly buy some just to watch someone prepare it!
Although we've been seeing this curious confection trend a lot lately, it's actually been around forever! According to Paste Magazine, rolled ice cream has been a favorite in Thailand, Malaysia, Cambodia, and the Philippines for a while. The amazing treat is created by pouring liquid ice cream on to a cold, circular pan. It's then scrapped with a spatula into beautiful little rolls, and served to happy customers.
One of the best parts is how pretty the finished product looks!
Just check out all these amazing ice cream posts!
Dragonfruit and sprinkles? YES, PLEASE.
It's even pretty before it gets rolled!
false
It goes without saying, but we are super jealous of every single one of those people right now! If all those posts don't inspire you to go outside and get some rolled ice cream on this beautiful spring day, we really don't know what will. Lucky for us, rolled ice cream spots are popping up all over the country. So what are you waiting for?! Get going!!
If you're feeling a rolled ice cream craving coming on, go forth and satisfy your sweet tooth. Just be sure to take a picture for us first!