So "Rogue One" will officially not be getting a sequel, but here's why that's not a bad thing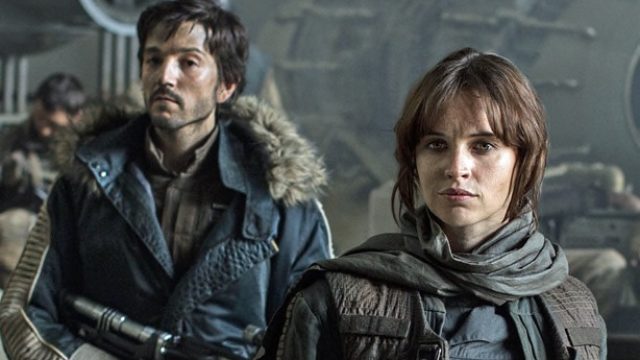 We admit it: We love a good sequel. But Lucasfilm just announced that the upcoming Rogue One is a stand alone, no-sequel story. This might be disappointing news to hear for Star Wars fans (because more of something we love is always good, right?) but it's actually not that bad! Seriously!
Technically there already is a sequel, since Rogue One is a prequel to A New Hope. As in, the first ever produced Star Wars film released in 1977 and directed by George Lucas. You probably know that, but there are so many Star Wars movies these days it's hard to keep track!
And sequels or none, we're super excited to see the movie because it's directed by Gareth Edwards who's responsible for the last Godzilla movie. He chimed into the sequel conversation by saying if Rogue One was to have a sequel, it would be directed by George Lucas. Because it actually is. Confusing, much? Don't worry.
All you need to know right now is that Rogue One stars Felicity Jones from The Theory of Everything, includes a badass female protagonist, and it graces our screens this December. Yup, really soon!
From the look of the trailer it's going to be a big deal. And there's also the Untitled Han Solo Star Wars Anthology Film starring the sweet face of Alden Ehrenreich to get pumped for! Just like that, everything is alright in the world. Well, at least at the movies.
H/T: Vulture