This incredible mash-up crosses "Star Wars: Rogue One" with all our Pixar favorites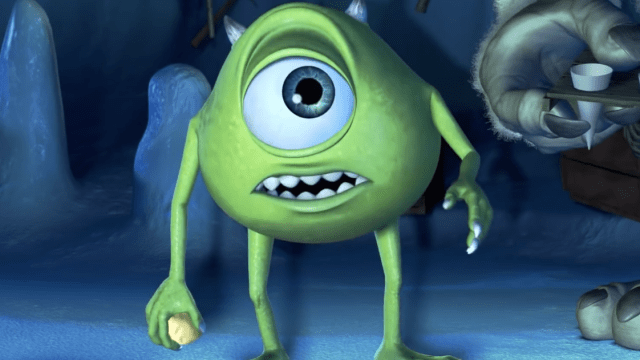 It's a mash-up you never knew you needed: Star Wars: Rogue One and those brightly animated Pixar treasures beloved by children and adults alike. In fact, part of your brain is probably going, "whaaaat?" at the very thought.
Trust us on this one, guys: it's brilliant. More than that, it's necessary. This mash-up – aptly named Rogue One: A Pixar Story – was created by YouTube channel Darth Blender, which is fitting for obvious reasons. In it, some of our favorite characters from Brave; Monsters, Inc.; The Incredibles; and Toy Story are recast as those from the upcoming Star Wars prequel.
For example, Merida from Brave is the stand-in for Felicity Jones' Jyn Erso, while Darth Blender is a little less kind to Diego Luna's Captain Cassian Andor, whose Pixar alternate is Mike Wazowski, and YAS. In place of the Death Star, hilariously, is Dr. Porkchop's spaceship.
Now, all of this is great on its own, but what's even more impressive is that Rogue One: A Pixar Story is nearly a shot-for-shot replica of the second trailer for Star Wars: Rogue One. Here's the Star Wars trailer (which, by the way, is GREAT):
https://www.youtube.com/watch?v=frdj1zb9sMY?feature=oembed
Now, obviously, the Pixar films used in the mash-up are preexisting, so it's not like the folks at Darth Blender could create the perfect shots for their project. But they get startlingly close, matching not only those shots of characters speaking but also larger actions pieces (We're big fans of the robot in the Incredibles standing in for an AT-AT). Here's the mash-up version:
https://www.youtube.com/watch?v=p1xf-nUEudg?feature=oembed
They're so close, right? We also loooove that Wall-E is a droid in the mash-up, and that Toy Story 2's Emperor Zurg is used as a stand-in for Darth Vader. There's no shortage of mash-ups around, but this one is one of our favorites – it's inspired, clever, and downright delightful.