"Rogue One" star Felicity Jones at her first ever red carpet appearances looks exactly, and nothing, like her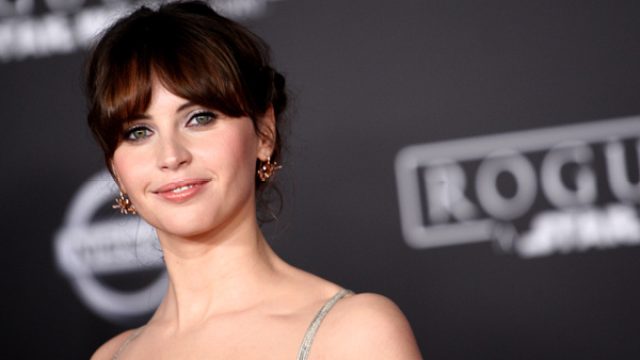 Can you believe the new Star Wars movie is almost here? In honor of Rogue One: A Star Wars Story hitting theaters this week here's what Felicity Jones looked like at her first red carpet, and it's pretty much the same…well, sort of.
Rogue One: A Star Wars Story is Jones' latest box office smash, but what did the British actress look like when she first came on the scene? She was adorable, which she still is today.
On Tuesday, Jones stepped out for the launch even of Rogue One in London, England donning a gorgeous sheer, grey (with a purple tint) gown and looked like the badass Disney princess she is.
Her jewels were understated and perfectly matched her flowy dress and chic hairdo.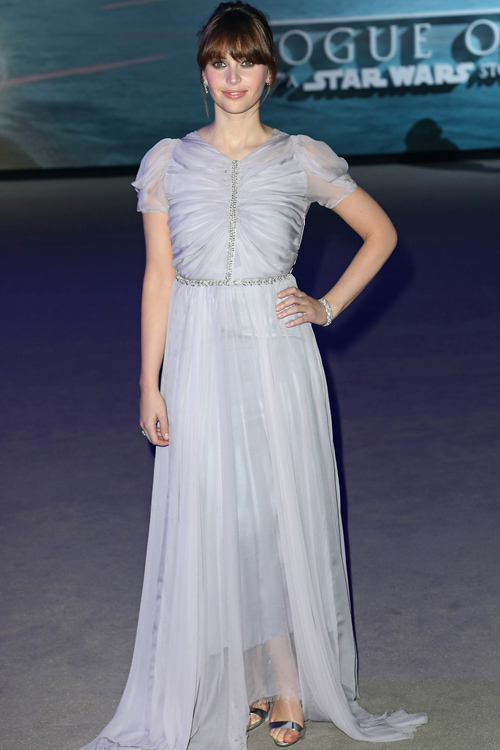 This look got us thinking about Jones' first red carpet appearance, which was back in September 2008. The 33-year-old actress arrived at the premiere of Brideshead Revisited and looked just as angelic as she did at yesterday's Star Wars event.
At her first movie premiere however, the young star opted for an all-black look and her pose was just too cute to handle.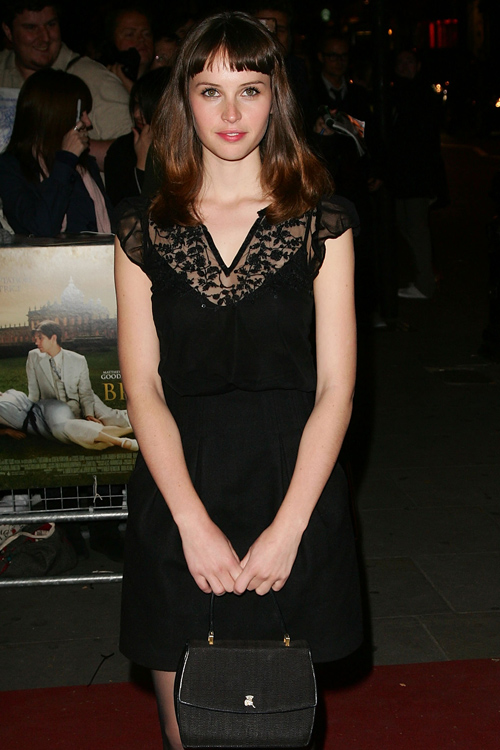 Seriously, doesn't Jones look totally different and yet exactly the same? Her bangs are both totally fierce and her makeup understated, but you can tell she's matured since the photo on the left.
Honestly, she was flawless then and she's flawless now!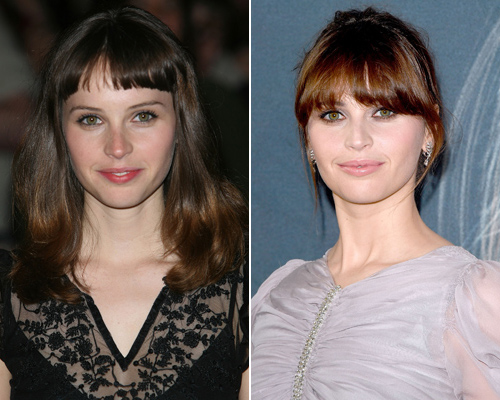 Since one photo of the Disney star's past isn't enough to tied us over we had to add a few from her second red carpet even, also in 2008.
While the UK native had been on TV for some time, 2008 was when she made her transition into movies and she rocked the red carpet from the very first look.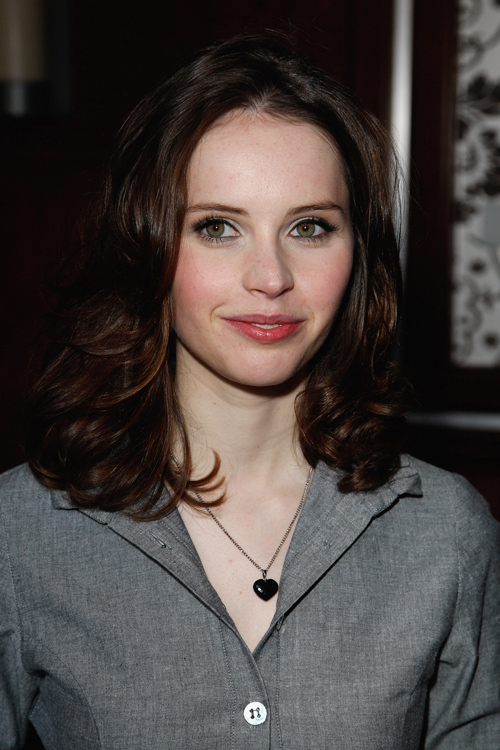 Jones' posed with the same shy hand placement at her Flashbacks of a Fool premiere in London as her very first carpet and we just love it. She has a very fresh face look and her coat dress is to-die for.
PS: can we get those shoes in every color?!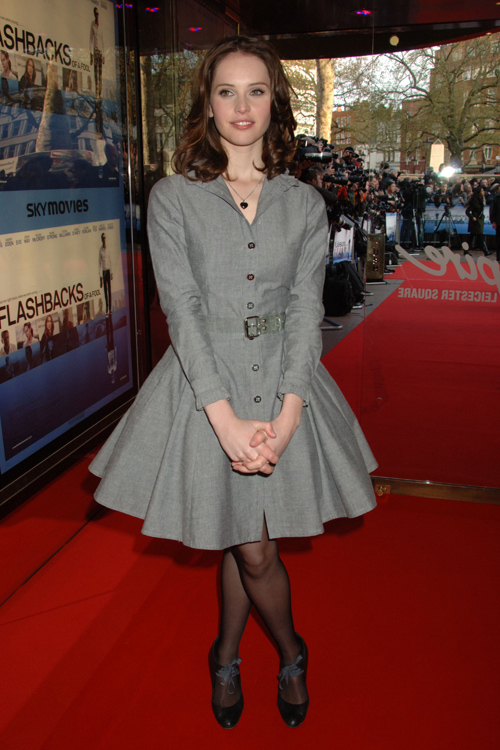 Now, if only she could bring back that hand pose, then it would look like the Inferno actress never ages…like ever!
Rogue One: A Star Wars Story hits theaters on December 16th, 2017.