Dwayne Johnson talked about how his mother almost killed herself in front of him as a teen, and how it inspired him to help people in pain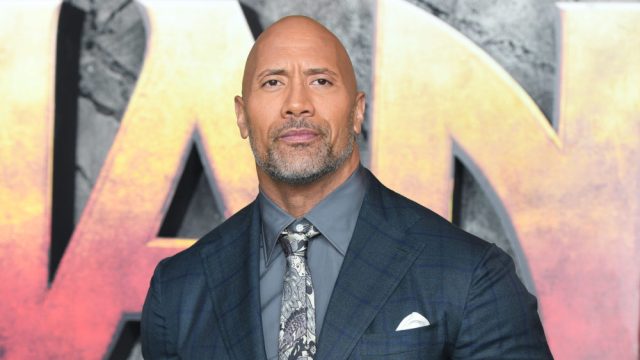 Anyone who follows Dwayne "The Rock" Johnson on social media knows he loves his mom. Like, a lot. So when The Rock expanded on a recent social media post in an interview this week about seeing his mom try to kill herself when he was a teen, and about his own past battles with depression, it was particularly heart-wrenching.
They've both healed after their experiences, Johnson told British paper Express, but it's also taught him how important it is to be there when a loved one is in pain.
After shooting an emotional scene that involved a character's suicide for his HBO series Ballers in February, The Rock took to Instagram to talk about the storyline hitting close to home. His mom, Ata, had attempted suicide after they'd been evicted from their apartment when Johnson was 15.
"She got outta the car on Interstate 65 in Nashville and walked into oncoming traffic," he wrote in his caption of a photo from the Ballers set. "Big rigs and cars swerving outta the way not to hit her. I grabbed her and pulled her back on the gravel shoulder of the road."
Johnson says his mom has no recollection of what happened, but that they've both worked through issues together.
In sharing their stories, Johnson posted on Twitter, he hopes to get across the message that "depression never discriminates."
Digging up traumatic memories and letting people into this painful chapter of his life has likely been difficult for Johnson.
In fact, he said the Ballers scene was a "shits of a scene to shoot." But for someone like Johnson to be so publicly vulnerable is a big deal. Every little bit that can be chipped from the powerful stigma that surrounds conversations about mental health is important.