The Rock and Lin-Manuel Miranda sang 'Gaston' from "Beauty and the Beast," and it was a dream come true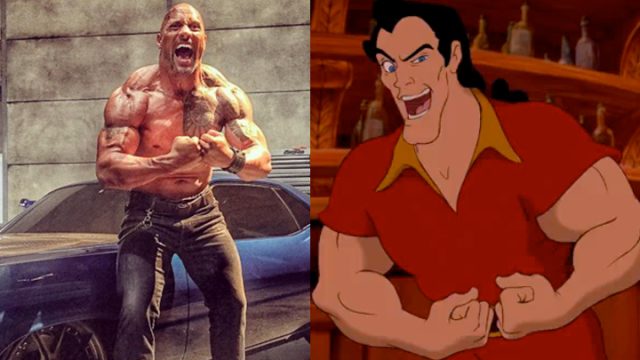 We are so excited for the new animated movie Moana, which stars Dwayne "The Rock" Johnson as the voice of Maui. We're even more excited that our favorite musical genius who created Hamilton, Lin-Manuel Miranda, is doing the music for the movie. These two have developed an adorable bromance, and we love it!
Today, The Rock posted an Insta of he and Lin-Manuel singing "Gaston" from Beauty and the Beast, and it is everything!
As The Rock says in his caption, Gaston is his favorite character, and we totally see why.
The Rock and Gaston have a lot in common.
We have really enjoyed seeing The Rock and Lin-Manuel celebrating their bromance on Instagram.
We can't wait to see the fruits of the collab between these two guys!
Check out the Moana trailer here:
https://www.youtube.com/watch?v=FG5K0_i9ZFA?feature=oembed