The Rock got a Superman costume, which feels appropriate since he's a hero IRL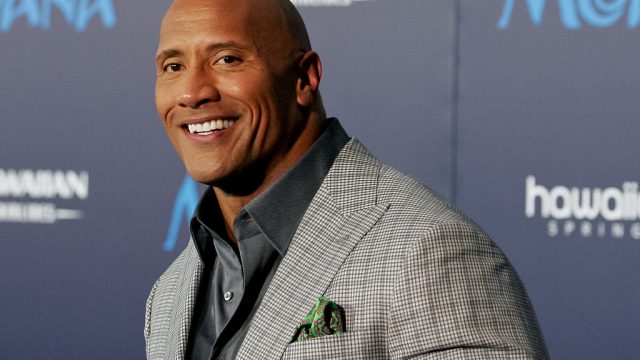 We have no clue why it took so long for someone to publicly recognize The Rock as a superhero, but this acknowledgement is definitely long overdue. According to The Daily Dot, TV producer Casey Patterson presented The Rock with a Superman costume just in case the Moana star hadn't quite come to grips with the fact that he doesn't simply play a guy who saves the day in movies.
Seriously, The Rock not only looks the part of a professional world-saver, but he does all types of superhero stuff IRL like saving puppies from drowning and officiating a fan's surprise wedding.
Needless to say, the actor was super pumped about his gift:
What a gift!" The Rock captioned the Instagram photo. "Right before our big#RockTheTroops🇺🇸 show (airs Dec 13th), our @sevenbucksprod [email protected] aka the "greatest gift giver in the world" brought this into my trailer - an authentic Superman costume straight from the super secret vaults of Warner Bros."
To date, we've seen The Rock come to the rescue in several of his movie roles like San Andreas (where he saved his daughter during a massive earthquake, or the Fast and the Furious franchise, where he pursues and captures bad guys all over the globe in fitting superhero fashion. Naturally that leads us to wonder if The Rock would be game for taking on a Superman movie role — that is, if he's not too busy preparing to run for president.