Today in oh hell no: Robin Wright is actually not getting equal pay for her role on "House of Cards"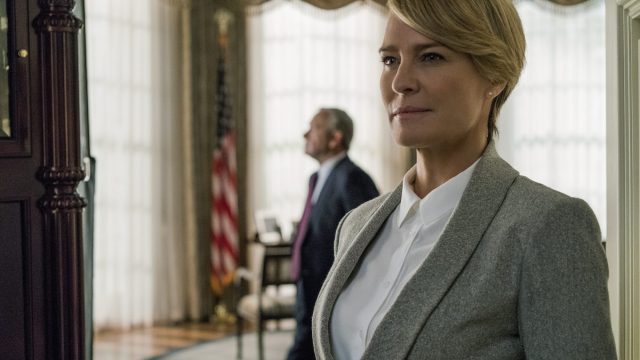 Take a seat, take a deep breath, and prepare for a hefty dose of outrage. Remember last year, when we learned that House of Cards actress Robin Wright was in negotiations for a big raise — one to match her co-star, Kevin Spacey? At the time, it reported that Wright did get her raise. Well, flash forward to four days before House of Cards drops on Netflix (May 30th), and turns out, Wright's raise didn't happen.
In lieu of words right now, let's just go ahead and describe this suddenly feeling in .gif: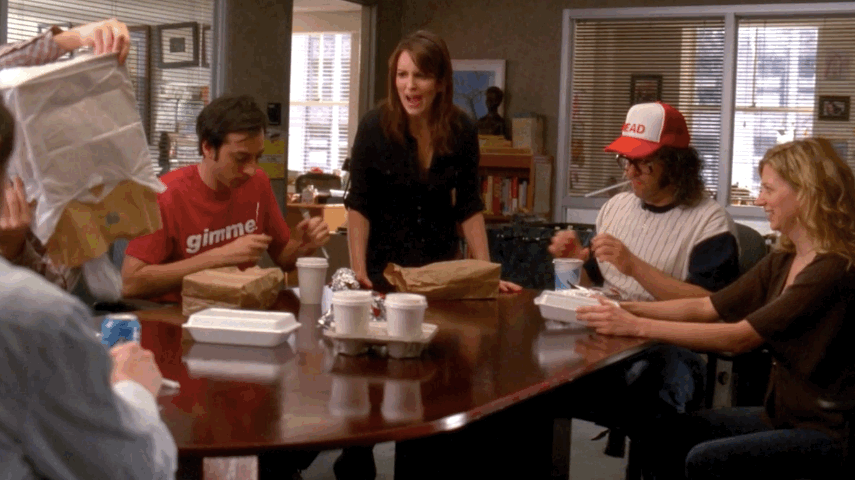 Wright — who has starred in everything from The Princess Bride and Forest Gump to the upcoming Wonder Woman — is simply the best of the best, and she's showcased that time and time again on House of Cards. While the show focuses on now-president, Frank Underwood, it's clear that his wife, Claire (Wright), is secretly pulling a lot of strings. Wright took home a Golden Globe in 2014 for the role and has received Globe and Emmy nominations every single season.
"I [told the production company], 'I want to be paid the same as Kevin,' Wright explained during a panel last year in NYC. "I was looking at the statistics, and Claire Underwood's character was more popular than [Frank's] for a period of time. So I capitalized on it. I was like, 'You better pay me or I'm going to go public.' And they did.
That was 2016. Now in 2017, Wright is speaking up again about the fact that this raise never happened. In an interview with Rhapsody, Wright clarifies that while she was told she was going to be given a raise, it's not in the cards right now.
"I don't think I'm getting paid the same amount," she explains. "They told me I was getting a raise. But…I don't think so.
If you're filled with rage, so is Wright.
"I really don't like being duped, she continues. "Nobody does. It's such a male-dominant workforce still. There's a conditioning. And changing the condition of men is what needs to happen. A reeducation. A new way of thinking. A new philosophy. I think it needs to happen in all of these industries, when we're doing the same thing that a man is doing, and we're still getting paid less.
Rhapsody reached out to Media Rights Capital, the production company behind House of Cards, and according to them there's a reason Wright did not get her raise, and sure, Jan.
According to MRC, "pay parity was never a possibility, since Spacey is one of the show's founding producers. Instead, they've offered Wright an incremental form of amends, giving her an executive producer credit and ample directing opportunities. According to one source close to the company, MRC has promised Wright a future production deal that could eclipse Spacey's."
This is not the first time equal pay has come up in Hollywood, and unfortunately, it won't be the last time either. We applaud Wright so much for continuing to speak up about this industry divide, and if there's anyone who can smash the standards and come out on top, it is Wright. She is (probably) going to be President on TV very shortly, and in another week, we'll see her as an Amazonian Warrior. There is nothing she can't do, and no battle she can't fight. We'll be cheering her on every step of the way.