Robin Williams' wife opened up about his final months and it's absolutely crushing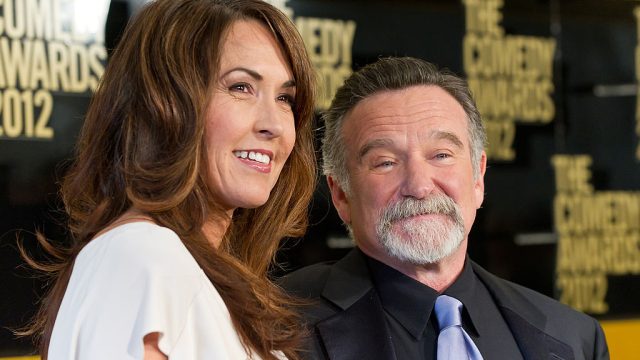 Robin Williams left a lot behind when he passed away on August 11, 2014. Not only did he have a family who cared deeply for him, but he had so many fans who were crushed after hearing the news that their favorite comedian had departed so tragically.
In 2011, Williams had married Susan Schneider, and she remained his wife until his passing. Since then, she's decided to spread awareness of the disease that Williams suffered from, Lewy Body Disease, also known as LBD. Just recently, she released a heartbreaking essay about the illness that recently appeared in the medical journal Neurology. The essay pretty much details exactly what the entire family went through during Robin's final months.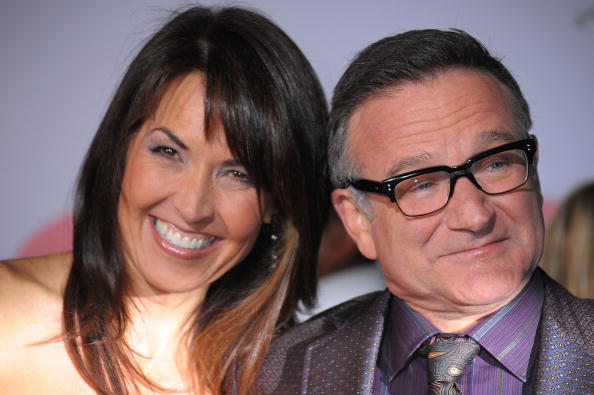 "This is a personal story, sadly tragic and heartbreaking, but by sharing this information with you I know that you can help make a difference in the lives of others," Schneider Williams disclaimed in the second paragraph.
According to Schneider Williams, Robin wasn't fully aware of the disease until it took over. He was, however, noticing that memorization was becoming much harder for him.
"Robin was losing his mind and he was aware of it. Can you imagine the pain he felt as he experienced himself disintegrating? And not from something he would ever know the name of, or understand? Neither he, nor anyone could stop it—no amount of intelligence or love could hold it back," Schneider Williams noted. She also said that Robin constantly used the phrase "'I just want to reboot my brain," obviously frustrated by losing the capabilities he once had.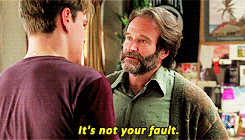 Along with the LBD, Robin was suffering from the beginning stages of Parkinson's Disease. So, things truly came to a crashing halt for the comedian. One of the symptoms was depression, which Robin was already familiar with. However, his depression was mostly at bay for the last few years, so having it return was another unexpected obstacle. Schneider Williams believes the Parkinson's was responsible for this change in her husband's mental health.
But, as far as symptoms go, that wasn't it.
"Throughout the course of Robin's battle, he had experienced nearly all of the 40-plus symptoms of LBD, except for one," Schneider Williams said. "He never said he had hallucinations. A year after he left, in speaking with one of the doctors who reviewed his records, it became evident that most likely he did have hallucinations, but was keeping that to himself."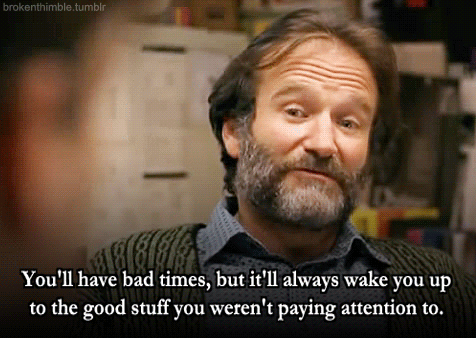 Of course, the family tried everything they could to try and alleviate these symptoms.
"Robin continued doing all the right things—therapy, physical therapy, bike riding, and working out with his trainer," Schneider Williams continued. "He used all the skills he picked up and had fine-tuned from the Dan Anderson retreat in Minnesota, like deeper 12-step work, meditation, and yoga. We went to see a specialist at Stanford University who taught him self-hypnosis techniques to quell the irrational fears and anxiety. Nothing seemed to alleviate his symptoms for long."
Hearing about the deterioration of Robin Williams makes his passing so much harder to grasp. In 2014, his death was ruled a suicide after he was found asphyxiated in his home.
Schneider Williams ends her essay, which is worth reading in full, by saying that Robin had "one of the worst LBD pathologies [medical professionals] had seen." Sharing this story was both brave and informative, and can definitely help others who might be curious about the real symptoms of LBD. We wish the best for the Williams family — the loss of such an iconic person still hits us daily.