Robert Pattinson's The Batman cast the perfect actress as Catwoman, and we're squealing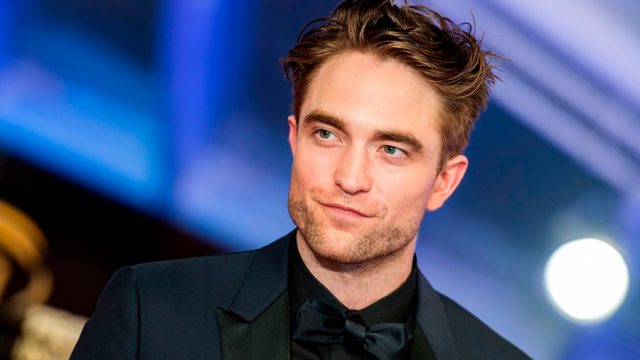 Sure, we may be stoked about Robert Pattinson playing the caped crusader in the upcoming film The Batman. But we're even more stoked that Zoë Kravitz will be playing the ultimate femme-fatale antihero: Catwoman.
Kravitz was cast in the role earlier this week, and, according to Variety, beat out fellow actresses Zazie Beetz, Eiza Gonzalez, and Alicia Vikander. She'll star opposite Pattinson in the Warner Bros.-DC Comics flick, which is set to begin filming next summer. As of right now, The Batman is slated to be released in theaters on June 25th, 2021. And TBH, we don't know if we can wait that long.
Kravitz joins a long lineage of Catwomen, who have each put their own twist on the role.
The last actress to play Catwoman on the big screen was Anne Hathaway in 2012's The Dark Knight Rises. Before Hathaway, Halle Berry took on the role in 2004, as did Michelle Pfeffer in 1992 and Eartha Kitt back in the 1960s. Julie Newmar famously had the role in the 1960s cult-fave TV series. We have no doubt that Kravitz will make her predecessors proud.
In fact, fans of both Kravitz and the Batman property are freaking out about the casting choice. Twitter is ablaze with excitement, with everyone giving kudos to the casting team.
https://twitter.com/udfredirect/status/1183979616521932800
https://twitter.com/udfredirect/status/1183960934659870721
https://twitter.com/udfredirect/status/1183995275720851456
https://twitter.com/udfredirect/status/1184031251096920064
And Kravitz is also getting major support from her family. Jason Momoa—who is married to Kravtiz's mother, Lisa Bonet—gushed about how proud he is on Instagram.
"I'm so proud of u zozo bear," Momoa, who plays DC's Aquaman, wrote on October 14th. "Lola and Wolfies big sister is CAT WOMAN😍😍😍 Unbelievable so freaking stoked...Aloha P bear."
https://www.instagram.com/p/B3nsaIggSJk
Kravitz's husband also showed his love by posted this photoshopped image of his wife in the iconic Catwoman mask.
https://www.instagram.com/p/B3n0UJqjfBn
Before she steps into the role, Kravitz may want to take Pfeiffer's one piece of advice: Make sure the costume allows for bathroom breaks.
Honestly, true.
We are so freaking excited to see this movie come to fruition. With Pattinson and Kravitz at the helm, we already sense The Batman will be the best film to come out of 2021.