Robert Pattinson is taking on a very un-Edward-like role in his new movie "Good Time"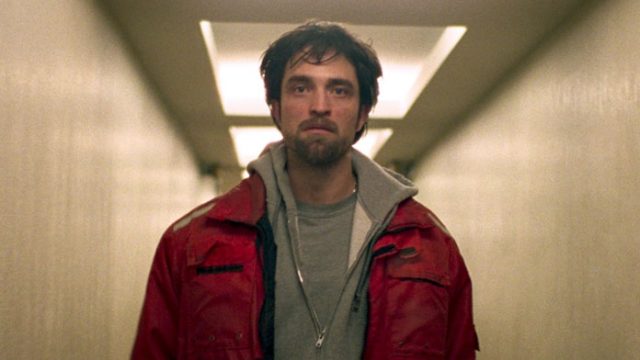 Guys, we have some bad news for vampire fans: Edward Cullen no longer exists. Okay, okay, we know he never *really* existed to begin with, but Robert Pattinson's newest film will officially leave you asking, Edward who? Pattinson's new movie, Good Time, debuted at Cannes and has earned Robert a whole lot of love from the critics.
The film was directed by Ben and Joshua Safdie and follows a small-time criminal named Constantine Nikas, aka Connie (played by Pattinson), who teams up with his mentally ill brother Nick to rob a bank. But when things don't go quite according to plan and Nick ends up getting arrested, it becomes Constantine's mission get him out of jail. Pattinson has struggled to find roles that stretch his acting abilities and help him step away from the tightly wound Edward Cullen we know and love from the Twilight Saga.
And it seems Pattinson is finally able to cut loose in Good Time.
https://www.youtube.com/watch?v=AVyGCxHZ_Ko?feature=oembed
Oh, that hair? That beard? So un-Edward, but Pattinson is entering new territory in what critics are calling a "career-best performance."
According to USAToday, the British actor has won rave reviews across-the-board at Cannes. Indiewire's Eric Kohn dubbed it his best performance to date, praising Pattinson's ability to push "beyond the muted roles for which he's best known" and transform "into a vain, reckless character driven beyond impossible odds."
The vampire heartthrob image will definitely be missed, but we're looking forward to see where this role takes Robert. The movie opens on August 11th, 2017. We can't wait!