Robert Downey Jr. teases Tom Hiddleston over Instagram and it's perfect
Tom Hiddleston, or one half of Hiddleswift as he's more commonly known these days, just joined Instagram, and his friend and The Avengers costar Robert Downey Jr. didn't waste the opportunity to tease him about his new relationship with Taylor Swift.
Downey responded to the above Insta pic with a post of his own — he posted the now infamous pic of Hiddleston at the beach in an "I HEART T.S." shirt.
But Downey included the caption, "Join me in welcoming the biggest T. Stark fan of them all to Instagram!"
This is of course a reference to Downey's most famous character to date — Tony Stark, aka Iron Man of the Marvel Universe. Well done, sir. Well done.
What we love most about the playful exchange isn't the awesome burn (though we do love that), but that Downey and Hiddleston are clearly buds IRL, which just makes us super, duper giddy.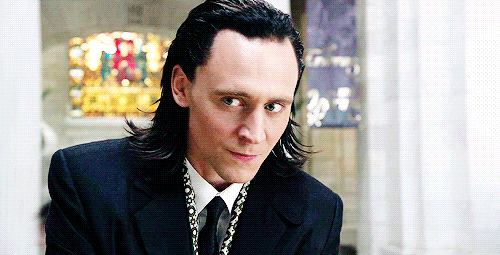 We also can't wait to see what Hiddleston fires back — especially since he's known for his big ol' brain and awesome sense of humor.
Oh, and have we mentioned how stoked we are to see Hiddleston back in full Loki regalia? No one makes bad look as good as this guy, and we're counting down the days until we get to see the finished product.