Robert Downey Jr. says that he wants to stop being Iron Man before it gets "embarrassing"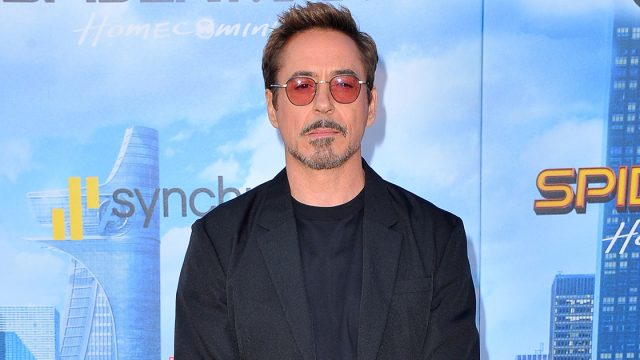 He might be starring in the new Spider-Man film, Spider-Man: Homecoming, but Robert Downey Jr. keeps hinting he wants to leave his role of Iron Man.
The veteran actor has played the character of Iron Man since 2008, and helped launch the now insanely popular Marvel Cinematic Universe, which is now one of the most successful film franchises of all time.
Despite that, for a while now Downey Jr. has been saying that wants to retire from the role, even going as far to say that following the first Iron Man movie, he wanted to quit the role of Tony Stark (as an FYI, there have been three Iron Man movies, and Downey Jr. has also appeared in all the Avengers movies, too, including the untitled movie slated for release in 2019).
However, that hasn't stopped Robert Downey Jr. from talking again about how he wants to stop playing Tony Stark (aka Iron Man) before it gets "embarrassing."
Speaking to news.com.au while promoting Spider-Man: Homecoming, the actor spoke about how the role of Tony Stark fit him like a glove.
"It's this cyclical thing. I could have said when the first Avengers came out: 'It's never going to get any better than that. Everybody stop,'" he said. "But to me it's always about people and opportunities, like the [Avengers directors Anthony and Joe] Russos, who I adore." 
Continuing, he added, "Everyone says to me it's like a glove that fits so well. I have to start over every time but I am starting over with a pretty solid base.
"I just never want to blow it for the last six or seven [MCU movies] I have done by dropping the ball because I decided to go do it one more time.I just want to hang up my jersey before it's embarrassing."
Yikes!
Robert Downey Jr.'s comments come after Chris Evans revealed earlier this year that he was done playing Captain America in the Marvel Cinematic Universe.
However, despite his continued protestations that he wants to hang up his superhero suit, Downey Jr. admitted that he kept coming back to the Marvel movies because the scripts were so good.
"[Working on Spider-Man: Homecoming] I felt like we were literally back in the writer's room on the first Iron Man," he revealed. "So there was a real sense of a homecoming toward this — not experimental, because there is so much more data now and the process is so much more streamlined — but I didn't feel like I was being asked to just fit in somewhere. They wanted us to bring our own little thing."
Thankfully, it seems we've got a few more movies that'll feature Tony Stark (and therefore Iron Man and Robert Downey Jr.), and hopefully Robert Downey Jr. is just joking about quitting the role (pls be joking!).
In fact, you can catch him (and Iron Man, obvs) in the new Spider-Man: Homecoming movie, which is released on Friday July 7th.