Robert De Niro learns about SnapChat, is all of our grandpas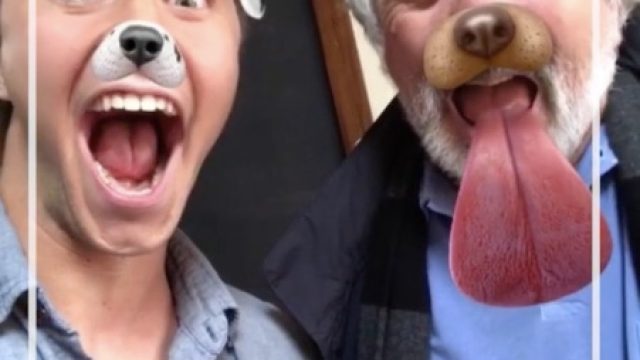 Using apps like Snapchat is second nature to so many of us, but for older generations…it can be a teensy bit daunting. In this video from the Tribeca Film Festival, Robert De Niro learns Snapchat like the most patient grandpa, and we adore him for it!
Because those animal filters and voice enhancers can be overwhelming sometimes, as can the idea that all the messages instantly disappear once you send them. But as Alex explains in the clip, that's the "beauty" of Snapchat!
And seriously, seeing De Niro — or "Bob" as he's referred to — sticking his tongue out for the camera and suddenly sprouting huge cartoon ears is a sight we'll cherish forever.
ADORABLE.
Teaching our parents or grandparents the latest technology can be awkward and frustrating sometimes, but this is an example of how easy it can be if you have infinite patience if you just show them how fun it is!
And we'll definitely be looking out for De Niro experimenting on Snapchat from now on.
Going back to the awkwardness we sometimes encounter when teaching our family the ins and outs of tech stuff…this reminds us of Amy Schumer's brilliant sketch where she and her mom attend Computer Therapy. If you haven't seen this, it's essential. If you have, it's essential to relive it again.
https://www.youtube.com/watch?v=A6A331B1oq8?feature=oembed
And with this double-whammy, our day just got a whole lot better.