Rob Lowe is looking for an assistant and the job requirements are, uh, interesting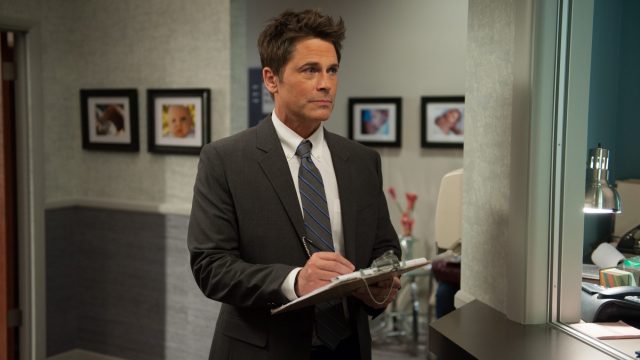 Now, this is a job posting that you might want to read very closely because you'd *literally* be the personal assistant to an attractive, funny actor — but you'd also have to make sure their jacuzzi is turned on and ready for their arrival. Who is this celeb? None other than Rob Lowe of The West Wing and Parks & Recreation fame. And he doesn't like to be without his coffee!! But honestly, who does?
Pre-coffee Rob:
Here's Rob once he's caffeinated: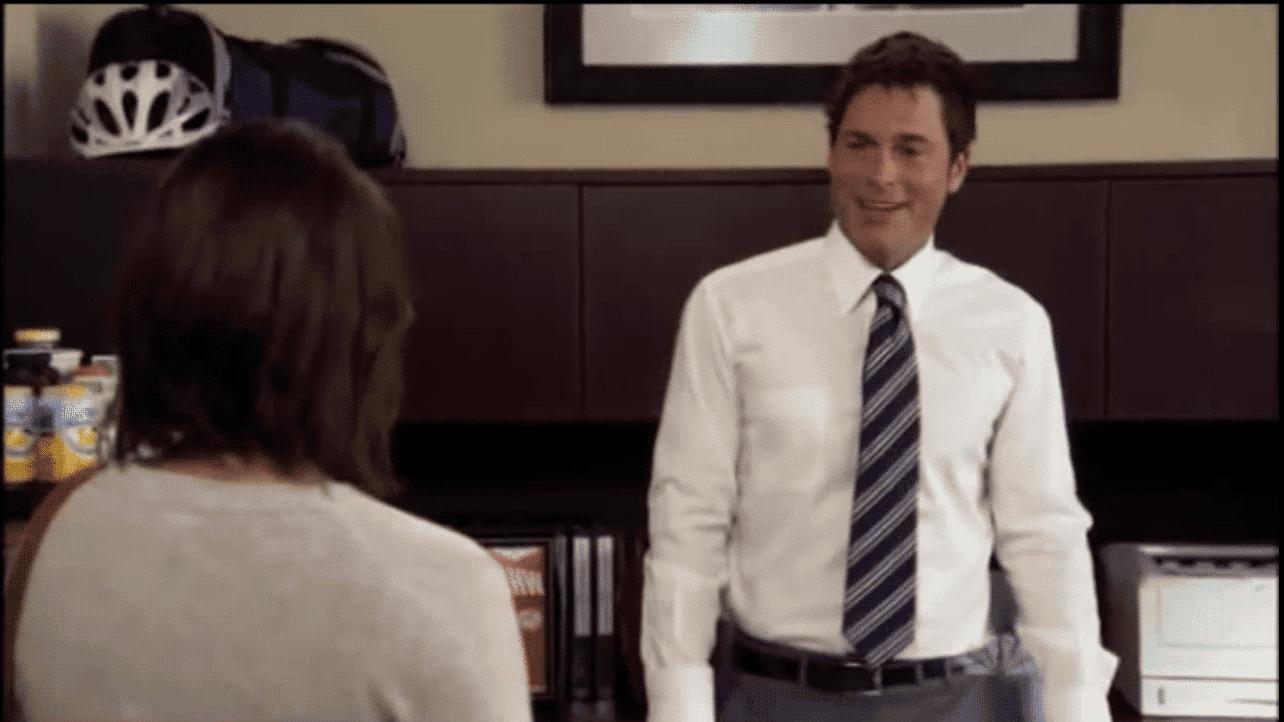 TMZ reported on this personal assistant posting and says they have a source that confirms it's for Rob Lowe. So what exactly does the posting require? Here are a few of the unusual requests listed in the posting:
"Never assume anything." OKAY. Anything? That's…vague.
"Schedule haircuts every episode for the CLIENT." Seems totally reasonable. Rob Lowe always has nice hair.
"Make sure you let Estate staff know if the CLIENT wants a Jacuzzi turned on or a massage ordered for his arrival." Again, totally reasonable. Who doesn't what a massaged ordered for their arrival?!
"Able to lift up to 25 pounds as required to support THE CLIENT." Okay, so this is interesting. What will need to be lifted enough to specifically list in a job posting?
Rob's representatives told TMZ the posting wasn't for him but cheekily confirmed one aspect of the posting:
We can confirm coffee is his number one priority in life. 
Rob then stopped by Jimmy Kimmel, where he was grilled about the listing. While he didn't come right out and say that it's him…he also doesn't outright deny it, either. And he does like his jacuzzi to be ready and waiting for him. false
AMEN. Ready to apply? The job does come with a salary of $70,000 plus benefits so don't write off the opportunity. This may or not actually be a job that Rob Lowe is offering but it's pretty fun to dream of a life filled with bringing Rob Lowe coffee and making sure his beautiful hair is cut properly. And who doesn't need the exercise of lifting 25 pounds of…something.