We actually really love Rob Kardashian's line of Christmas socks for Arthur George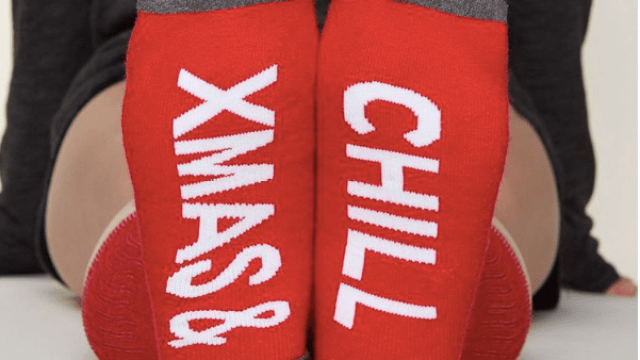 If you're into the world of fashion, you probably would have noticed the interest now in socks. Before we had people saving up and spending on unique sneakers, but socks are the new sneakers and Rob Kardashian, who has his own sock line, just released some Christmas socks and they're pretty perfect.
The 29-year-old Keeping Up With the Kardashians and Rob & Chyna star first launched his clothing line, Arthur George, several years ago and his newest release of Christmas socks shows he's totally on trend and we love it.
"It's something that we've been planning to do for a long time, Kardashian said of his clothing line launch with his friend Nick during an episode of Rob & Chyna.
And, while there were some who questioned why he was launching a clothing line, including his own fiancé, Blac Chyna, we can admit we actually really love these socks.
"We've got your feet (and your stockings) covered this Christmas, the brand Instagram account reads with a snap of their collection. "AG Christmas socks are launching Black Friday!!
The fun and playful messages are written on the soles of the socks so your friends and family can read a cute message when you finally get the chance to put your feet up.
The whole sock line is available now and according to the company Instagram account, the Arthur George whole site is offering 20% off for Black Friday if you use Use code AGBLACKFRIDAY at checkout.