Rob Kardashian thinks that baby Dream was born with a Kris Jenner haircut, and LOL forever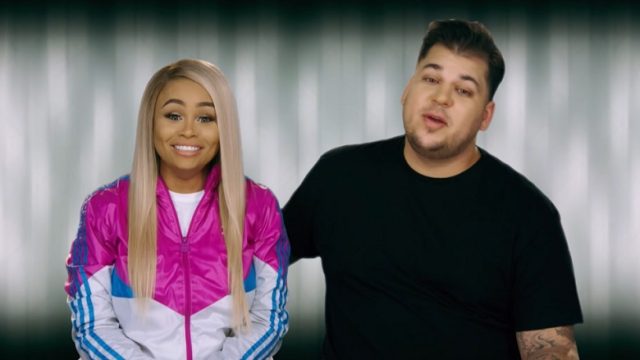 Having a baby is beautiful, strange, awkward, and monumental — all wrapped into one. When you're birthing a Kardashian, more feeling surely develop. So, having a sense of humor about welcoming a tiny new star is a good thing. For example, when Rob Kardashian compared baby Dream to Kris Jenner — at least in the haircut department — we thought that was pretty hilarious.
Fans of the famous family got to learn a bit more about Rob and Blac Chyna's tumultuous (yet sweet) relationship on Rob & Chyna, which aired on E! Throughout the show, a very pregnant Chyna prepared for her brand new arrival, and Rob learned how to change a diaper or two.
https://www.youtube.com/watch?v=kivWrRWj70E?feature=oembed
The first photos of baby Dream were released shortly after birth, and as expected, she's absolutely beautiful. And while baby hair often doesn't last long (that's right, mothers-to-be — it often rubs off) Dream's initial haircut reminded Rob of someone very important to him. https://www.youtube.com/watch?v=
"Look at your Kris Jenner haircut," Rob lovingly coos.
Oh, Rob.
Based solely on what we're already seeing on social media, we think that Rob is going to be an absolutely incredible father.
https://www.instagram.com/p/BMplrFTgaOF
While Dream is probably a bit young to have her own reality show, we're sure to see more of her on Keeping Up With The Kardashians, if not Rob & Chyna Season 2 — while enough people tuned in to see the pair navigate around their new roles, a second season hasn't officially been announced yet. Fingers crossed, since we would just love to see them taking care of their precious little newborn.