Rob Kardashian and Blac Chyna shared photos of baby Dream on New Year's Eve and they're absolutely precious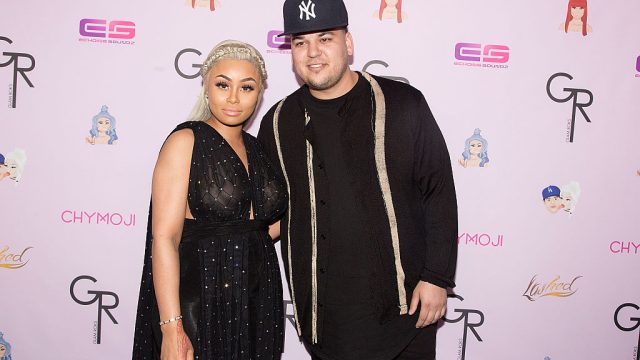 The last couple of months have been an emotional whirlwind for Rob Kardashian and Blac Chyna. But judging by the sweet New Year's Eve photos the couple shared on Instagram, they appear to be off to a loving, drama-free start for 2017, which is a far departure from how they ended last year.
The couple welcomed their beautiful baby girl Dream in November, then had a nasty public breakup and makeup in December, which was followed by Kardashian recently being rushed to the hospital reportedly due to "stress eating," which "triggered diabetes issues."
That was an awful lot of ups and downs to endure in such a short period of time, but we're glad to see that they're back on track and apparently feeling the love.
https://www.instagram.com/p/BOtq6sSgbbc
Now let's get into what you really came here to see: more adorable photos of baby Dream, so let the cooing commence.
D'aww. How precious is she?
https://www.instagram.com/p/BOrJMNUggWP
Here's baby Dream chillin' like a seasoned Daddy's girl.
https://www.instagram.com/p/BOq_UTrgL-Z
She might have Kris Jenner's hair, but Dream is her dad's mini-me:
https://www.instagram.com/p/BOu9OFqAOSf
It literally just keeps getting cuter…
Meanwhile, King Cairo is still recovering from an apple juice hangover.
https://www.instagram.com/p/BOu31LEBwsM
And Dream is ready for her closeup and a nap.
https://www.instagram.com/p/BOq9OuOgq6E
Aw. These holiday family photos are definitely heartwarming. If you how you begin your new year truly is an indicator of how you end it, we look forward to Chyna, Kardashian and fam sharing more of these lovely family moments on the 'gram because we honestly can't get enough of them.