Rob Kardashian and Blac Chyna are back on, and they posted the cutest holiday pic to prove it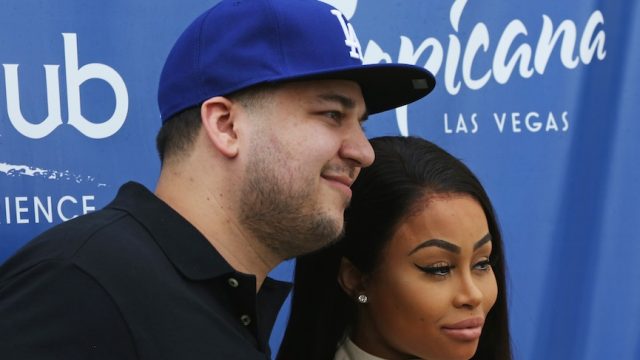 Any one following the ever-changing Rob Kardashian/Blac Chyna situation will know that Chyna reportedly moved out of their shared home with baby Dream last week. But Snapchat sleuthing seems to indicate that Rob and Chyna are back together for the holidays.
In case you DID miss it (which, as much as we love our daily dose of Kardashian news, is 100% understandable), Rob reportedly came home last week to find Chyna gone and the nursery completely cleared out.
He posted a video to Snapchat showing the empty rooms that Chyna had cleared, telling the world that his heart was "broken." Chyna then posted a lengthy response message to her Instagram account explaining to her followers why she made the decision to leave.
HOWEVER, things appear to be looking up for the couple. Take a look at their latest Snapchat: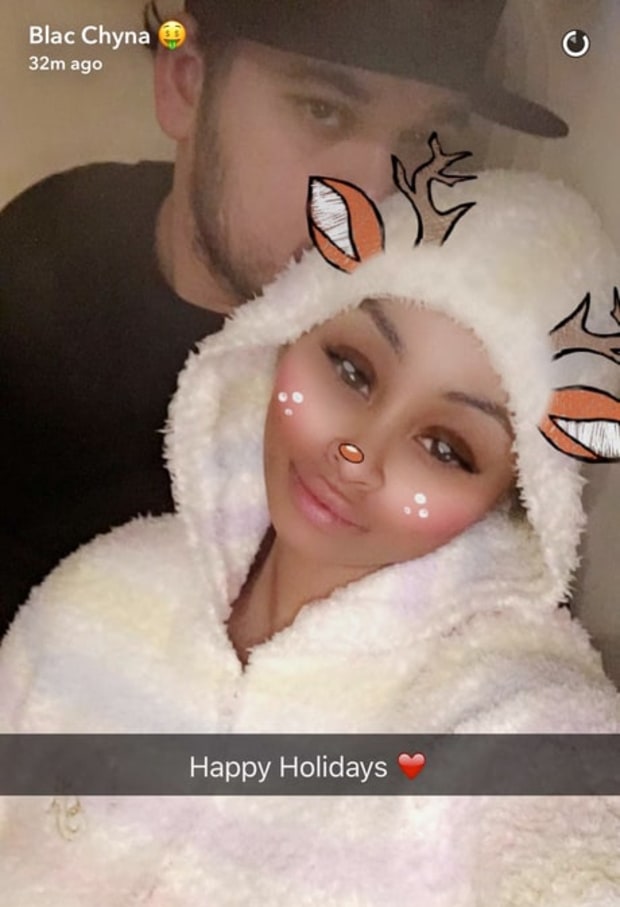 It definitely looks like the pair has reconciled — at least for now. And this genuinely makes us pretty happy, because at the end of the day Rob and Chyna have a child together. And if anything, Dream deserves a happy and stable home for the holidays (and beyond).
https://www.instagram.com/p/BNQI36_BRqk
It can be super easy to dismiss all of this as meaningless drama, but these are real people with real emotions, so we truly hope that Rob and Chyna are able to work out their differences and co-parent Dream in a functional and healthy way — whether they stay together romantically or not!
H/T Us Weekly