"Riverdale's" Betty Cooper was apparently almost played by *another* actress on the show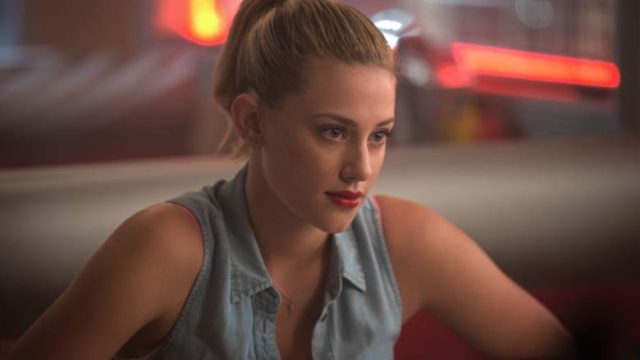 If there's one thing we can probably all agree on, it's that Riverdale was one of our favorite new shows of the 2016/2017 television season. Sure, we were suspicious at first, but the noir teen melodrama won us over within literally minutes. HOWEVER, we just learned that Riverdale's Betty was almost played by a different actress…and can you even imagine?! Lili Reinhart is Betty Cooper as far as we're concerned.
And interestingly enough, the actress who almost got the part was none other than Madelaine Petsch…aka, Cheryl Blossom!
We know, we know…both Reinhart and Petsch seem 100% perfect for their respective roles, so how was this ever even a possibility?
According to Petsch, it went down like this:
"I initially auditioned for Legends of Tomorrow, and I then got called in the same day for a producer session for that guest [role]," Petsch said in a Q&A video on her YouTube channel. "From there, I came in three days later for producers for Betty."
However, the actress says she thinks the show's producers knew almost right away that they wanted her for Cheryl instead, and she was called in again several months later when the Cheryl auditions were taking place.
We're honestly incredibly glad things worked out the way they did. Because we can't envision anyone delivering those Riverdale zingers quite as well as Petsch, and we can't imagine anyone but Reinhart playing our beloved Betty (and, um, because…Bughead!).
Here's the full Q&A video here if you want to watch Madeline answer a ton of other interesting questions about the show.
https://www.youtube.com/watch?v=MCGQMBuUxnk?start=65&feature=oembed
Riverdale Season 2 premieres on October 11th, and we can't freaking wait.