"Riverdale's" Shannon Purser opened up about coming out in a series of tweets, revealing she used to pray "to be changed"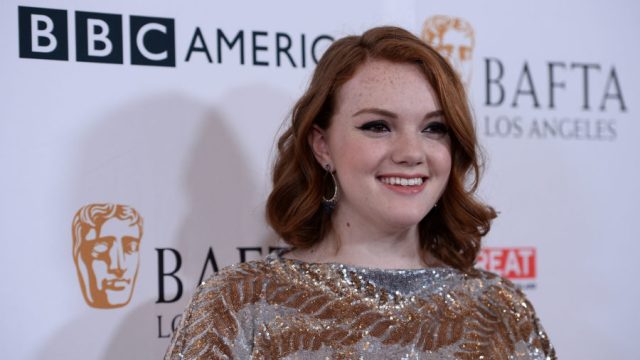 We admire any celebrity who uses their platform to open up a dialogue about important issues. And Riverdale star Shannon Purser just  shared an inspiring message for LGBTQ people of faith on National Coming Out Day.
The actress, best known for her role as Barb on Stranger Things and Ethel on Riverdale, remains one of our favorite voices on social media because she speaks up about difficult topics, whether it's to send a powerful message about rape culture or shto are how she's learning to love her body. And we applauded her in April when she came out as bisexual and opened up about the anxiety related to her sexuality.
Now she's discussing the role that religion played in her coming out process, and we are listening.
false false
Purser explained that coming out to herself was "one of the hardest parts" of her journey, revealing that she prayed to "be changed" because it was hard to accept herself, and our hearts are breaking that she felt she needed to be changed in any way. She also explained that it is absolutely possible to be religious and a member of the LGBTQ+ community, saying, "Wherever you are in the journey, you are worthy of respect and love." false false
We commend Purser for being so open and honest about her experiences, because while coming out can be difficult no matter what the scenario, many people of faith experience an added layers of complication and confusion. Her words are a wonderful reminder to LGBTQ+ people that they are not alone in their feelings and that they deserve to be loved and accepted no matter what.