"Riverdale" makes Betty and Veronica's friendship the heart of the show — and it's a total must-watch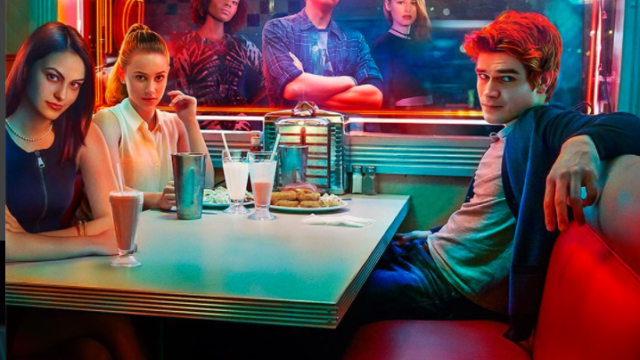 Let's get this out of the way — Riverdale, The CW's highly-buzzed twist on Archie Comics, isn't perfect straight off the bat. The Twin Peaks-esque murder storyline is really dark, there's a statutory rape plot that is initially framed romantically then swept under the rug without much thought, and the adult characters, at least in the beginning, fail to be as interesting as their teenage children.
That being said — Riverdale is absolutely our favorite new show of 2017. And the best part is not Archie himself (Kiwi cutie K.J. Apa), Jughead Jones (child stardom survivor Cole Sprouse), or even Barb from Stranger Things (Shannon Purser) playing Ethel Muggs, but the fact that the show is a total love story … not between Archie and one of his typically lovelorn ladies, but between Betty and Veronica, a feminist teenage dream team this genre had, until now, sadly been lacking.
Ever since the Archie Comics debuted in the early '40s, countless American girls have been asked "are you a Betty or a Veronica?" — and our answers, of course, are almost always related to our hair color more than anything else, with an understanding that the blonde girl is wholesome and sweet and the brunette a fashionable vixen. Literally, there is not much else to the Betty and Veronica archetypes. These on-the-page characters are often "friends," sure, but any camaraderie they share is overshadowed by their rivalry for the affections of Archie, who almost never really deserves the rapturous adoration he is given. (Football, schmootball.)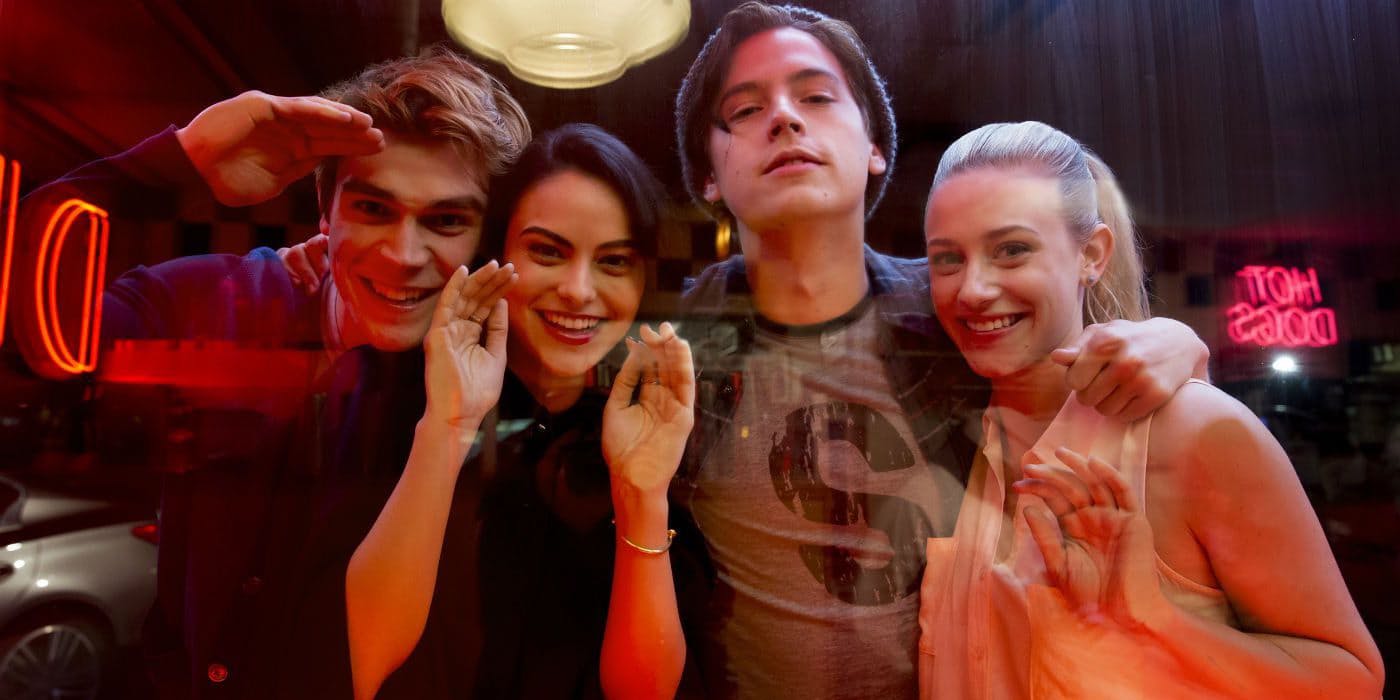 The show acknowledges this in the pilot — when we're first introduced to Betty (Lili Reinhart, thus far the beating heart of the show) she is mooning over Archie with her openly gay sidekick Kevin Keller — but the remaining three episodes given to the press for review make it clear that the Betty-Veronica-Archie love triangle will not be the focus of Riverdale.
Instead, the two smart, strong, and capable young women at the show's center are arguably more attracted to each other as intellectual equals than they are to the walking All-American Boy trope that is Archie. Betty has liked him since childhood, sure, and Veronica (Camila Mendes) acknowledges that he's a mega-hottie, but neither are about to let their feelings about him ruin their chances at an exciting, enriching new friendship. (His affair with Miss Grundy, which is understandably appalling to everyone but Archie, probably helps.)
In fact, almost all of the show's first four episodes feature Betty and Veronica teaming up to take down small town girl world evil in some form or another, while Archie deals with his forbidden romance and budding music career (Jughead exists on the periphery for the time being, which is a very odd choice and arguable waste of Sprouse).
From a maniacal cheerleading bully (Madelaine Petsch's pitch-perfect Cheryl Blossom) to slut-shaming boys who use social media as a weapon to Betty's own terrifying mother, there's nothing these two can't conquer when they have each other's backs. It's a terrific way to jumpstart a teen series in our post Kelly vs. Brenda, Serena vs. Blair, Lyla vs. Tyra world, and promises far meatier dramatic material than what we see from other teen shows — ones that still haven't realized that teen girls are capable of not being terrible to each other.
Indeed, the writers of Riverdale do a pretty fantastic job overall of sucking viewers in with some standard teen drama fare (although, in our post-Pretty Little Liars world, there is always going to be a dead body, too) like homecoming dance heartbreak, unrequited crushes, and cheerleading tryouts, but through Betty and Veronica (as well as Ashleigh Murray's intersectional feminist Josie McCoy, a peripheral player thus far who is one of the show's few characters of color) it also proves that teen shows can be soapy, silly, and fun, but also have a conscience, and a commitment to writing nuanced, realistic female characters who actually like each other.
https://www.instagram.com/p/BIN7P-9BmKR
Riverdale, growing pains aside, is shaping up to be the first can't-miss of the year — and it's pretty much all thanks to Betty and Veronica.