"Riverdale" cast members shared pics of K.J. Apa after his car crash, and we're so glad he's okay
Phew — all is well in Riverdale again. Because Riverdale cast members are sharing pics of K.J. Apa after his recent car crash, helping to ease our minds after he fell asleep at the wheel while driving home from set. And if a picture is worth a thousand words, then several Instagram story snapshots are enough to prove that Archie Andrews is a-okay.
Cole Sprouse, who plays Jughead on the show, posted one particularly pensive shot of Apa, his brows arched and his (albeit extremely handsome) mean-mug on in full force. With a fierce smolder like that, the guy's got to be feeling just fine. (Also note, he's stolen Jughead's beanie.)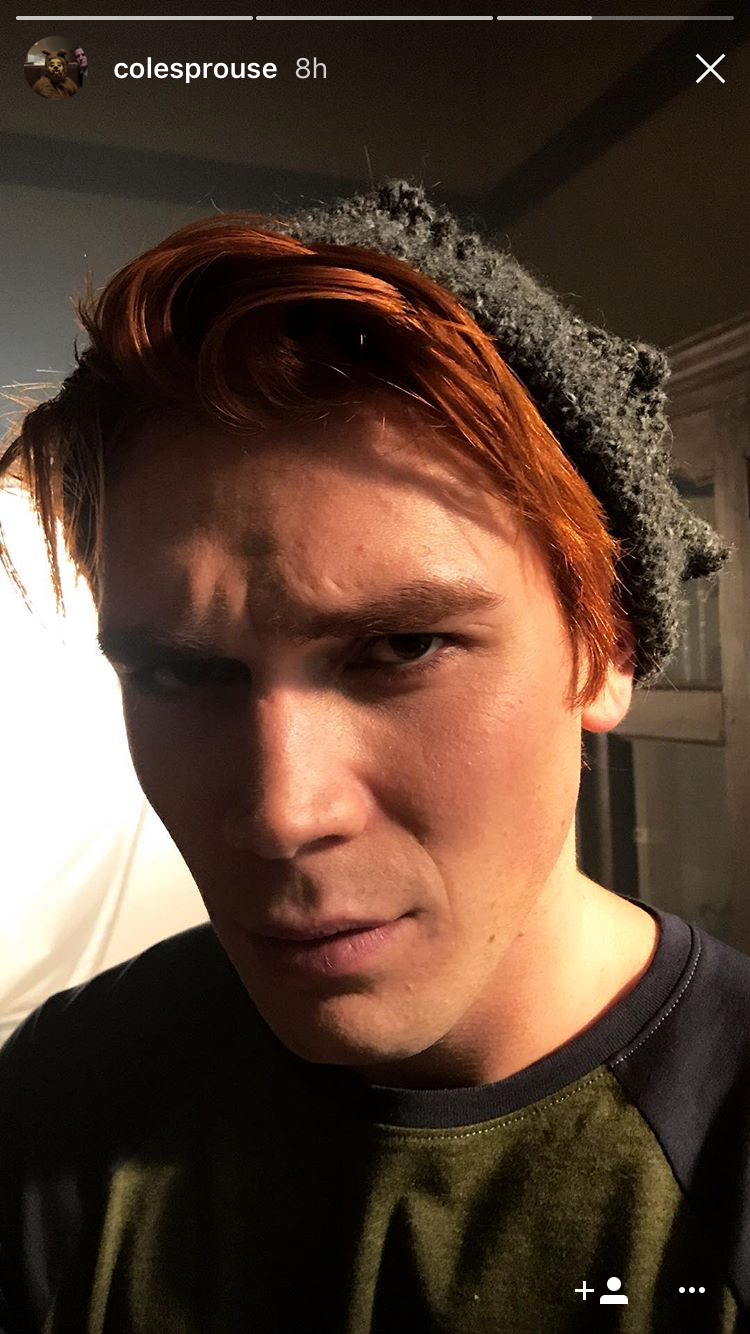 Camila Mendes, aka Veronica Lodge, also shared a funny Snapshot of Apa taking a quick break while sprawled out on concrete. As one does.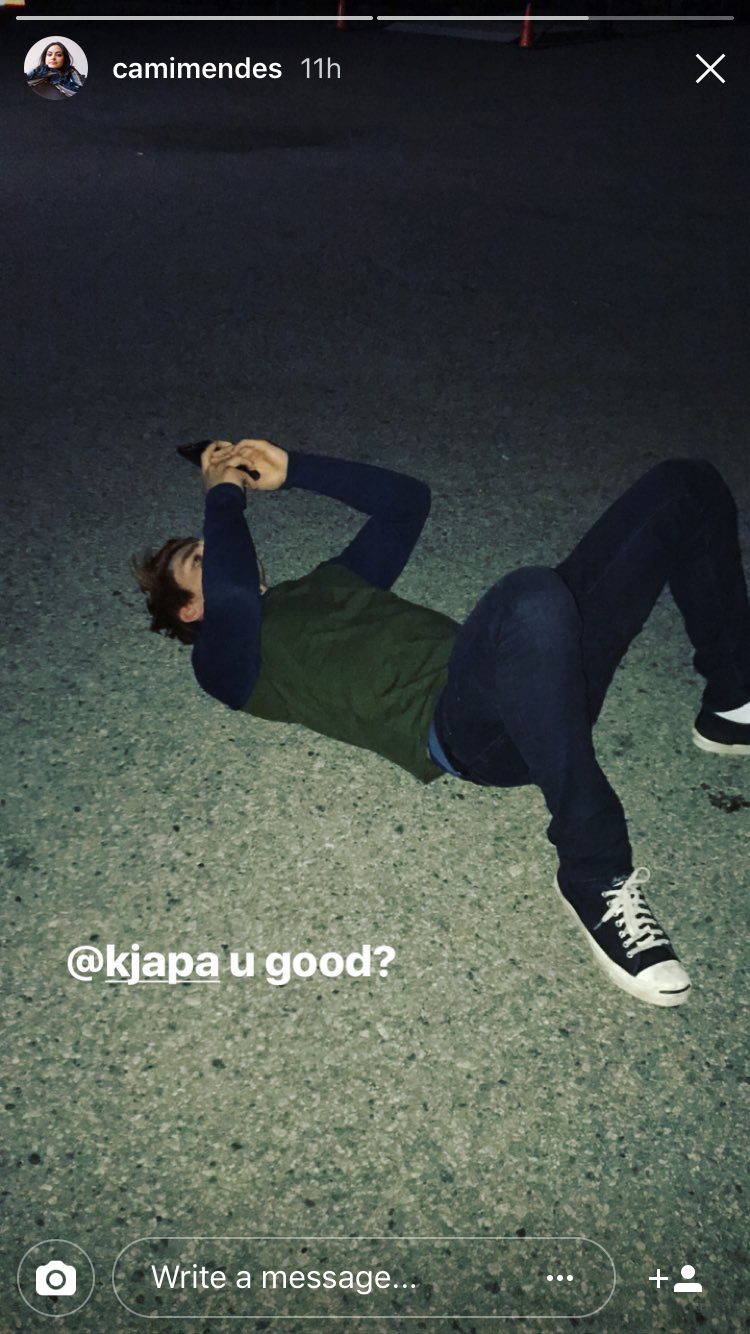 Apa himself posted a cute Instagram story of castmate Martin Cummins, who plays Sheriff Keller, before shooting a scene.
If he's back on the 'gram, then K.J. *must* be back at 100 percent. Cue the sighs of relief!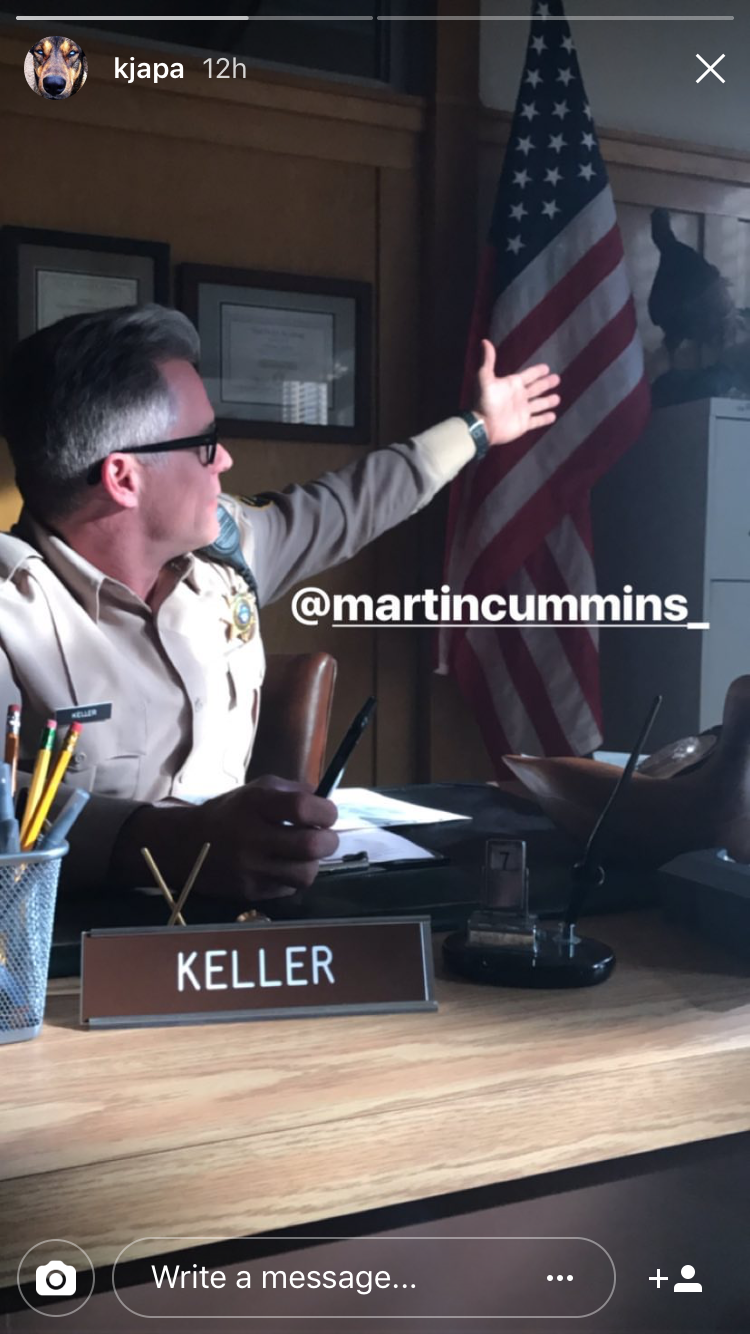 Reports that Apa fell asleep at the wheel while driving home after a rigorous 16-hour work day raised alarm about the safety of Riverdale's set. According to The Hollywood Reporter, Apa totaled his car after striking a light pole. Since then, a wave of criticism sparked a SAG-AFTRA-led investigation into the safety of the set of the Warner Bros.-produced show.
Warner Bros. has responded to criticism and concern, releasing the following statement to UsMagazine.com on Thursday, September 21st:
"First and foremost, we are extremely grateful that KJ Apa was uninjured during his recent accident. Secondarily, we want to specifically address the characterization that conditions on the set of Riverdale are of concern. We have a large cast of series regulars, and our actors do not work every day. On the day of the accident, KJ worked 14.2 hours. The previous day he worked 2.5 hours, and the day before that he worked 7.7 hours," the statement detailed.
"KJ has repeatedly been informed about making production aware if he is tired or feels unsafe, and if so, either a ride or hotel room will be provided for him. The accident occurred last Thursday. Additionally, it is untrue that KJ was taken to the hospital. He was treated by first responders on the scene and released by them. We also sent a doctor to his home later that same day for a follow-up to confirm his well-being."
All things aside, we're just happy that K.J. Apa is unharmed post-accident, and that Riverdale returns to us on October 11th.