Patrick Starrr transformed Riverdale's Madelaine Petsch into Ariel from The Little Mermaid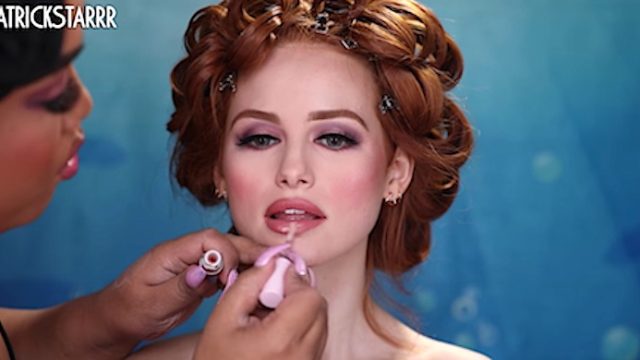 Beauty lovers have always been obsessed with transformative makeovers. Since Kevyn Aucoin's iconic book Making Faces hit the scene in 1997, the obsession with making over celebs to look like fictional characters or Old Hollywood stars has only grown. Never has a makeover felt more like a match made in heaven than when Patrick Starrr transformed Madelaine Petsch into Ariel from The Little Mermaid.
Patrick Starrr is famous for transforming stars like Kim Kardashian and himself into a fanciful cast of characters using his incredible makeup skills. He has the ability to truly capture the spirit of the characters he comes up with, making him an absolute delight to watch. We can see how fun it was for Patrick to get his hands on Riverdale actress Madelaine Petsch and work his magic on her.
Given that Madelaine already has red hair, Ariel from The Little Mermaid seems like a no-brainer, but that doesn't mean this was an easy look to recreate! Patrick went above and beyond to transform her into the iconic Disney princess. And since Halloween will be here before you know it, you better take notes if you want to recreate this magical look. We sure did!
Patrick Starrr and Madelaine Petsch are a dream team when it comes to recreating Ariel from The Little Mermaid, don't you think?
Doesn't she look gorgeous?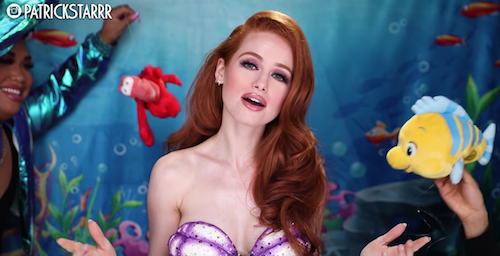 It's all about making those princess eyes pop, and Patrick did that perfectly. He even used products from his new MAC x Patrick Starrr makeup collaboration.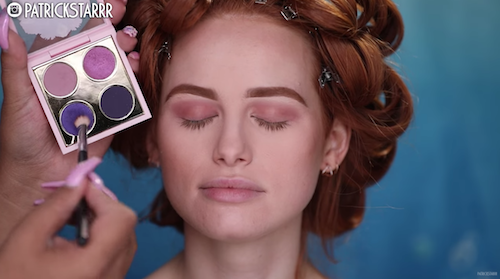 Not a detail was left to chance. Madelaine's eyebrows are bold and the perfect red shade to compliment her hair.
And can we talk about those gorgeous lips? 
They came courtesy of a soft, muted red lip and some lip gloss for shine.
Check out the YouTube video of the transformation below.
https://www.youtube.com/watch?v=UwK_eaL7x-c?start=1&feature=oembed
It's perfection.
We can't wait to see who Patrick Starrr gets his hands on next, because you know it's gonna be good.