"Riverdale's" Lili Reinhart had a wardrobe mishap, and we've all been there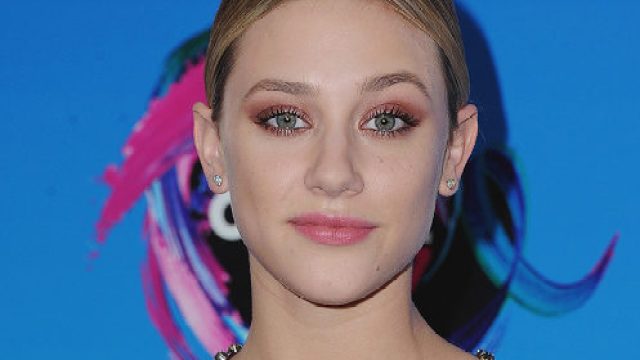 Lili Reinhart is not afraid of a progressive red carpet look. While her onscreen alter ego, Riverdale's one and only Betty Cooper, may be more a fan of classic pin-up looks, the 20-year-old actress isn't shy when it comes to sheer sheaths and whoa-worthy ensembles. Which is why it's almost impossible to believe that Reinhart's darkly glam Teen Choice Awards look Sunday night was — gasp — plagued by a major wardrobe malfunction.
Don't believe it? Neither did we…until Reinhart fessed up to wardrobe faux pas herself.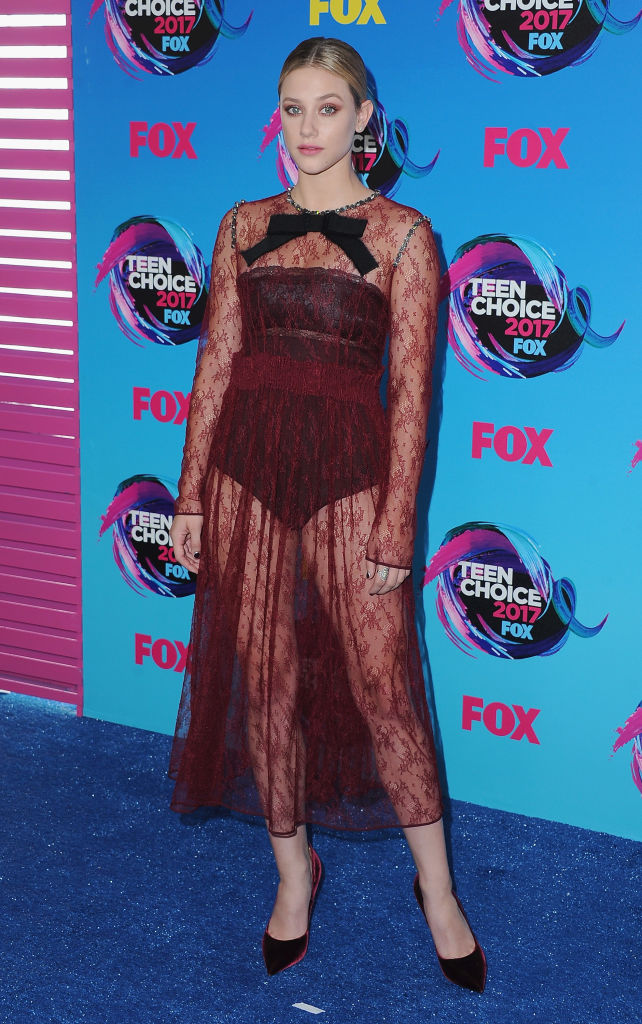 "I wanted to try something different, but unfortunately the waistband of my dress broke 10 minutes before I was supposed to leave for the red carpet," Lili dished of her look, to PeopleStyle on Facebook Live. "So I'm actually really upset because it didn't look the way that it was intended to. I know how much better it could've looked and I'm like ugh!"
Now hold on just a second there, Lili — while the oxblood lace N°21 sheath may not have looked the way it was intended, we were obviously none the wiser. In short, the sexy Victorian dress with its jeweled detailing, oversized bow, and sexy bodysuit looked nothing short of stellar.
And while the dress may not have been "perfect," it seems Reinhart's BFF was the one who prevented any noticeable wardrobe malfunction from occurring.
"One of my best friends was with me and she was like sewing me in," Reinhart explained. "She was like my rock star."
Now that, folks, is a true bestie. And clearly, Lili wasn't all too traumatized by the near red carpet mishap, even taking to Twitter to joke about the incident.
Fortunately for the actress, the night ended in triumph as she took home two surfboard awards for Choice Breakout TV Star and Choice Drama TV Show. And of course, for having survived her first wardrobe malfunction, we give her the (unofficial) award for best sport of the night.