This "Riverdale"-inspired lipstick set is under $10, so go ahead and channel your inner Betty, Veronica, or Cheryl
Get your lip gloss poppin' with this Riverdale-inspired lipstick set that's currently on sale for less than $10. When it comes to Riverdale merch, Hot Topic is the plug. Jughead's beanie? Check. B&V bestie necklaces? Got it. Archie's hoodie? Good to go.
The latest offering from the beloved mall establishment is a lip collection inspired by the female characters on the hit CW show. Whether you're a Josie, Cheryl, Veronica, or Betty, you can rock a gorgeous lipstick inspired by the lovely leading ladies of Riverdale. The set includes three lip creams and a lip gloss.
The Perfectly Pink gloss is a tribute to Betty Cooper, as played by Lili Reinhart. Josephine "Josie" McCoy (played by Ashleigh Murray) inspired a dusty rose cream called Pussy Cats, named after her band. Manhattan Princess is a burgundy lip that is totally Veronica Lodge (played by Camila Mendes), and the cherry red shade, Blossom Pride, is perfect for Cheryl Blossom (played by Madelaine Petsch.)
Each tube is topped with the Riverdale High School colors. The set usually goes for $12.90 but it's on sale right now for just $9.03. The product is vegan, cruelty-free, and exclusively available at Hot Topic.
Riverdale Lip Cream Collection, $9.03 (original price $12.90)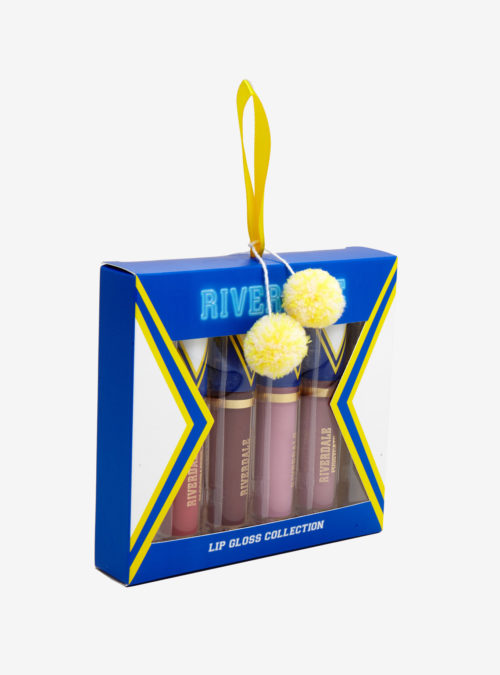 Buy the set for yourself or divvy it up among your best gals.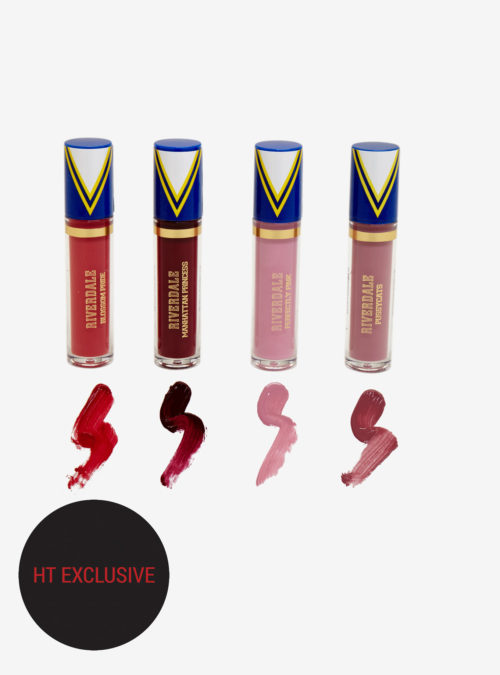 Swatched for your approval.
Hot Topic has every Riverdale-themed item you could possibly need.
Make the squad.
Pair your lippie with the Riverdale Vixens cheerleading practice uniform.
Heart-eyes:
You and your boo can look like Bughead.
Meow!
Buy the Riverdale Lip Cream Collection, $9.03 (original price $12.90), exclusively at Hot Topic stores and online at HotTopic.com.