Things aren't looking too good for Bughead in "Riverdale" Season 2 — and Archie might be a reason why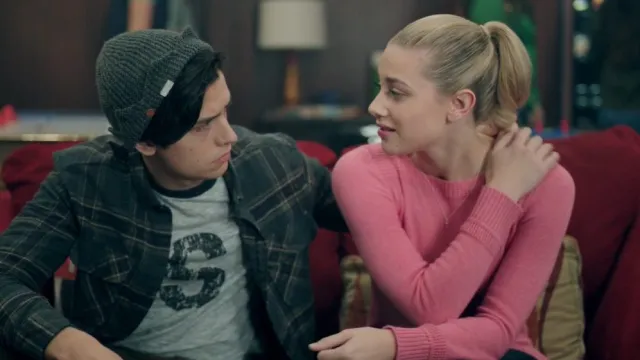 It looks like things are about to get even more dramatic for the Riverdale crew — and in this case, we're talking Bughead. The series' executive producer Roberto Aguirre-Sacasa opened up to TVLine about Riverdale's upcoming twists and turns (the show returns October 11th!), which include a whole lot of relationship hiccups and love triangles.
Basically, Jughead is seeing a lot less of Betty now that he's transferred over to Southside High, which is causing problems between the two.
"Even though they're still in the same town…there are issues of long distance. Even not being in the same school and not seeing someone daily, that makes a difference. Aguirre-Sacasa explained. "[The two will] struggle to keep their relationship growing and deepening and intact, even as circumstances seem to be forcing them apart.
Trouble might also be heading their way via new character Toni Topaz.
Plus, doesn't help that a certain red-haired next door neighbor of Betty's might be catching some feels.
"For a long time, Archie was what Betty wanted. And I don't think it's like a switch being flipped, that that just changes, Aguirre-Sacasa added. "Now that he's a little bit older, a little bit wiser, is he like, 'Wow, I let this really good thing get away? And is it too late?'
Interesting. And what about Veronica, whom Archie had kind of started something with at the end of last season?
The show's executive producer explained that while Archie and Veronica are "pretty great together," ultimately, "the heart wants what it wants." So…guess that means wedding bells might not be ringing for Archie and Veronica, as a certain teaser suggested? And that we might be saying goodbye to Jughead and Betty very, very soon?
Poor Jughead.
One silver lining? Cole Sprouse and Lili Reinhart, aka the real Jughead and Betty, might possibly be dating in real life. So, whatever happens to Bughead, we might just have the (potential) IRL couple to root for instead.