This "Riverdale" actor is being re-cast for Season 2, and it could mean HUGE things for "13 Reasons Why"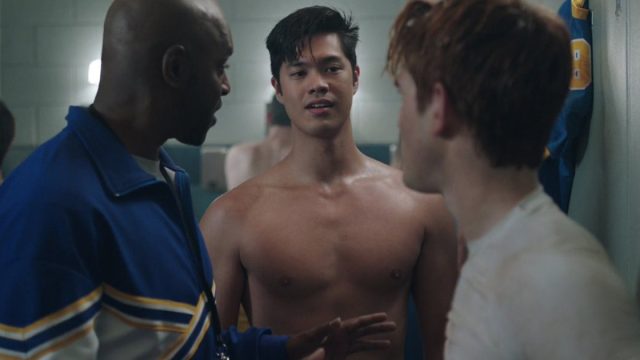 Two of our favorite shows at the moment are focused around high schoolers: 13 Reasons Why and Riverdale. It also happens that rising actor Ross Butler also starred in both Riverdale and in the first season of 13 Reasons Why. However, it seems that things might be about to change.
Butler, of course, played Zach in 13 Reasons Why, and the actor recently spoke about why he was so drawn to the role in an interview with Mashable, citing the positive and diverse portrayal of Asian Americans.
"I'm [playing] a jock, I fit in with my friend group, and I just happen to be Chinese too — and I think that is what most accurately reflects America right now," he explained. "There's so many Chinese or Asian Americans that were either born in another country like I was and raised in America, or born in America and raised in America. They're normal Americans and they just happen to have a different heritage."
https://www.instagram.com/p/BSrU2C6F3Yn
You might also recognize Ross from another teen drama, Riverdale. The actor plays Reggie on the show, one of Archie's football teammates and frenemy. The actor has appeared a few times on The CW show, and it's been pretty great to see such a new talent getting so many roles.
However, it's been revealed that Ross Butler's character of Reggie is being re-cast, and here's why.
As we know, Riverdale has been renewed for a second season (yaaasss), but it looks like Butler will no longer be starring as Reggie in the show. In fact, his character is going to be re-cast.
"We love what Ross did with the role of Reggie [this season], but because of his commitments to other projects, we couldn't use him nearly as much as we would have liked," series creator Roberto Aguirre-Sacasa said in a statement to TV Line.
"[Next season], we want more Reggie on our show — he's Archie's rival! — and because Ross is unavailable to come back to Riverdale, we're looking for a new Reggie. Those are big shoes to fill, but we're confident we can find an actor who is as funny and sexy as Ross. And of course we all wish Ross the best.
https://www.instagram.com/p/BTCX-LOFruj
So, it seems that Ross Butler has "other commitments" that are preventing him from taking a larger role in Season 2 of Riverdale.
Now, we've put on our amateur detective hats on and deduced that it could mean something HUGE for 13 Reasons Why.
Essentially, given that Butler had quite a significant role in the hit Netflix drama (hey, he did get his own tape), it seems that, if 13 Reasons Why were to come back, he'd be needed to reprise the role of Zach.
Of course, while there have been rumours that 13 Reasons… might be returning for a second season (we need answers to all those cliffhangers), there has been no concrete news. And while Butler's re-casting due to "other commitments" doesn't necessarily mean that the show is a shoo-in for a second outing on Netflix, all the evidence is pointing to that result. HOW EXCITING!
Meanwhile, we have a few more weeks left of Riverdale, and it sounds like we might FINALLY find out who is responsible for the murder of Jason Blossom.