The lasting importance of Kelly Reichardt's 1994 film "River of Grass"
The Native Americans referred to the Florida Everglades, that impressive stretch of subtropical wetlands, as the River of Grass. It's a part of the state that is beautiful in its strangeness, with alligators making home in sawgrass prairies, and manatees taking residence in the bay, and all of it reaching on for hundreds of miles. In between the animals and the soggy marshlands, humans have found areas that work for them; on the keys, among the mangroves, and in the more solid-sand areas known now as Broward and Miami-Dade counties. We've settled in with strip malls, and motels, and shell museums that dot the mile markers — and it's in this environment, sun-bleached and faded, that Kelly Reichardt sets her 1994 film, a film that takes its title from that storied Seminole reference: River of Grass.
Kelly's feature film debut is more than just a throwback curiosity for Kelly Reichardt fans or South Florida devotees. In 81 languid minutes it unfolds the story of Cozy (Lisa Bowman), a 30-ish woman who is named after her father's favorite jazz player, shaped by a mother who walked out on her, and wasting away in a meaningless marriage that includes two children and no mothering instinct. As Cozy says in voiceover, "There seems to be no telling which way a life will go." Why River of Grass is worth re-seeing decades after it's quiet premiere, (apart from the fact that a restored version is running now at IFC,) is its status as an indie film smack dab in the middle of a prolific and important moment for the genre. It's also a film by a woman, about a woman, centered around a bravely unsympathetic female anti-hero, and sketched the first lines of what would go on to be Reichardt's important cinematic career.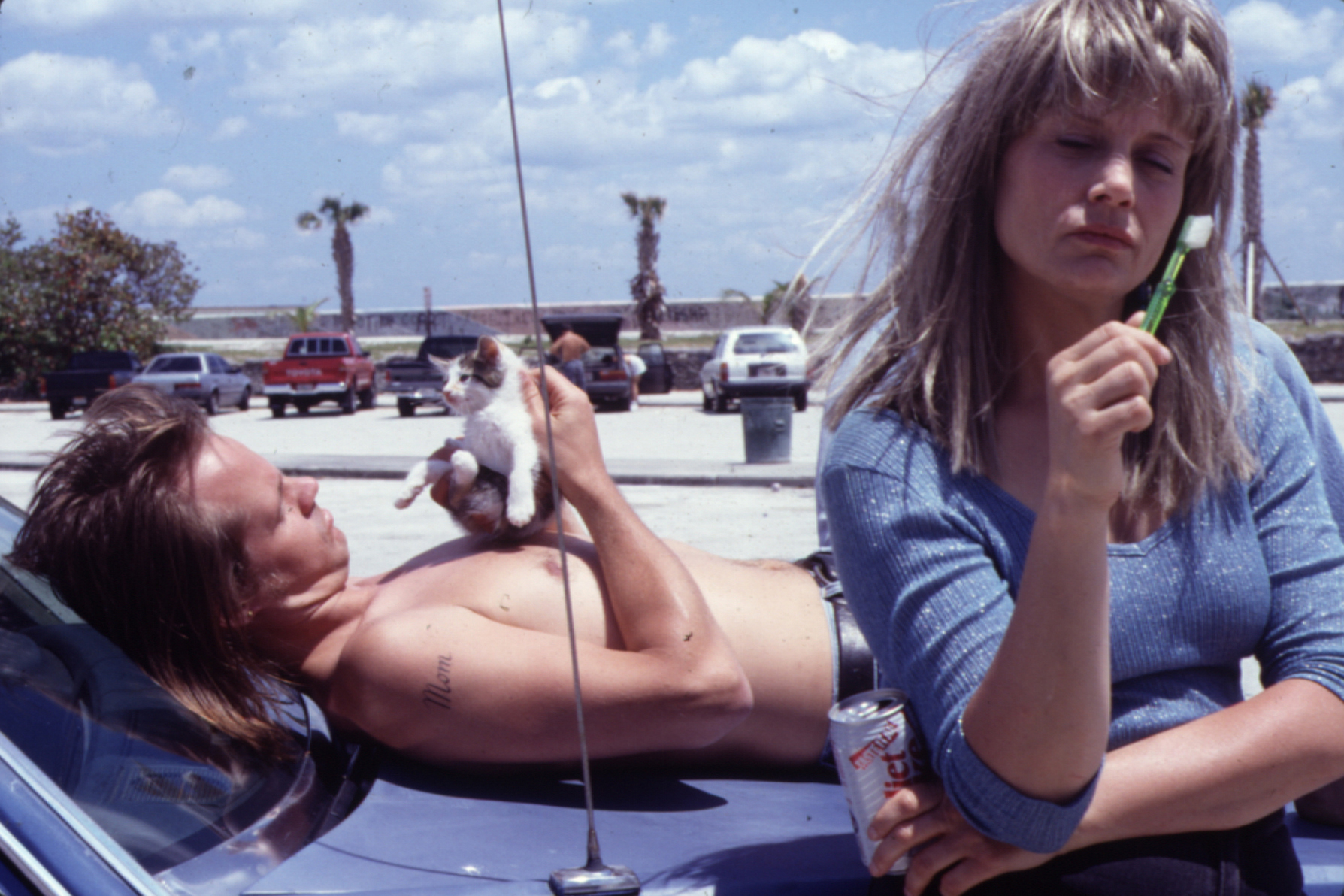 While Reichardt's later films are much sadder, much bleaker (think Michelle Williams starring as a young homeless woman in Wendy and Lucy) River of Grass marries its sadness with a dark humor. The pace of the film revolves around a missing gun, the same gun found by the wrong people, and an accidental shooting that leads to an assumed murder, and Cozy and her counterpart (a toothless young local named Lee) hitting the road for what they hope to be a Bonnie and Clyde-style life. They fail at everything though, and the beginning of the film sets up road film and crime film boxes to be checked, only to leave them noticeably blank at the conclusion.
While Thelma and Louise hit the road in 1991 in a glamorous car with glamorous sunglasses and exquisite men to meet, three years later Reichardt has her characters on the lam in a broken down vehicle, shoeless and toothless, scrounging for gas money, and unsuccessfully shooting palmetto bugs in motel rooms. "We wondered how the lone-rebel, a fixture in every road movie, could exist in the '90s when even the Burger King slogan tells you to 'Break the Rules,'" Reichardt said of the film in a Bomb Magazine interview. Cozy seems to be Reichardt's answer to that question.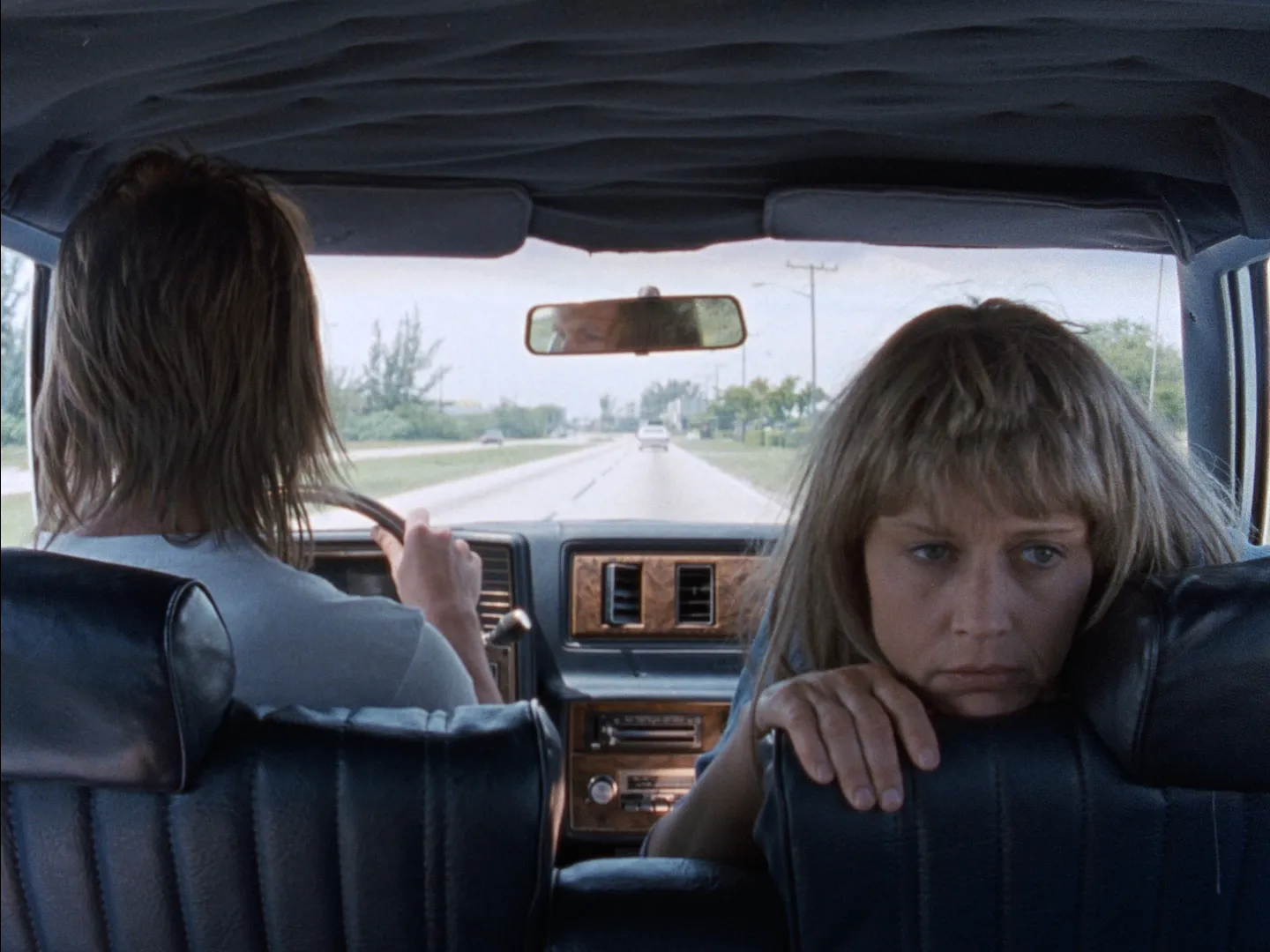 As for Cozy, there is nothing easily likable about her, short of a childlike tendency to do cartwheels in the living room. She easily walks out on her children, with nothing resembling a second thought, but otherwise feels contagiously incompetent when it comes to follow through. In the same Bomb interview Reichardt talks about how difficult it was to get a film about a character like that made, "I had written this script, lived with it and raised the money, yet I still had to go to the set each day and defend my post as director. It was the first time in my life that I was like, Oh, I get it, this is happening because I'm a female. I fought for every shot in my film, which is such a drain and something I wasn't prepared for." Twenty years later, female filmmakers are still fighting the same fight.
Reichardt also made a conscious choice for Cozy to be decidedly unglamorous. "To me, it gives the audience a break, especially if you're a woman—to see a woman in a lead role with a body and a face that you can relate to," she told Bomb.
Reichardt defines River of Grass as, "a road movie without the road, a love story without the love, and a crime story without the crime." It's also a window into what her career would become and a brave example of what female characters can be. Like the Everglades, River of Grass is a movie beautiful in its brazen strangeness. It takes a setting so easily depicted as a tropical paradise, and instead uses the whitewashed landscape of south Florida as a backdrop for dreams unrealized and perhaps never really known.
River of Grass is playing at IFC in New York City until March 17.