Rita Wilson just shared Tom Hanks' hidden talent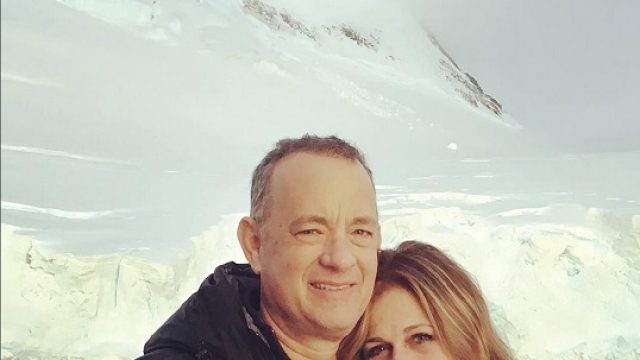 Listen, we've all gone through the trauma of unexpected grief over a celebrity break-up. Whether it was Ben Affleck and Jennifer Garner, Amy Poehler and Will Arnett, or Heidi Klum and Seal, we have all felt the pain of watching a famous couple we root for split. Yet there remains one shining example of love, and after this story, we're putting all our eggs in the basket of marital bliss that is Rita Wilson and Tom Hanks.
Why do we make this bold statement? Why do we put our hearts so casually on the line? Well, it could have to do with Rita's recent revelation of Tom's super secret power: excellent foot rubs.
Speaking to People, the actress/producer/musician admitted that foot massages are a quality she never ceases to admire. "I don't even have to ask for them…he always gives me back and foot rubs. He's just cool."
Although she may be only person to ever describe perpetually adorable Hanks as "cool," there's an important key to why this little gesture is so important to Wilson. Get out your notebooks, aspiring lovers, and jot this down. The real important part of Hank's talent? Spontaneity. "Sometimes we are just sitting on the couch talking or something like that," she explains.
See, guys? It doesn't take diamonds or bushels of flowers to show you care. Sometimes it's the little gestures that simply remind your partner that you're there, you care, and you don't mind if they haven't had a pedicure in a year, that truly keep your love alive.
Another critical part of keeping our favorite celebrity romance going is, naturally, reciprocation. People asked Rita Wilson if she returns the favor, and the Renaissance lady replied, "Of course! It's heavenly."
So here's to sitting around on the couch with your partner and giving each other reciprocal foot-rubs. We are officially Team Tom & Rita 4EVA.