Rita Ora just brought back dramatic trains with this incredible gown at the "Fifty Shades" premiere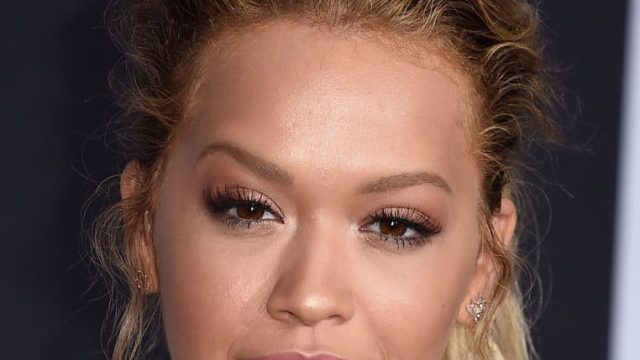 Singer and Fifty Shades Darker star Rita Ora  just brought back dramatic trains with her killer outfit at the premiere of her new movie, where she plays Christian Grey's sister Mia. She looked absolutely stunning with her dramatic high-low ruffle dress from Giambattista Valli's Spring 2017 Couture collection. Now we want a fancy dress with a train, we want it now. Seriously, we knew Rita Ora was a fashion icon, but she just can't help bringing it wherever she goes.
Check out Rita Ora's fantastic train dress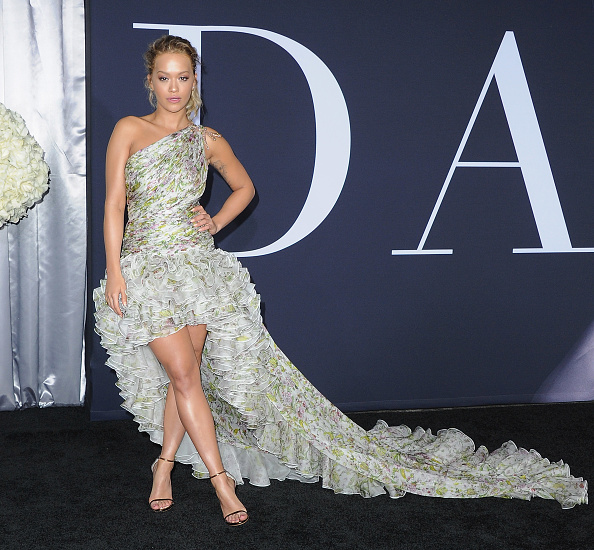 Isn't she stunning?
Rita Ora wears a train we will not forget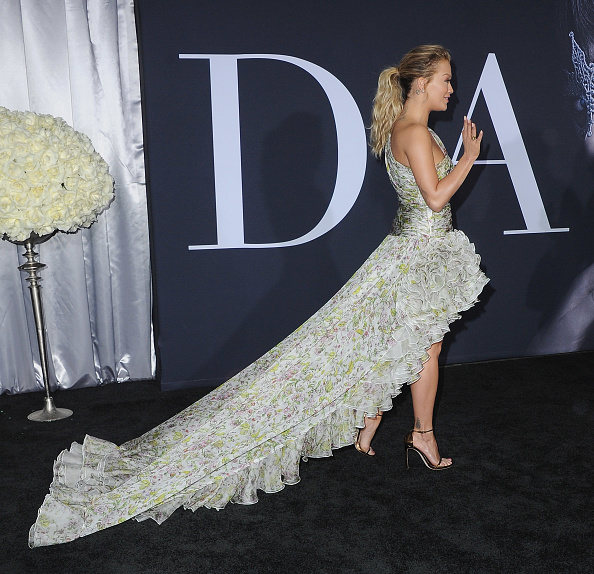 We love how she pairs the dress with simple shoes and makeup. And the tiny, impressionist floral print makes the whole thing such a beautifully delicate look. Is it spring yet?
Despite the public's obsession with Rita Ora's personal and public life, she claims she tries to keep it cool. As she told Refinery 29:
"I used to be obsessed...I would Google my name and blah, blah, blah. But see, even talking about it now makes it a topic of conversation. The gossip side doesn't affect what I do. The personal stuff of actually, like, being in a relationship is what affects me. I don't expect anybody to understand my relationships, because they're not in my position in that moment, in that relationship.
We love that she has such a head on her shoulders!