Rita Ora absolutely killed it in this crazy corset and cargo pants look we never thought could look so glam
A lot of things come to mind when you think of the word "cargo pants." British singer Rita Ora and the words "glamorous" and "red carpet look" are probably not some of them. However, we are totally serious when we say Rita Ora wore cargo pants to Z100's Jingle Ball 2016 at Madison Square Garden in NYC. And she looked so totally awesome! We never thought we'd see the day where someone successfully rocked cargo pants on the red carpet. But we're happy to say that Rita Ora fashion schooled us.
Seriously! Check out these photos!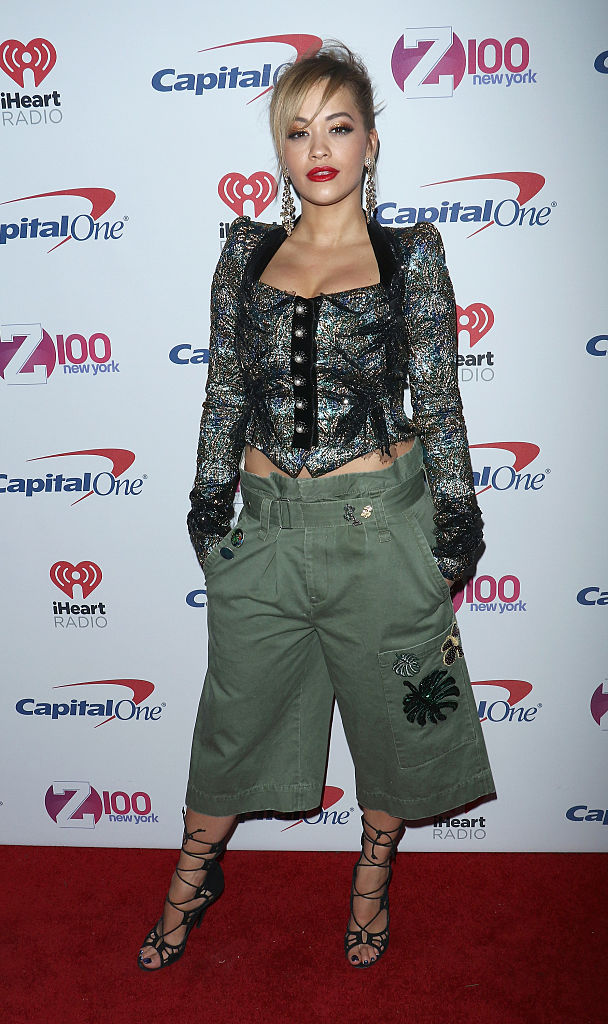 We're just loving how all these distinctive pieces come together!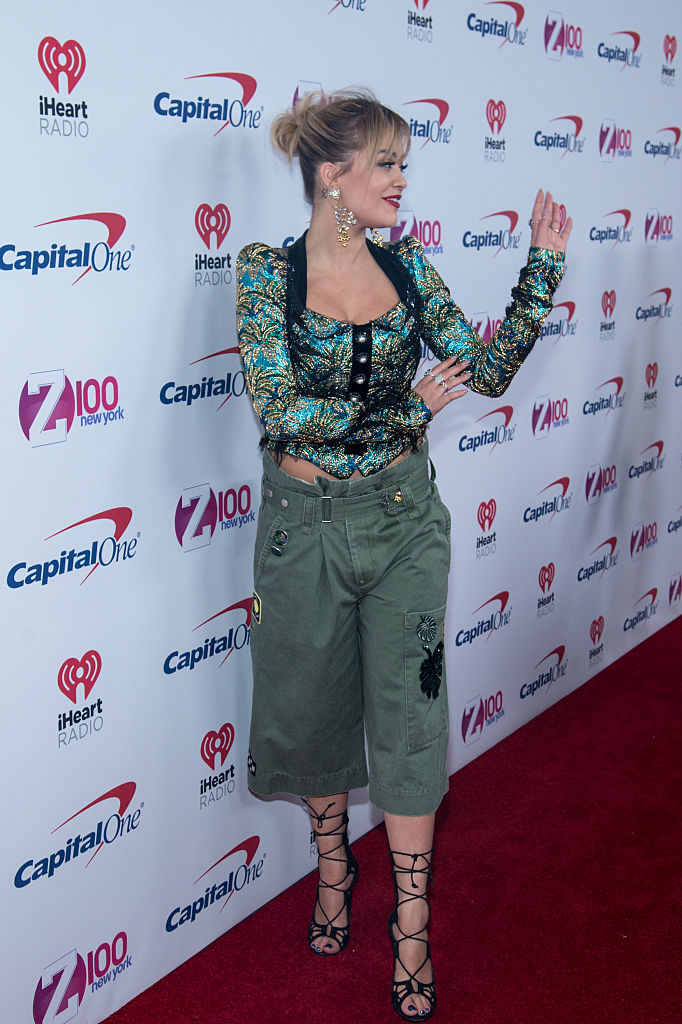 The cargo pants are totally cool. They're dark green, cropped at the calf, and look so awesome and comfy. The embroidery detail adds some extra glam.
Here's a closer photo so you can really appreciate that killer top.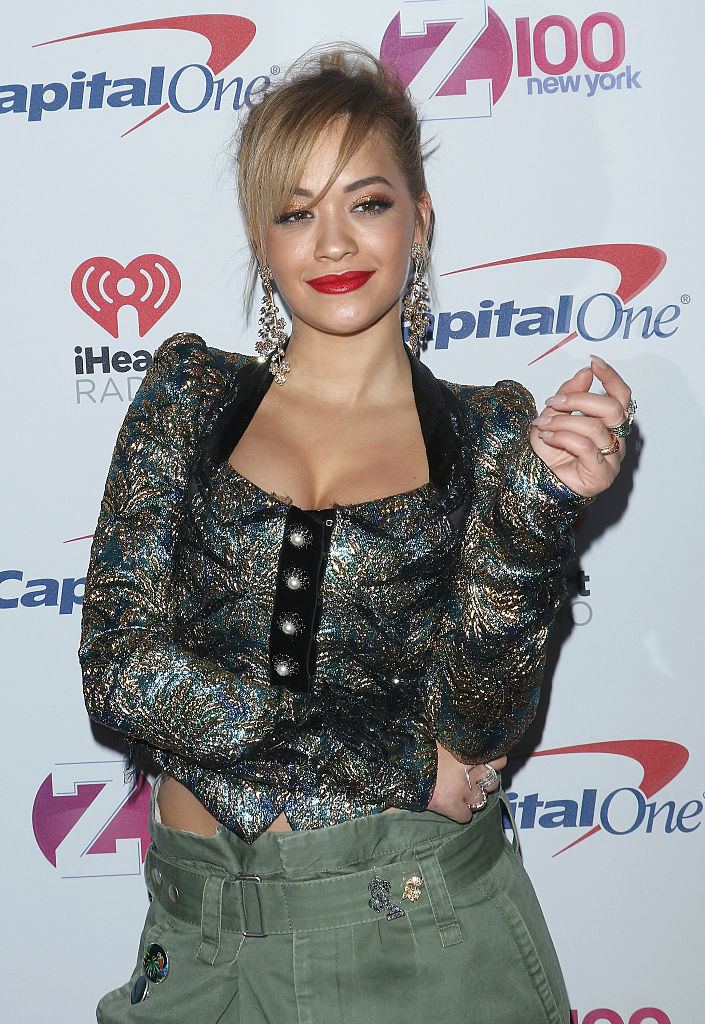 It looks totally silky and pretty. The colors are perfectly metallic and the corset detailing on the front is so cool. We also love how its close fit contrasts with the relaxed cut of the cargo pants.
Plus, Rita's strong red lipstick adds some perfectly placed glam.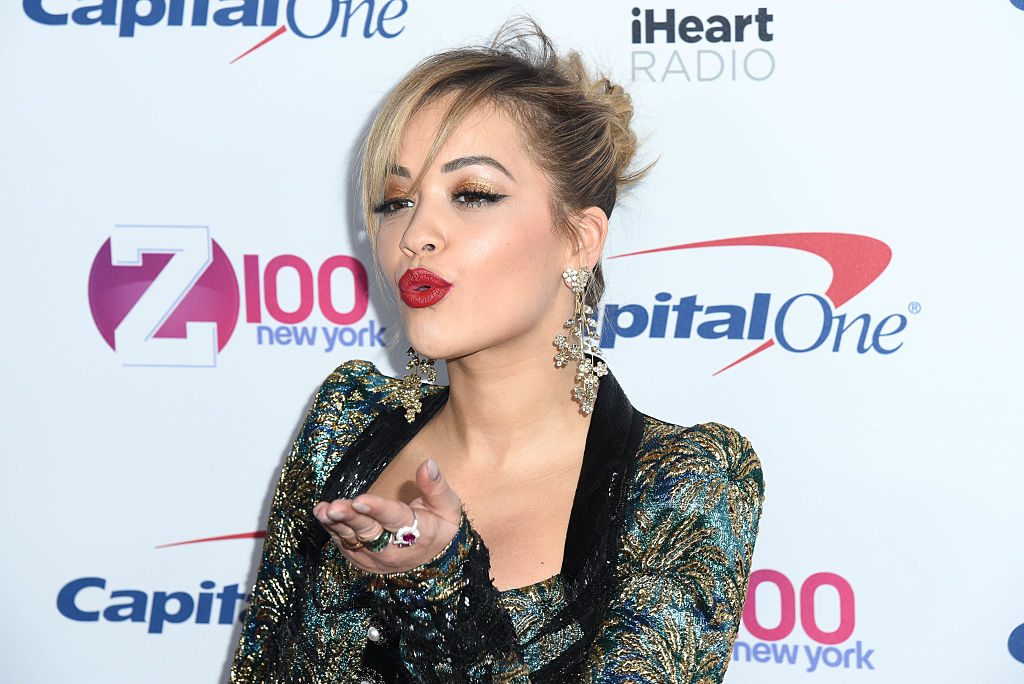 This picture totally shows off Rita's awesome black strappy gladiator heels, which totally bring the look together.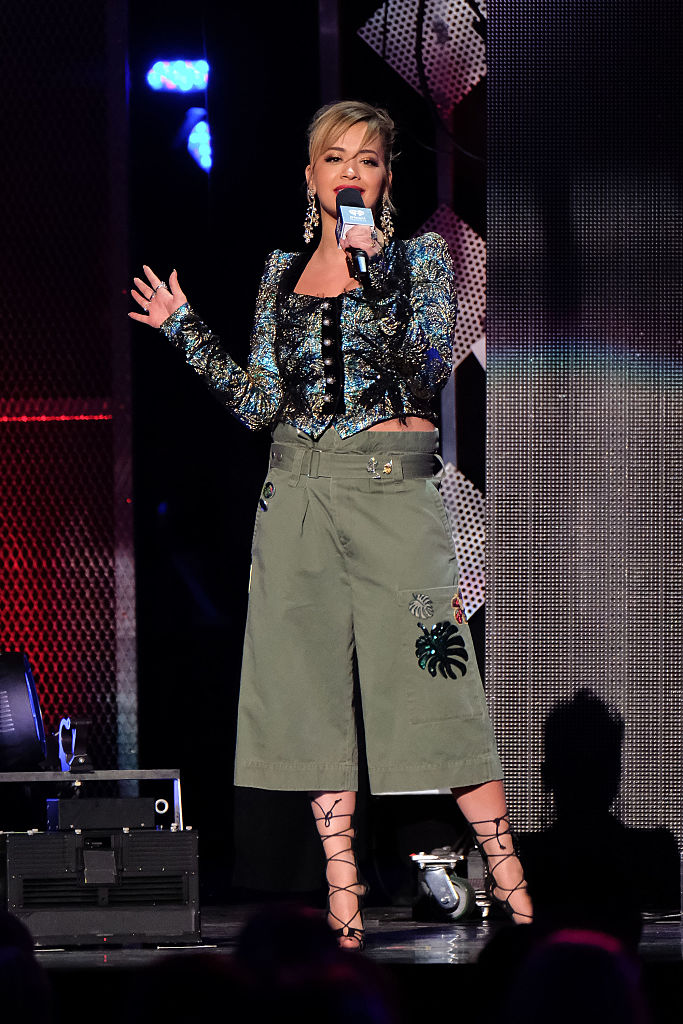 We just can't get over how cool she looks on stage. We would never have guessed it, but this is weirdly the perfect holiday look. We totally wouldn't be surprised if we see more cargo pants on the red carpet this year. Just look at those pockets and just think of all the makeup and accessories you could fit!
And here she is rocking the ensemble alongside Sabrina Carpenter, Tinashe, Jake Miller, and Santa Claus.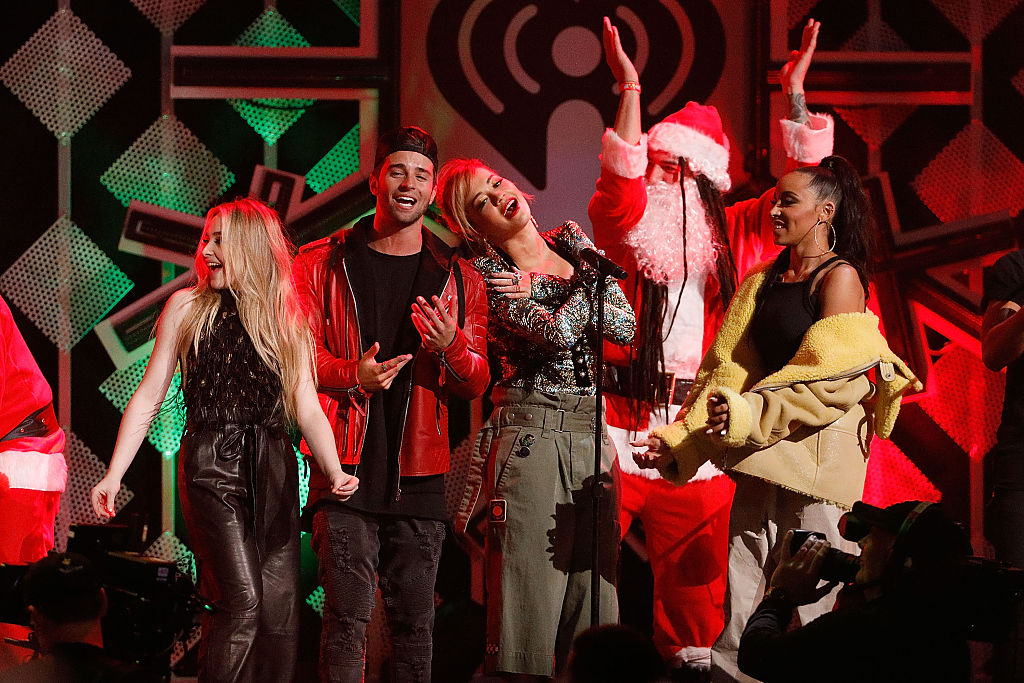 Everyone looks so festive and adorable, but we've got to say, Rita totally steals the show!
We think it's so cool that Rita Ora is opening our eyes and bringing us to entirely new fashion heights. We thought we had seen it all. But she proves that sometimes the most glamorous thing you can be is unexpected.