Could the Rio Olympics affect what people name their children?
We're not 100% sure what we're going to do with ourselves once the Olympics is over. If you're anything like us, you'll be totally hooked to the proceedings, which are taking place in Rio this year.
It's possible that we *might* take up a sport in order to continue our Olympics obsession, but according to Laura Wattenberg, author of Baby Name Wizard, people might be taking their passion for the Rio games a step further.
Speaking to USA Today, Wattenberg claimed that there was going to be a surge of parents naming their children Simone following Simone Biles' and Simone Manuel's epic wins at this year's Olympics.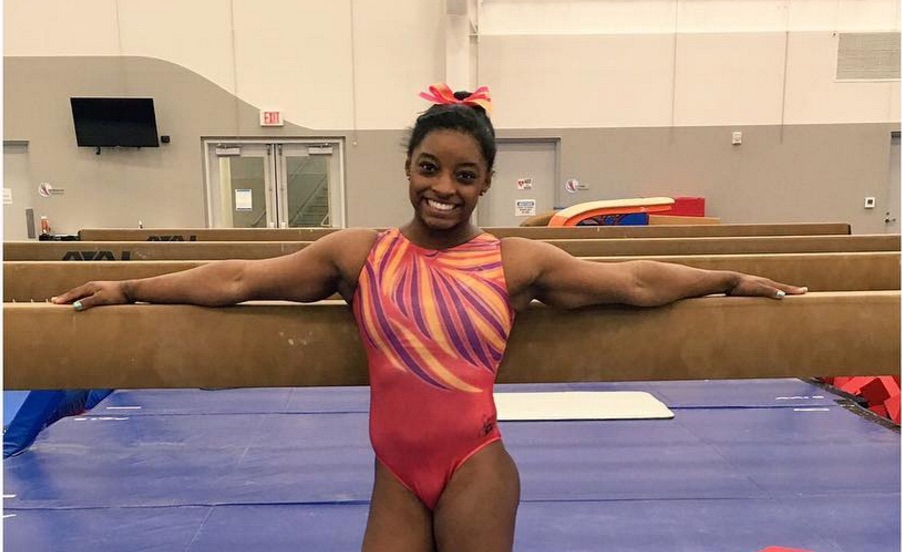 "With a pair of athletes who are not only successful but seen as great role models, combined with a softer sound, it is like hitting the jackpot," Wattenburg explained to USA Today.
According to a report by Buzz60, previously Simone had been low on the list of baby names, and in 2016 Baby Center ranked it 891 on the list of popular names.
Tbh, we can't WAIT to see a bunch of little Simone's being born, especially after both Biles and Manuel have s-l-a-y-e-d the Olympics like they have. It's so great to see young women inspiring a whole generation of people.
The Huffington Post reports that USA Today spoke to Biles' father, Ron, who said that it would "make me smile" if people started to name children after his daughter.
SO. CUTE.