Rihanna's Met Gala outfit looks like your craft drawer exploded, and she just won the night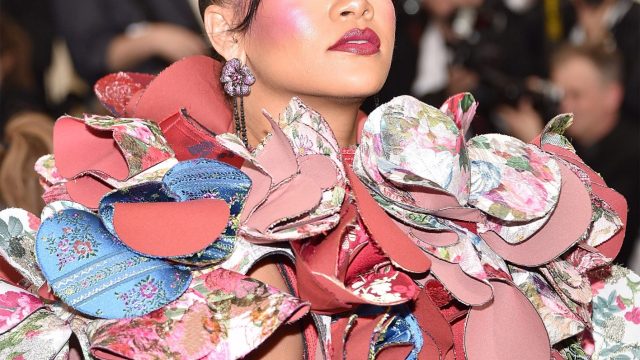 Welp, it happened. Somebody had to win the night at this year's Met Gala, and it was Rihanna.
The fashion icon stepped onto the scene in a getup that kind of looks like the contents of our aunt's craft drawer — and she just killed it. Crushed it. Slayed. Shut the damn door. Ended it all. However you want to say it: She won the night, y'all.
Rihanna clearly did her homework and paid homage to the evening's honoree, Rei Kawakubo. The phrase "living artwork" gets tossed around a lot during the Met Gala, but this look truly deserves it. Her sculptural dress — or rather, "orb of fabric,"— is a Comme des Garçons design that takes the avant-garde theme to the highest of heights.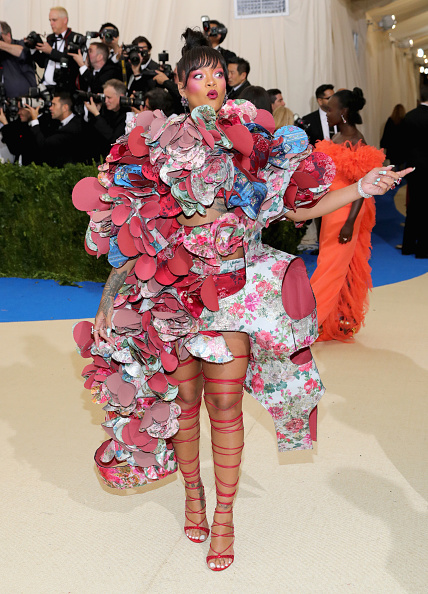 We love that Rihanna didn't cut any corners and went for arguably the most daring look of the night. After all, what else are we here for? If you can't wear a giant ball of floral fabric scraps to the Met Gala, then where can you??
And while the outfit looks a little, ah, cumbersome, Rihanna seems to move it with such ease. She looks as comfortable as she would if she were wearing a fleece robe and fuzzy slippers. You know the phrase: wear the dress, don't let it wear you. Well Rihanna just taught a master class in that little piece of sartorial advice.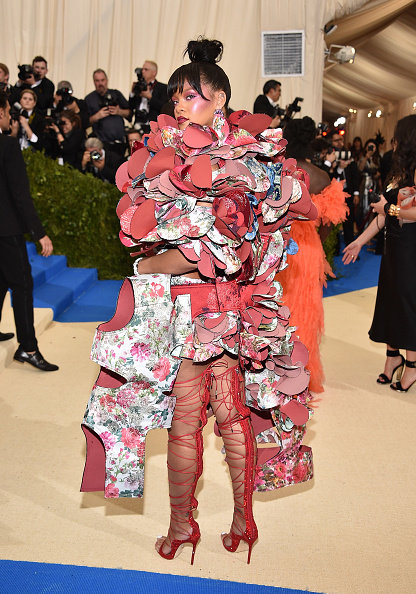 Let's take a closer look at those shoes. They're laced up all the way to her upper thighs. Those things look like they took a minute to put on, but the effect? Marvelous.
So, kids, the moral of the story is: You can always count on RiRi. Leave it to Rihanna to bring out the jaw-dropping, show-stopping fashion.