Rihanna low-key threw shade at the Victoria's Secret exec who said the brand won't cast trans or plus-size models
When Rihanna isn't calling out Donald Trump for playing her music illegally at one of his "tragic" rallies (her words) or protesting the NFL to support Colin Kaepernick, she's subtly responding to old dudes problematically talking about women. Case in point: Rihanna low-key threw shade at the Victoria's Secret executive who said the company wouldn't cast transgender or plus-size models in the VS Fashion Show.
To give you some backstory, Ed Razek, senior creative of Victoria's Secret and chief marketing officer of Limited Brands (which is the parent company of VS), told Vogue he's selling a "fantasy," and therefore, he doesn't plan on casting plus-size or trans models, though, he admitted that the brand has "considered" it before.
"Shouldn't you have transsexuals in the show? No. No, I don't think we should. Well, why not? Because the show is a fantasy. It's a 42-minute entertainment special. That's what it is."
On the topic of curve models, he said, "We attempted to do a television special for plus-sizes [in 2000]. No one had any interest in it, still don't." These comments come as no surprise considering that Ed is a 70-year-old man overseeing a women-focused lingerie brand. However, it's worth noting he has since apologized for his comments and said he "would cast a transgender model for the show."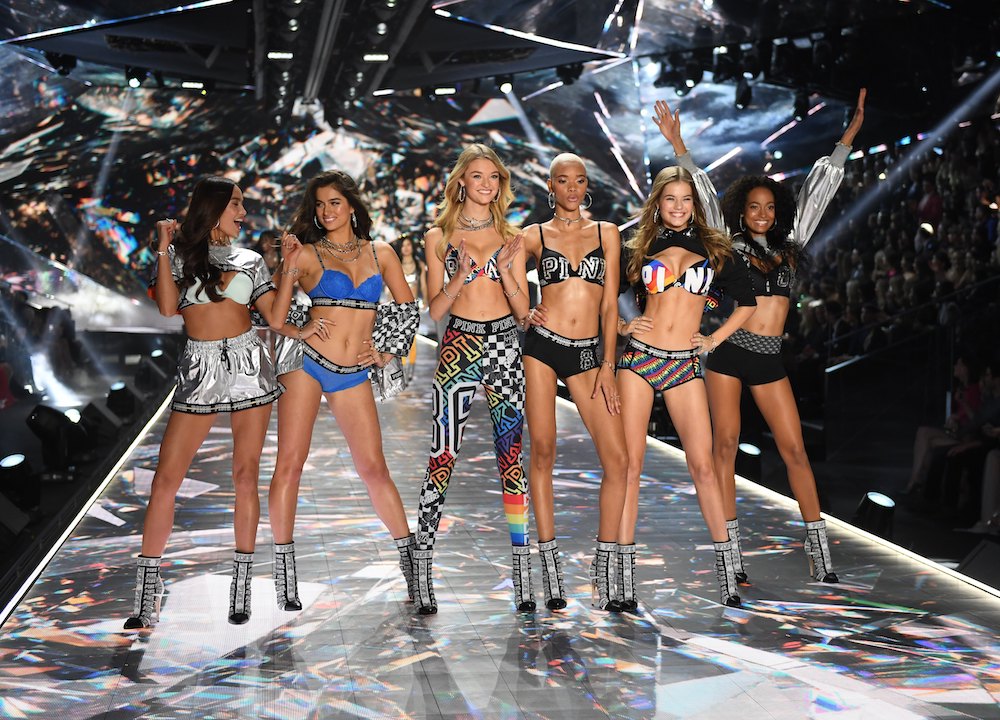 So where does Rihanna fit into this?
https://www.instagram.com/p/Bpe33wbAnIQ
Over the weekend, Rihanna liked an Instagram post that criticized the Victoria's Secret exec and praised Savage x Fenty for its diverse and inclusive runway show. The Instagram account, Rihannas.Likes, captured the post.
Plus model Louise O'Reilly took to Twitter to talk about Ed's harmful comments (her words then made their way to the 'gram and caught Rihanna's attention). "Prime example of why brands need to be careful of casting directors opinions. Especially when it's a 70 year old man who's living in the past," she wrote. "Thank god @rihanna brough us @savagexfenty this year with geniune attention & love of diversity in her branding."
Aside from Rihanna's game-changing Fenty Beauty brand—she launched 40 diverse foundation shades, which has now become the standard—her Savage x Fenty lingerie line is equally as inclusive. The brand makes it a point to highlight a range of body types and skin tones. During this year's NYFW show, Rihanna had Slick Woods, who was nine months pregnant and gave birth that night, walk down the runway. That's just one example of the models she cast in her show.
Last year, Rihanna also spoke out about not using trans models as a marketing tool. She said it was "sad" when companies tokenize minorities.
"I've had the pleasure of working with many gifted trans women over the years," she wrote on Twitter. "I don't go around doing trans castings! Just like I don't do straight, non-trans women castings. I respect all women." She added, "I don't think it's fair that a trans woman, or man, be used as a convenient marketing tool. Too often I see companies doing this to trans and black women alike."
Once again, Rihanna can do no wrong.