Rihanna's vampire queen goth dress is giving us Halloween costume inspo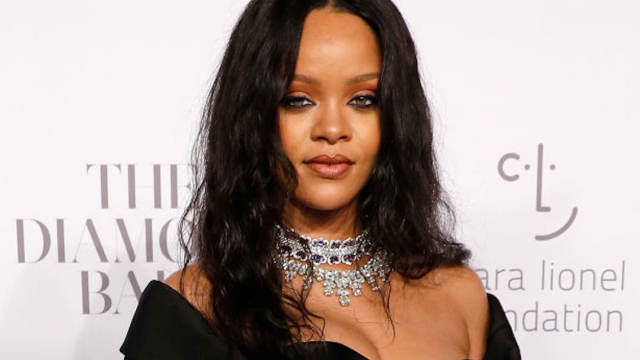 If you were to dress up as a seductive vampire, what would you wear? Maybe a corset, or an antique-inspired ballgown? Maybe you'd even *go for it* and wear something with a long train. And while you could choose to wear something blood-red, sometimes a vampire needs to blend in and wear their trusty black instead, right? Well, our non-vampire queen Rihanna is inspiring our Halloween costume  thanks to her vampy look at her 3rd annual Diamond Ball.
Instead of choosing between a corset, a ballgown, and a train, RiRi wore all three and slayed us like the queen she is.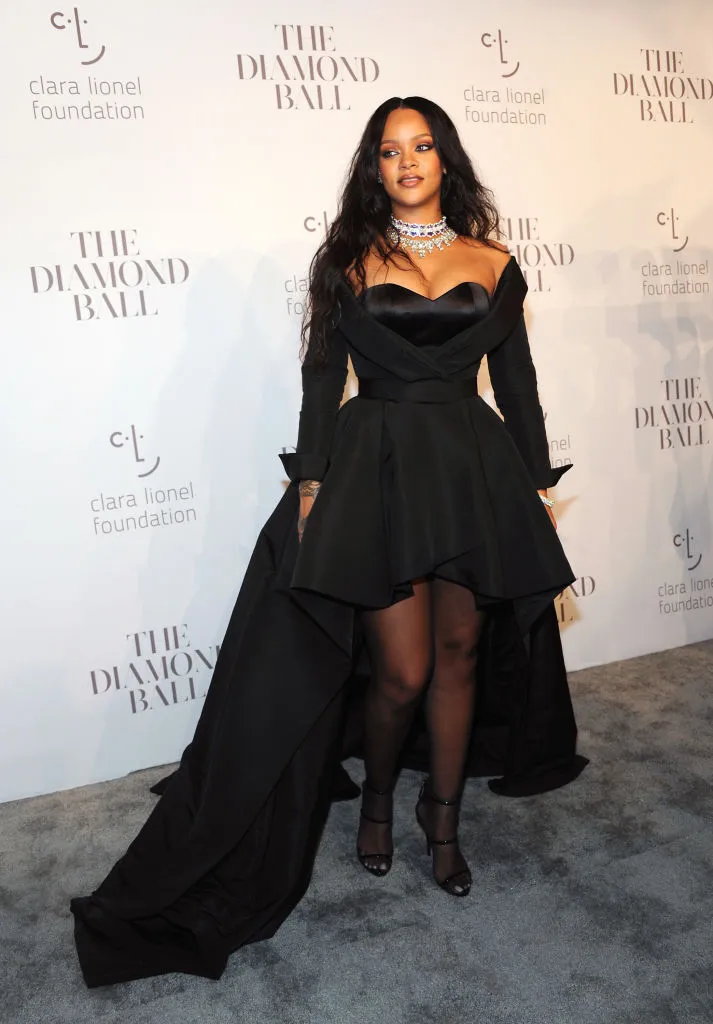 Rihanna's black Ralph & Russo gown is life inspiration — it's elegant, it's daring, and it's unapologetic, much like Rihanna herself.
With a slight sweetheart neckline and a corset bodice, this gown has all the makings of a classic femme-fatale look. Add in the asymmetrical hem, extended train, long off-the-shoulder sleeves, and sheer black tights, and you have a gown made for the most fabulous member of the undead.
But don't forget: This is the Diamond Ball, and it's her Diamond Ball. So of course RiRi had to wear some bling, too.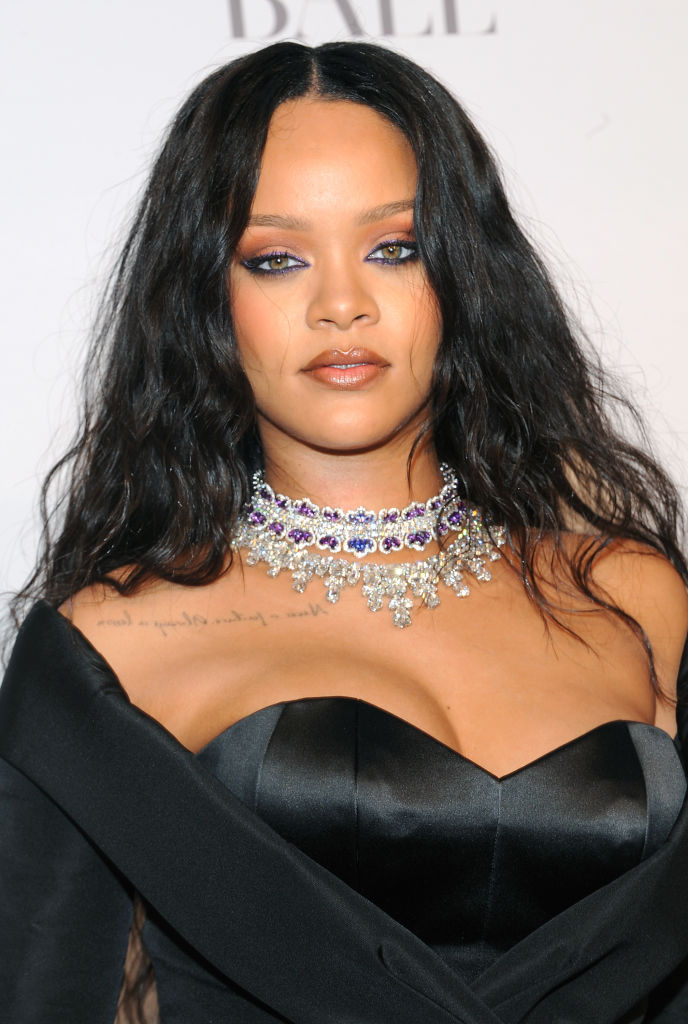 Besides wearing the most luscious diamond chokers, Rihanna's beauty look also pulled this whole outfit together. With purple eyeliner that matched one of her chokers, bronzed lids, and a caramel-colored pout — not to mention flawless skin and glowing cheeks — Rihanna was the diamond at her ball.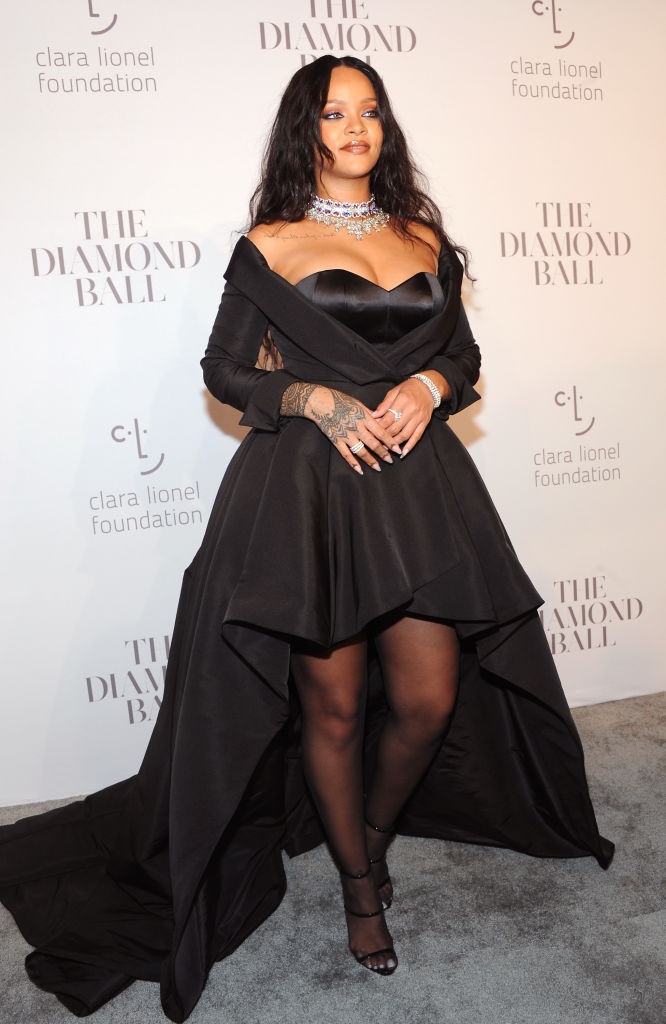 This look will be inspiring our Halloween costumes and our fall aesthetic, even after Halloween is over.