Rihanna is savagely teasing all of us about dropping her new album
Rihanna…you're killing us. The singer and makeup and lingerie icon has an album in the works—her ninth album, to be exact. She promised us in December 2018 that the new collection of songs, dubbed R9, would be released in 2019. But we have eight days left of 2019, and yet Rihanna has given us nothing. What's even more maddening is that she just uploaded a video to Instagram implying that R9 is complete and ready to listen to. So, where is it, Rihanna?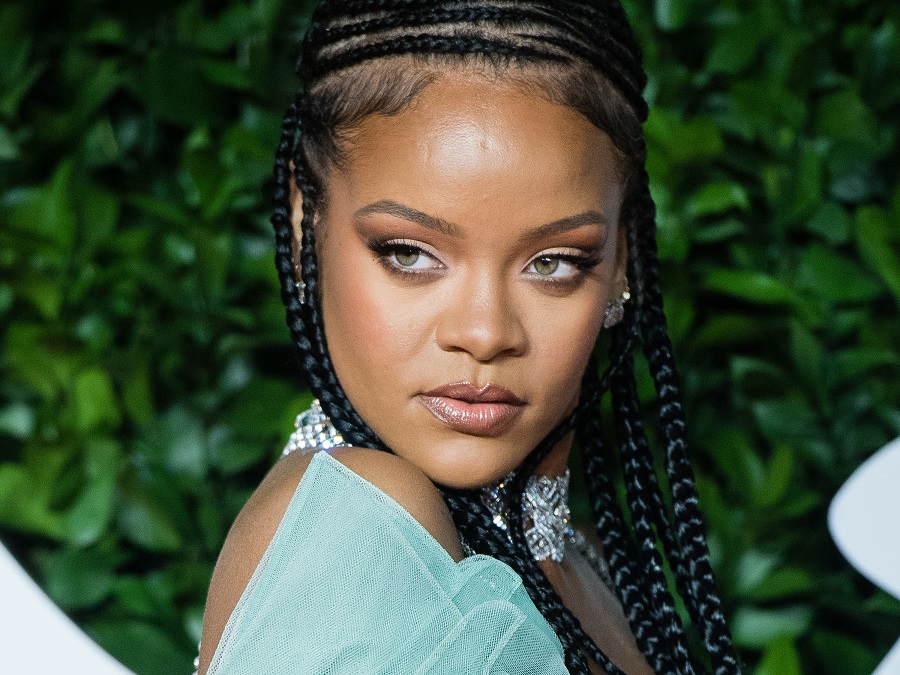 We're so mad. (Kidding, we could never be mad at you, Rihanna.)
Rihanna hasn't released an album since Anti in 2016. And we had to wait three years for that after she released Unapologetic in 2012. We realize that good things come to those who wait. However, the fact that R9 is done and just hanging around on RiRi's laptop is making us quake with anticipation.
https://www.instagram.com/p/B6Ybc0snGw9
Rihanna herself told us all in 2018 that we could expect a drop come 2019. She even shared footage of herself working in the studio in January 2019.
And she's been dropping hints all year that it's going to be one hell of an album. In June, she told her Oceans 8 costar Sarah Paulson that R9 is a "fun one."
However, she clarified that because she's dipped her toes into so many different industries, she's had to balance her workload—including writing her new album. Thus, the slow pace.
Then, in November, Rihanna told Vogue that her forthcoming album would be "reggae-inspired or reggae-infused." She clarified, "It's not gonna be typical of what you know as reggae. But you're going to feel the elements in all of the tracks."
https://www.instagram.com/p/BogxlIjDZJK
Great. Wonderful. We truly can't wait.
But…we will wait. And wait, and wait some more for R9 to hit the airwaves. Rihanna has eight days to keep her promise to her Navy (her most devoted stans). However, if she has to pump the breaks until 2020, we'll understand. The promise of new Rihanna music is enough to keep us interested and on the tips of our *very sore* toes.