Fenty Beauty's new lipstick shade is made for Rihanna's Navy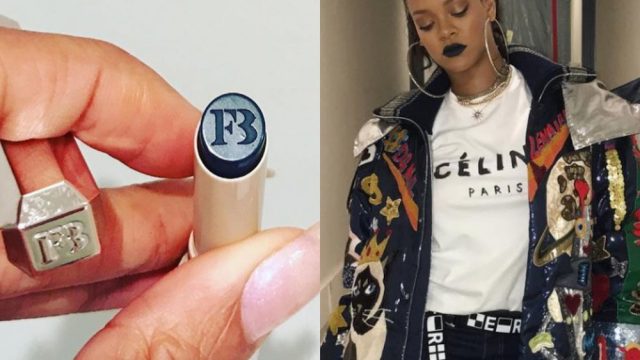 Since the arrival of instant-hit Fenty Beauty, fans have been scouring Rihanna's social media for clues as to what glorious products are headed our way.
Ever our benevolent queen, Rihanna teased a new Fenty Beauty lip shade that hasn't been seen before, and it's an enticingly bewitching shade that is calling to our baby goth hearts.
With beauty junkies everywhere still recovering from the launch of Fenty Beauty's Stunna Lip Paint, the news that another shade is headed our way is making our hearts aflutter. It looks like this one is going to be a dark and dramatic lipstick to enhance our moody winter looks, and we can't think of anything better.
Rihanna teased the new lipstick on her Insta Stories and then later made an appearance on her timeline wearing the deep blue shade. From our vantage point, it looks like a very deep navy blue that reads as black at first glance. Could this be an ode to her Rihanna Navy? We hope so.
We're going to need swatches immediately, Riri.
No word yet on when the new Fenty Beauty lipstick makes its debut, but we're hoping for a winter release.
Can't you just see yourself rolling around town in your snow gear with the most perfect dark lip imaginable?
We're zooming in on that photo like crazy to get a closer glimpse of that flawless lipstick.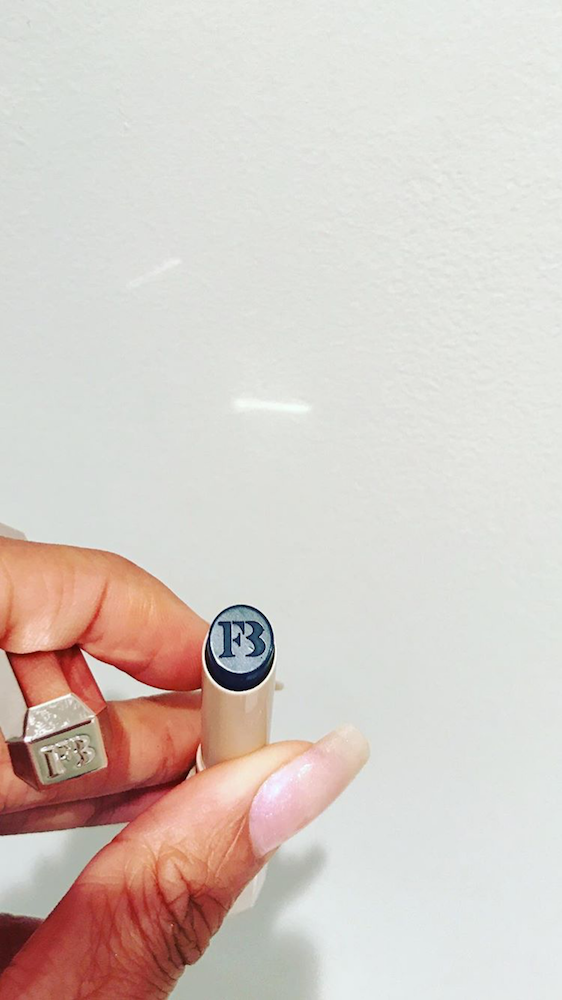 Given how highly pigmented and luxurious Stunna Lip Paint is and her lipsticks from the galaxy-inspired collection are, we have very high hopes for this new beauty.
Keep your eyes peeled for more information on this navy lipstick. If we know Rihanna, we know more new shades can't be too far behind.