Rihanna just teased a new Fenty Beauty product, so stop what you're doing
There are few beauty product launches that can turn a seasoned beauty editor into a pile of excited mush in front of her keyboard. A new Fenty Beauty product is one of them. Rihanna teased the new product on both her and Fenty Beauty's Instagram stories, and we're actually shaking right now. It's called Fenty Beauty Body Lava. (The appropriate response to this news is "WHAT OMG YES" followed by this gif of Rihanna on a loop.)
Now, let's dissect this Body Lava product a bit. The packaging for Fenty Beauty Body Lava describes it as a body luminizer. Makes sense, given the (amazing) name. It looks like it comes in at least two ultra shimmery shades. Given how pigmented the highlighters from the line are, we can assume that this will be similarly high-impact yet wearable. One might say it could make you shine bright like a diamond (sorry, it had to be done). Related: we already want to bathe in this product, and we've only seen two photos of it.
Let's take a look at the images Rihanna shared on Instagram.
Exhibit A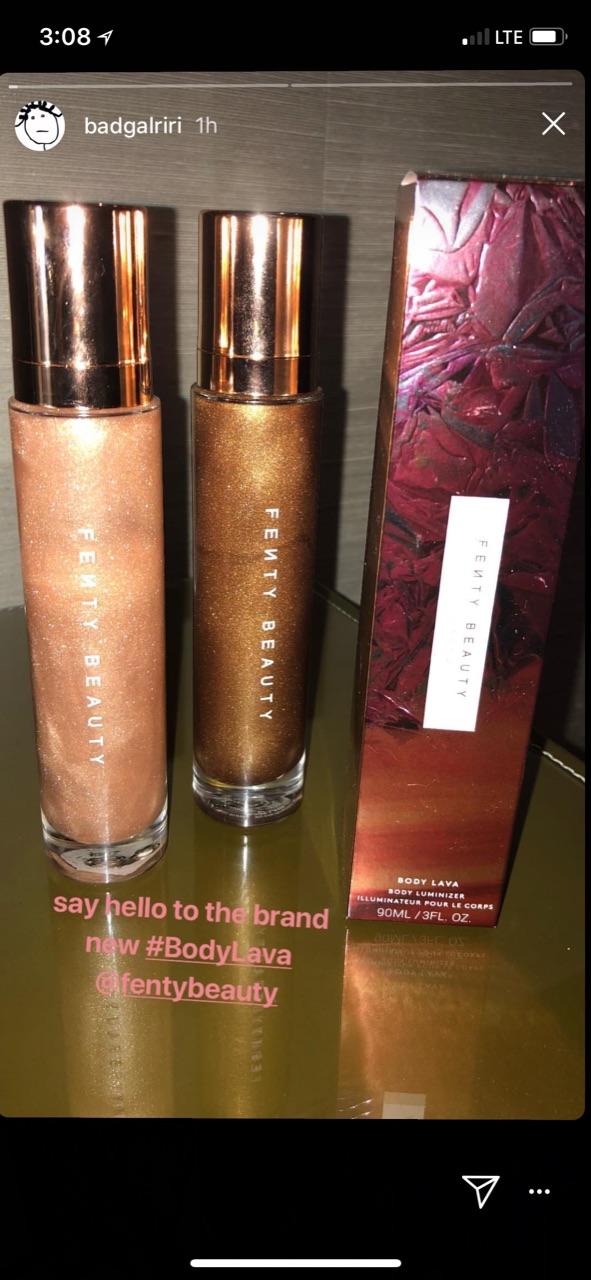 "Say hello to the brand new #bodylava," she captioned her story casually as if she hadn't just changed our entire lives.
Exhibit B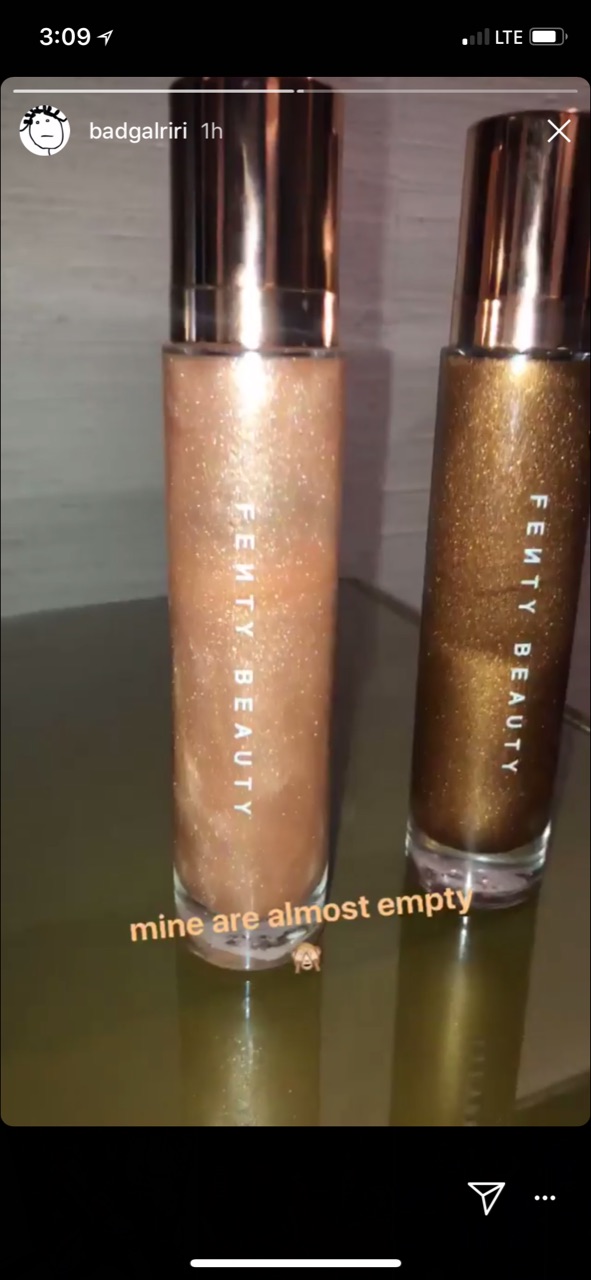 The next slide on her stories shows a closer view of the two shades. "Mine are almost gone," was the caption, complete with the emoji of the monkey covering its eyes.
Rihanna launched her makeup line in September of 2017, and she's been praised for creating high-quality products that are made for a wide range of skin tones. (The Fenty Beauty Pro Filt'r Soft Matte Longwear Foundation comes in 40 shades, and has inspired people to write the most amazing product reviews/love letters.)
No news as to when Body Lava will launch, but we're on high alert for more details.