Rihanna shows off hairy legs and admits she has stretch marks in an Instagram pic, and we feel so seen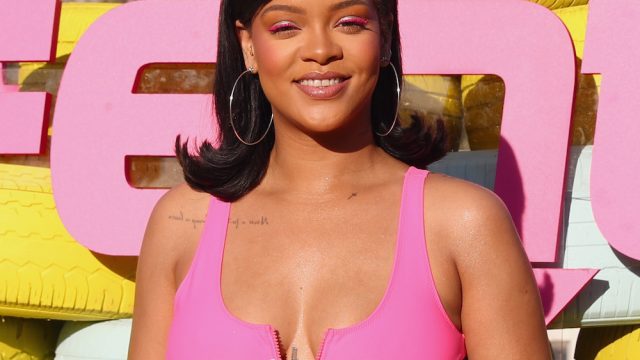 Another day, another inspiring post from our lordess and savior Rihanna. When the pop star isn't changing the beauty industry with her diverse beauty brand or launching size-inclusive lingerie, she's keeping it 100 on social media. Case in point: Rihanna showed off hairy legs and admitted she has stretch marks in a recent Instagram post, and we've never felt so seen.
As if we needed another reason to love Riri, she goes and posts a photo that straight up defies every beauty standard we've been taught to follow. It's very rare to see a celebrity, especially one at Rihanna's level, show off body hair or admit she has stretch marks.
What makes this post even more empowering is the fact that Rihanna is just out here living her best life. In her Instagram caption, she didn't even need to highlight her unshaved legs, she let the photo do all the talking. Instead, she simply wrote, "When u can't wait for summer."
Yas! Because when you actually can't wait for summer, and you put on your cute swimsuit, who the hell has time to shave and worry about their body? We know Rihanna doesn't. She shared a series of three makeup-free photos (more yas!) with the cutest black tank top and tiger-striped bikini bottoms.
Like many of her followers, we thought we were seeing stretch marks in the bikini pic, but Rihanna said it was just the sun. Still, she admitted she has them!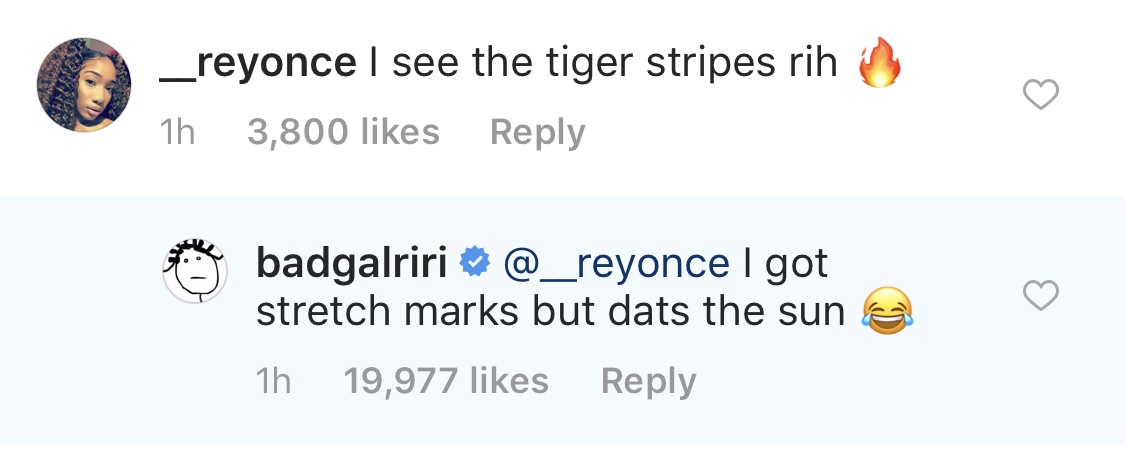 Naturally, Riri's Instagram post garnered a flood of positive comments by fans who thought she was showing off her natural tiger stripes.
Someone wrote, "When I've been insecure all this time about showing my stretch marks on my lil booty, you just [gave] me hope hunny." Another person commented, "I love and admire you so much." And when you scroll through Rihanna's comments, because we know you are, you'll see a bunch of heart-eyes emojis.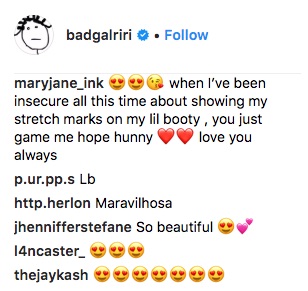 Excuse us, while we comment with three heart-eyes.
But in all seriousness, we can't wait to see what other empowering and body positive posts Rihanna hits us with.