Rihanna is ready to star in the movie the internet created for her and Lupita Nyong'o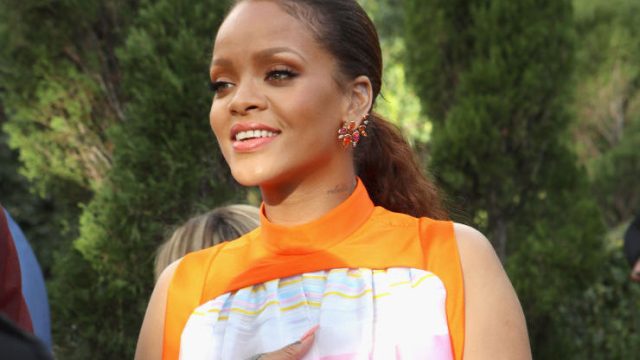 Your next movie obsession is one that doesn't even really exist. Thanks to the power of social media, what started out as a joke about Rihanna and Lupita Nyong'o starring in a movie together has gotten some serious legs. The music superstar and Acadamy Award-winning actress sat together at Paris Fashion Week in 2014, and the photo of them hanging out is still around/is driving the internet mad with movie possibilities. Plus, after someone tweeted a movie idea based on the photo, Nyong'o said she'd be in the movie with Rihanna and now — joy of joys! — RiRi has finally responded to say that she's in, too.
This idea of Nyong'o and Rihanna being in a heist film together actually started two years ago on Tumblr. But it took a Twitter user unintentionally having the same idea of Rihanna as a con artist and Nyong'o as her tech-savvy friend for it to gain the attention of the two ultra-famous and ultra-fabulous women.https://elizabitchtaylor.tumblr.com/post/90856351997/they-look-like-theyre-in-a-heist-movie-with
After Twitter user 18000SADGAL's tweet, Nyong'o replied and wrote, "I'm down if you are @rihanna" on April 20th.
It took a few days, but on April 23rd — to the delight of all the internet — Rihanna responded, "I'm in Pit'z."
Now, if you don't know what Pit'z is, you aren't alone ,since someone was brave enough to admit they didn't get it and asked the music goddess directly. Rihanna graciously explained it was a play on Lupita's name.
With Rihanna's response, it means that it may be time to recreate these epic photos from Paris Fashion Week 2014 for their film!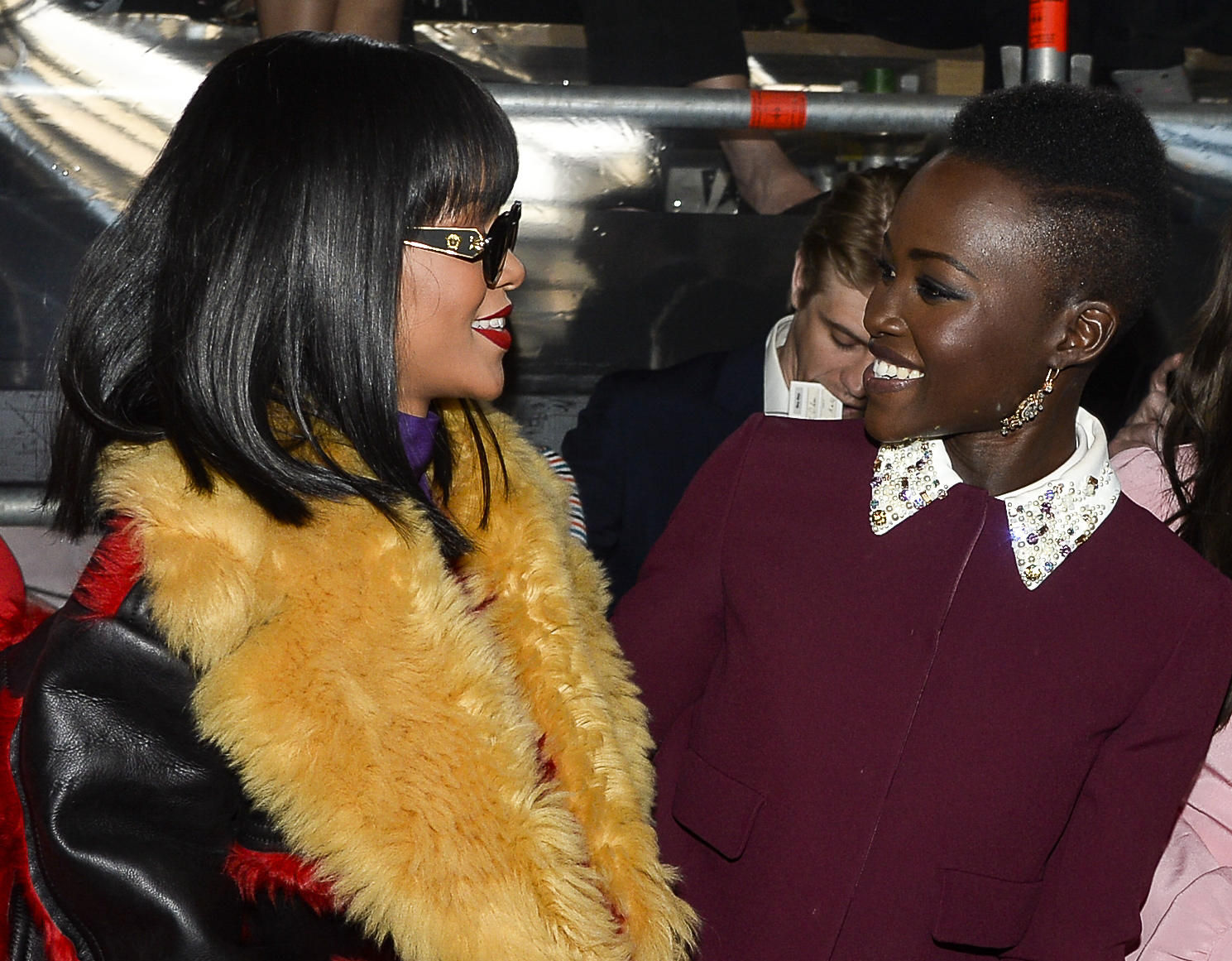 If this dream team being down to make a movie wasn't enough, other amazing black women in the industry want in. Issa Rae, creator and star of HBO's Insecure, pretty much agreed to write it — with RiRi's approval no less.
Then, Ava Duvernay, who directed Selma and is working on the upcoming A Wrinkle in Time (eek! so excited!), said she'd be down to direct.
CAN THIS PRETEND MOVIE POSSIBLY GET ANY BETTER?
The only way it could improve is if it actually got made. And that's even looking promising since Codeblack Films, a division of LIONSGATE focused on creating projects that appeal to African Americans, has already said they would be a studio partner for the film.
With the actresses, writer, director, and production companies all loving this internet-created idea, we think it's time for this to happen. Better yet, the "Work" singer is already prepped to play a scammer since Rihanna is in Ocean's 8. So yeah — let's get these two women in a buddy comedy-caper film STAT.