Rihanna's masterful songwriter spills her secrets and we are not worthy
You may have never heard Ester Dean's name, but you've probably heard her music. And that's because she's written hit songs for artists like Rihanna, Beyoncé, Selena Gomez, Christina Aguilera and Usher — to name just a few.
Lucky for us, Dean recently shared some of her secrets with Cosmopolitan, and we're seriously impressed.
"Inspiration can come from anywhere," she emphasizes. "I listen to all kinds of music, but also commercials, television intros, radio skits, horns honking in traffic, everything. I'm constantly looking for catch phrases or titles."
Dean notes that she writes everything down, even when she's on the go. She even records on the spot when something tickles her fancy. "Occasionally, I have an artist in mind when I'm writing a song, but most of the time, I'm just letting my creative juices flow… "
https://www.instagram.com/p/BIDM0pOBpxT
She also talks about how there's really no need for a traditional music education.
"People sometimes think songwriters need to read music or play an instrument in order to do what we do. That's not true. I think you need a musical sensibility, and you need to work with other people who understand the mechanics of music, but you don't need much of a music background to write the song."
Oh, and remember Cynthia Rose from Pitch Perfect? That was Ester Dean (yes, she acts too)! Okay, we are officially not worthy.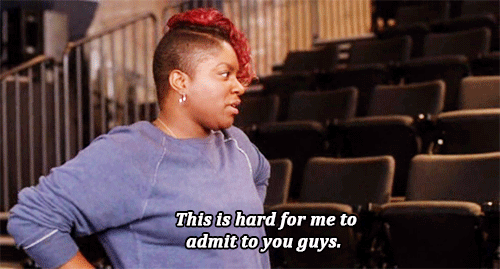 Yeah, this lady is a badass #BOSS. So let's just go ahead and listen to one of her amazing songs, shall we?
https://www.youtube.com/watch?v=KdS6HFQ_LUc?feature=oembed