Rihanna chopped her hair into a trendy summer bob, and she looks fierce AF
Less than a week ago, Rihanna debuted long blonde hair, but it looks like she switched her hairstyle yet again. Joining the ranks of stars like Emma Roberts, Jenna Dewan, and Zooey Deschanel, who are all rocking short bobs, Rihanna has jumped on the summer short trend. And obviously, because this is Rihanna we're talking about, she crushes the look.
Rihanna is a girl-on-the-go, so it makes sense that she'd want an easy, breezy haircut to complement her fast-paced schedule. The "Work" singer has been a hair chameleon for years now — from rocking red mermaid hair to pixies. While she looks amazing no matter what, there's something fun, edgy, and chic about her new 'do. It's classic but still modern and cool.
We got a look at Rihanna's short bob hairstyle on her Instagram Stories.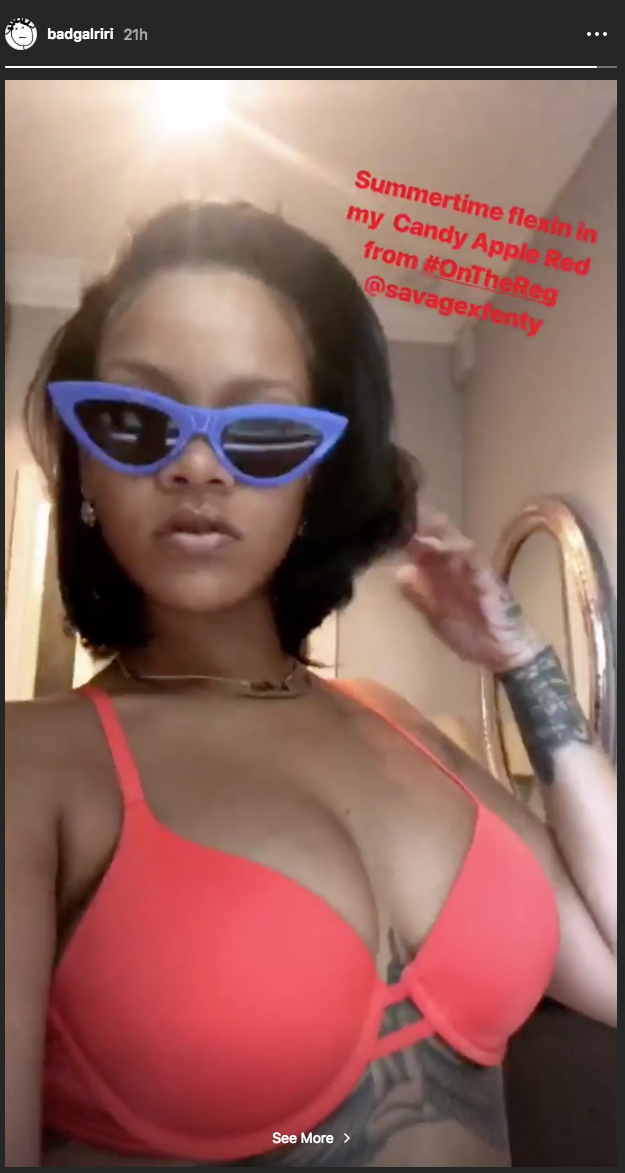 In her Instagram Story, Rihanna also showed off her lingerie line, Savage x Fenty's Microfiber T-shirt Bra in Candy Apple Red. The perfect accessory to her new hairstyle.
https://www.instagram.com/p/Blqp51vgP9r
We stan a versatile queen! Per usual, Rihanna is inspiring us to go take the plunge and switch up our hairdo for the summer. She's got us all itching for that adorable, sexy style. Brb, we're calling our stylists and setting up a hair appointment before Rihanna changes her hair on us again. On that note, we can't wait to see what hairstyle she rocks next.