Rihanna is serving up summer sexiness in the video for "Loyalty," and here's where to get her exact dress
We're not even gonna attempt to choose a favorite track from Kendrick Lamar's latest album, DAMN. But if there was one song above all others that we really, really hoped would get a video treatment, it's "Loyalty." Kendrick's thought-provoking music video style with thee Bad Gal Rihanna by his side? It was bound to be epic.
Prayers have been answered and the "Loyalty" music video is here. Surprise, surprise, it's really good. The styling is on point, and it's giving us all kinds of superhero vibes.  A minute into the Dave Meyers-directed video and we already see Kendrick survive an assassination attempt made by a side braid-wielding temptress and ninjas sinking beautifully into asphalt. Oh, it only gets better from there.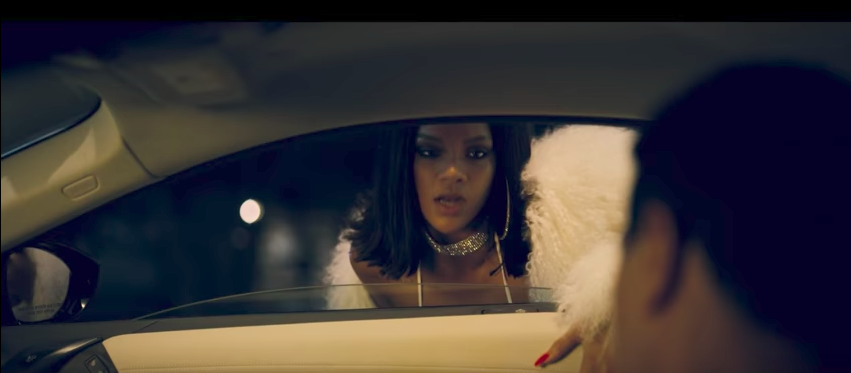 Rihanna slinks onto the screen in a diamond choker, hoops, and a lewk as white as her signature pedi.
(Are we weird for knowing Rihanna's mani/pedi proclivities? Prob not.)

Rihanna shows off her general Rihanna-ness in a cutout dress, then flips her hair and blows her gum out at the driver. (Spoiler: Said driver didn't appreciate the gum. He hops out of the car in anger, and Kendrick comes to Rihanna's defense looking AWESOME in a mesh top and choker. Rihanna is pleased by his…loyalty.)
Watch the full Kendrick Lamar "Loyalty" video here, and keep an eye out for references to Harley Quinn and the Joker. (Sidenote: How insane would a double date be with this foursome?)
We didn't think Rihanna could outdo her "Wild Thoughts" off-the-shoulder look, but she may have managed it with this risky cutout number.
Good news — you don't have to be an international sex symbol to score the look.
https://www.instagram.com/p/BXGf6SlFVEw
According to an Insta post from Conna Walker, the HBIC of House of CB, the dress is from her line.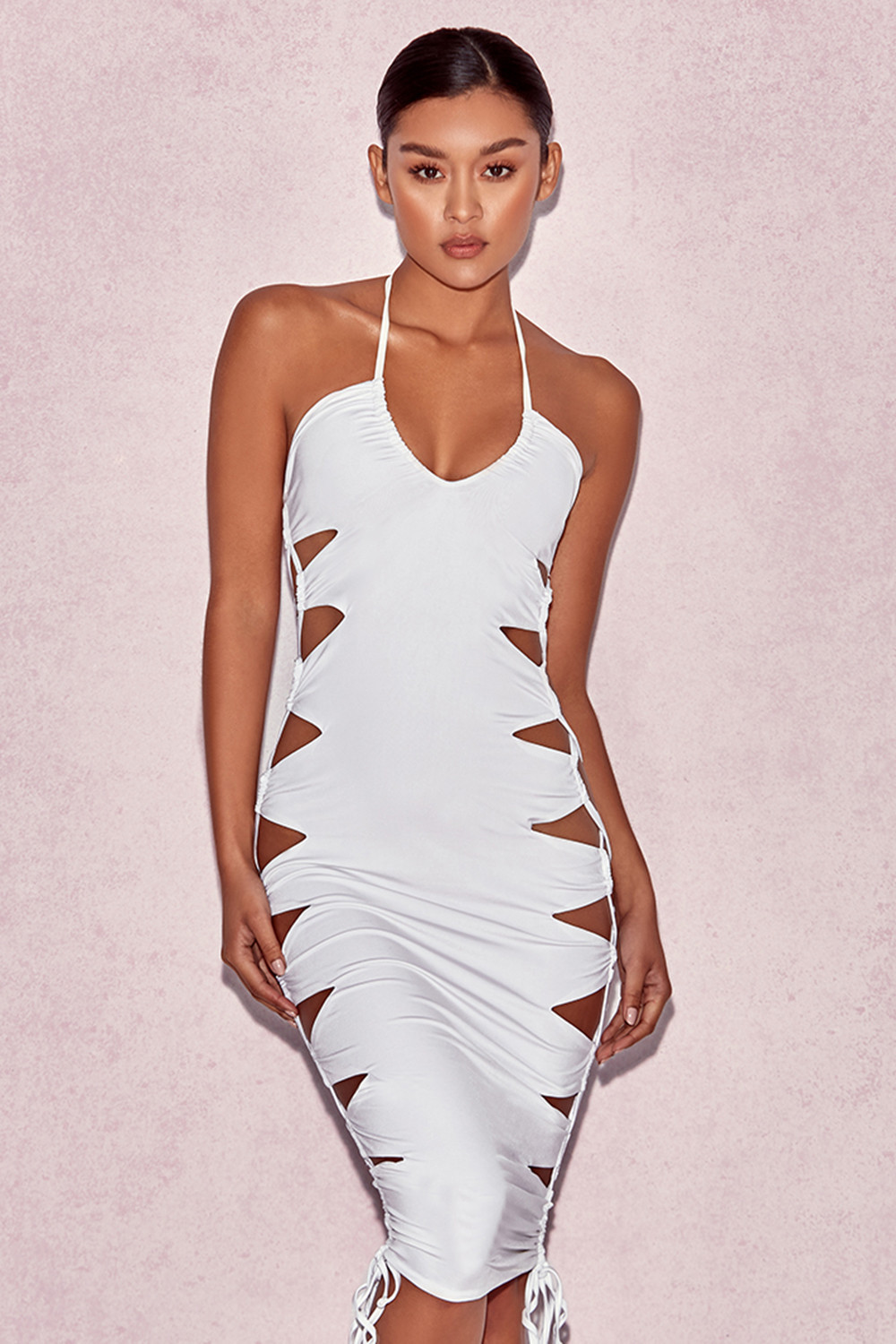 You too can show off some thigh action in the Rydia dress by House of CB, available now for $119.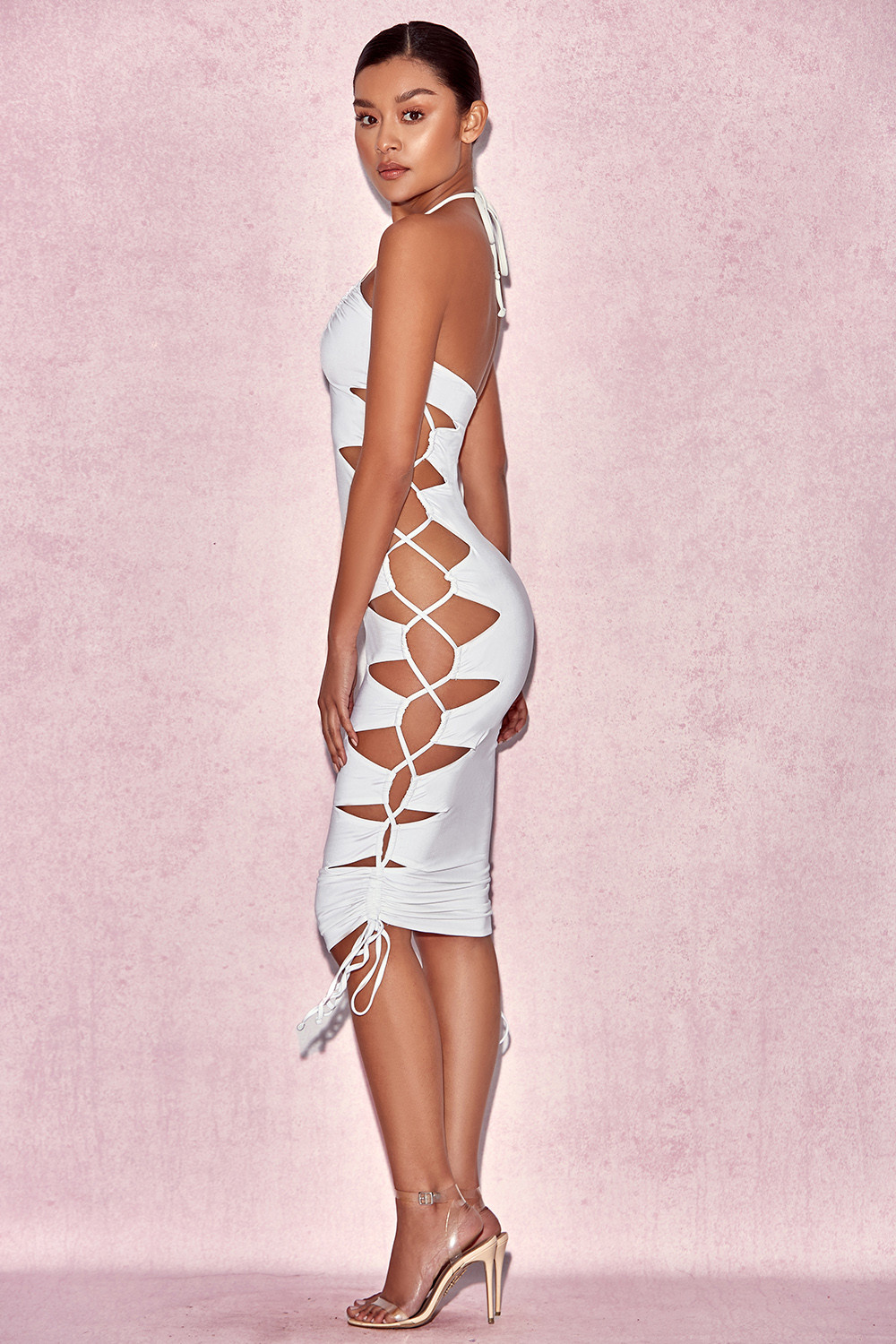 Fun fact: House of CB's Rydia dress is technically a swim cover-up. Rules don't matter in the world of Rihanna, and we're just following her lead.